'The Ellen DeGeneres Show': Alison Brie Apologized for Accidentally Showing Ellen DeGeneres an Embarrassing Photo When They Met
Alison Brie stopped by The Ellen DeGeneres Show for the first time and she had an embarrassing story to share about her first time meeting the talk show host. Turns out, she accidentally showed Ellen DeGeneres an NSFW photo on her phone and the cringeworthy moment had stuck with her ever since.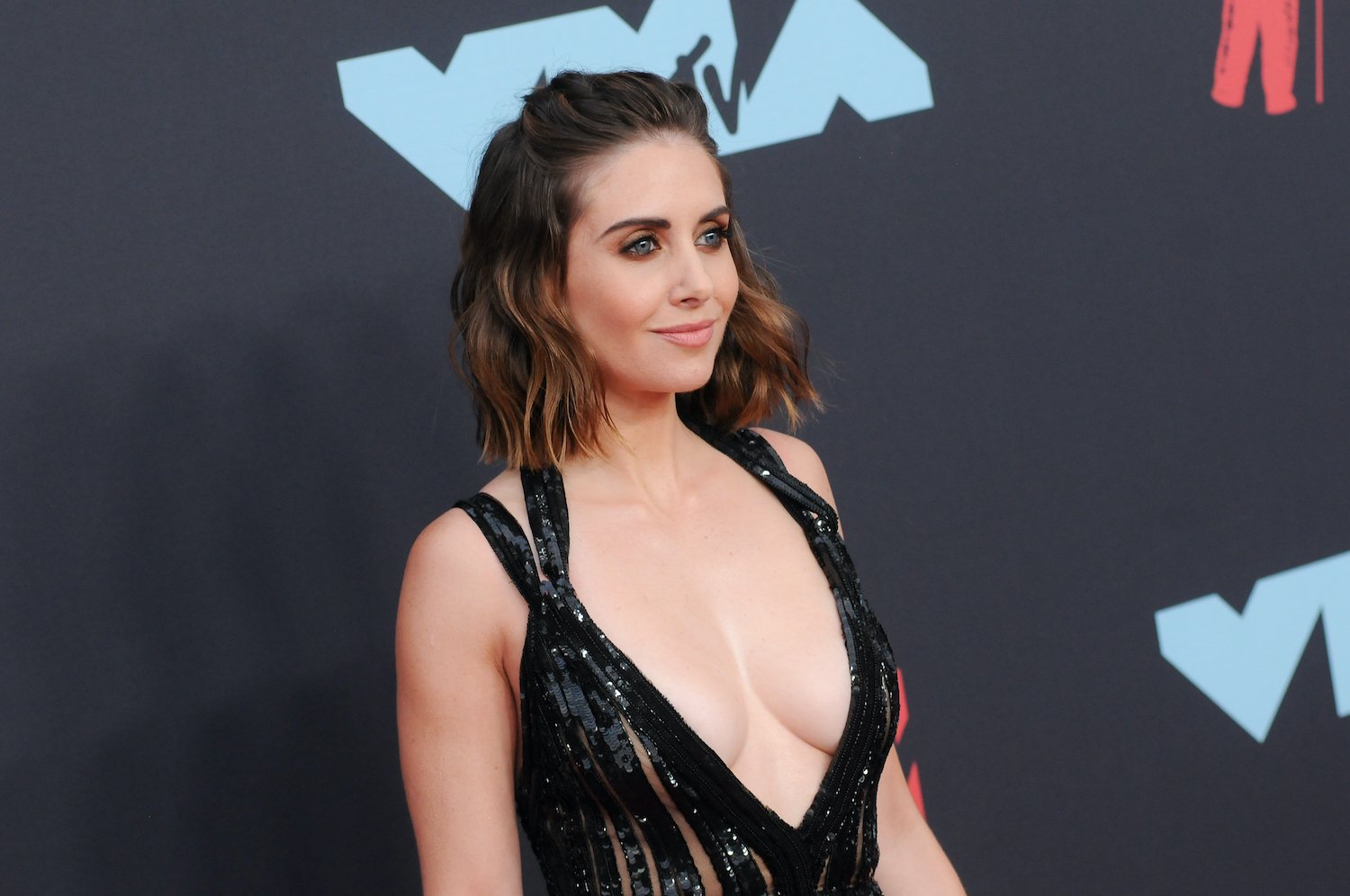 Alison Brie showed Ellen DeGeneres a naked photo by accident
At the start of her interview on The Ellen DeGeneres Show, the talk show host welcomed Brie for her first time there but said they had met before. The actor felt she first had to apologize for their bizarre first meeting.
The two worked out at the same gym and Brie recalled the situation where she was sharing a prank text she got and accidentally showed DeGeneres, who was passing by.
"I'm so glad that you remember that we met before even though I feel like it was a little embarrassing for me," Brie began. "Because the nature of our meeting was, you know, I was rushing into the gym and I had been receiving some sort of prank texts that morning. And, you know, I've known our trainer Jason for a while so I share things with him all the time."
She continued, "And I came bursting in like, 'Everybody, you gotta see what I've been receiving on my phone!' And as I go to show him, there you are, just passing by, you're sort of just lunging by. And you were like, 'What's going on?' And I whipped around — I think before I realized it was you — I was like, 'Look at this!' And, it was, you know, a photo of a man's nether-regions."
Brie remarked that it was a photo of a stranger but she felt like she had to apologize for showing it to DeGeneres. "I really kind of put it in your face and I apologize," she said.
RELATED: Ellen DeGeneres Accused of Being 'Entitled' After Joking That Coronavirus Quarantine Is 'Like Being in Jail'
Ellen DeGeneres said she remembered something more than the pic
While having an NSFW photo shoved at your face may seem a little traumatic, DeGeneres appeared unbothered by it.
She told Brie, "I do remember that," but moved on quickly because there was something she remembered more about them sharing a trainer — how strong the actor was.
Brie was training for the series Glow at the time and DeGeneres told her, "I remember more than that though is how strong you were … and I was just like, 'Oh my god.' You were so impressive, it was intimidating. I couldn't believe how strong you were."
The actor went on to discuss how she had been working on pull-ups at the time, something she said she is "very proud of" and the trainer would often show off the actor's pull-up strength.
Later in the interview, DeGeneres circled back to the NSFW photo, saying, "I remember [Brie's pull-up strength] more than the image that you showed me. That doesn't seem to stick on my memory." She recalled it didn't impress her at the time and she moved on quickly from it.
No harm done … and Brie has the most interesting story of meeting DeGeneres for the first time!