'The Ellen Show' Former DJ Tony Okungbowa Stands With Former Colleagues: 'I Did Feel the Toxicity'
'The Ellen Show' DJ hasn't always been 'tWitch'. Tony Okungbowa originated the role and held it for 10 years. Here's what he said about toxicity claims.
Fans of The Ellen DeGeneres Show might remember another DJ behind the booth before Stephen "tWitch" Boss joined the show. Tony Okungbowa originated the role when the daytime talk show began in 2003. With Ellen DeGeneres under public scrutiny over toxic workplace allegations, Okungbowa weighed in.
Who is Tony Okungbowa?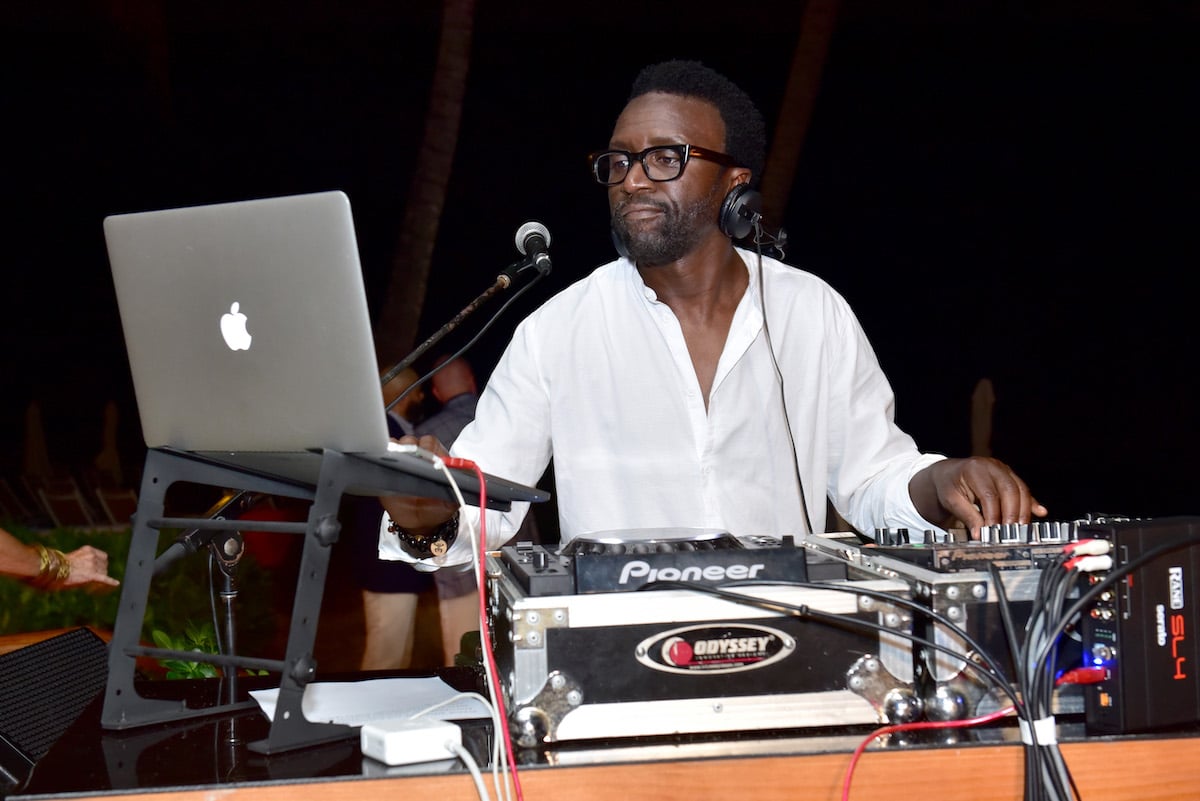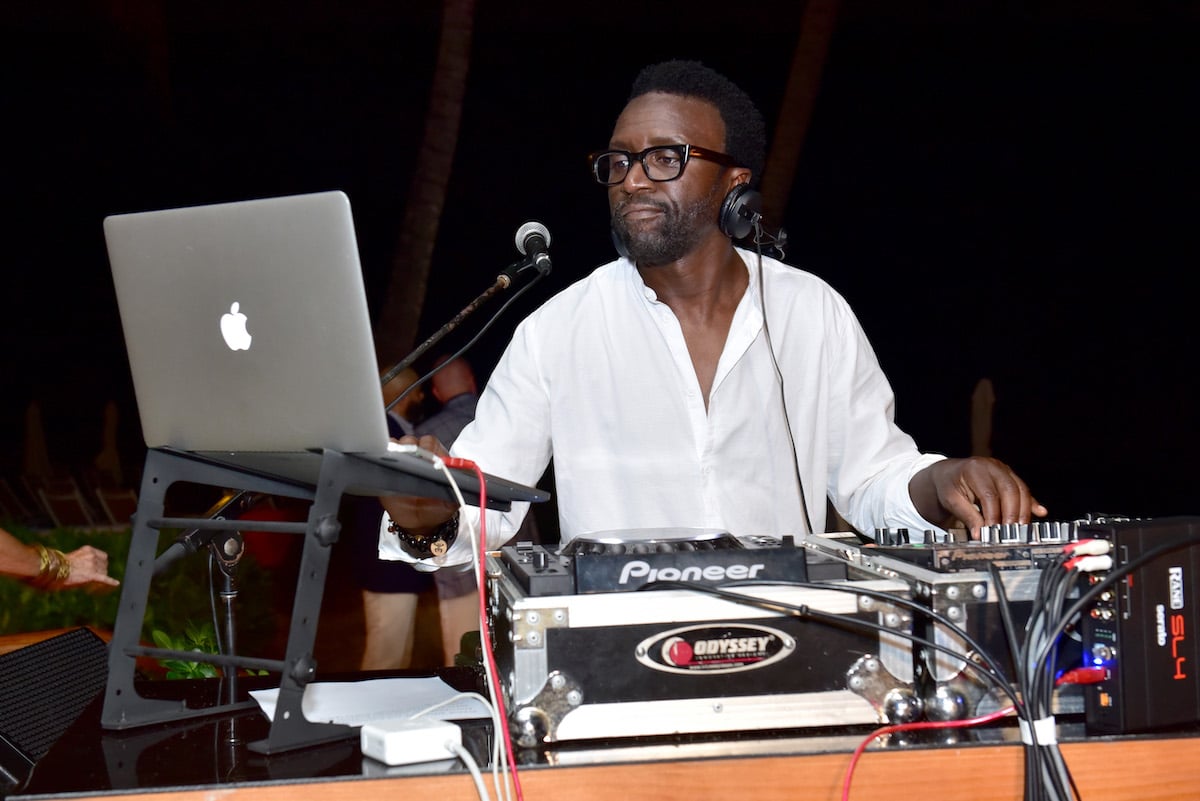 The Ellen Show promoted "DJ" tWitch this week, along with the firing of three top producers. Resident dancer, tWitch, has been a mainstay on the show since 2012. Before that, Tony Okungbowa held the spot.
DeGeneres first set out to host her Emmy-winning talk show in 2003. Okungbowa took the stage with her, appearing in over 1,600 episodes between 2003-2013.
Okungbowa left to pursue his acting career and has since appeared on shows like The Bold and the Beautiful, Ray Donovan, and more. Recently, you can catch him as a series regular Bob Hearts Abhishola and Consequences.
Acting aside, Okungbowa is an actual DJ, "In constant demand to play sets worldwide for clients like The Grammy's, Golden Globes, CFDA Awards, The Espy's, Art Basel, Four Seasons Puerto Rico, Forbes Travel Guide, and The Cove Bahamas," his website states.
The producer and star of Sundance Film Festival entries Mother of George, Restless City, and Echo Park also released albums Hollywood Sessions Vol. 1, Total Dance 2009, and A Night to Remember with Dj Jojo Flores.
Under his own Turntable Studios, the DJ has many more projects in the works.
Okungbowa underscored 'Ellen Show' claims regarding "toxicity'
By now, the July report released by BuzzFeed News has circulated many times over. The in-depth feature detailed former employee experiences while working at The Ellen Show.
Complaints of workplace bullying, racial microaggressions, and intimidation tactics allegedly plagued the cast and crew. Warner Bros. has an ongoing investigation in place.
DeGeneres and producers have addressed the claims and fired three executive producers at the center of some of the more torrid allegations. But, as more revelations come to light, some say the story is far from over.
Okungbowa posted to his Instagram addressing the situation.
Hey Guys,
I hope you are all keeping safe out there during these trying times. I have been getting calls asking me about the Ellen Degeneres Show and I would like to address the time I spent there. I was on-air talent from 2003-2006 and from 2007-2013. While I am grateful for the opportunity it afforded me, I did experience and feel the toxicity of the environment and I stand with my former colleagues in their quest to create a healthier and more inclusive workplace as the show moves forward.

Tony Okungbowa Instagram
The DJ didn't get into specifics, but the post's brevity re-iterates what many others have been saying since the scathing reports surfaced.
Vance DeGeneres refutes claims, defends sister
DeGeneres has since apologized, stating she was "disappointed to learn" the talk show culture wasn't the "place of happiness" she wanted it to be, according to Variety.
Rumors swirled that DeGeneres would step down from her hosting duties with talk of James Corden taking over. DeGeneres denounced the idea in early August, looking ahead to season 18.
Despite employees, Okungbowa and celebrities like Brad Garrett, James woods, and Lea Thompson backing up toxicity claims, DeGeneres's brother Vance DeGeneres said the allegations are "all bullsh*t."
"If you don't support Ellen, then you don't support me," Deadline reported via a now-deleted Facebook post. Vance DeGeneres directed anyone who doesn't agree to unfriend him. "I'm sick and tired of my sister being attacked," he added.
Vance DeGeneres isn't the only one coming to his sister's defense. Portia de Rossi and Kevin Hart both declared their love and support on their Instagram pages while others, like Katy Perry, took to Twitter.
Hart's support comes after the Oscar's fired him as host after old homophobic tweets resurfaced. He said DeGeneres was there to support him and petition on his behalf that the Academy hire him back.
Others close to DeGeneres — Jennifer Aniston, Reese Witherspoon, Oprah, and more — haven't spoken on the matter.