'The Ellen Show' Guests Told Not To Be 'Funnier' or 'Smarter' Than Degeneres and Others
'The Ellen DeGeneres Show' is still under fire amid 'toxic work environment' allegations. Some guests are adding to complaints against the talk show host.
A few weeks have passed since initial complaints against The Ellen DeGeneres Show surfaced. With more information breaking each day, the situation is far from over. Ellen DeGeneres addressed "toxic work environment" allegations and fired three producers but is it enough? One former audience member said there were even stipulations for appearing in a game segment.
Ellen DeGeneres addressed claims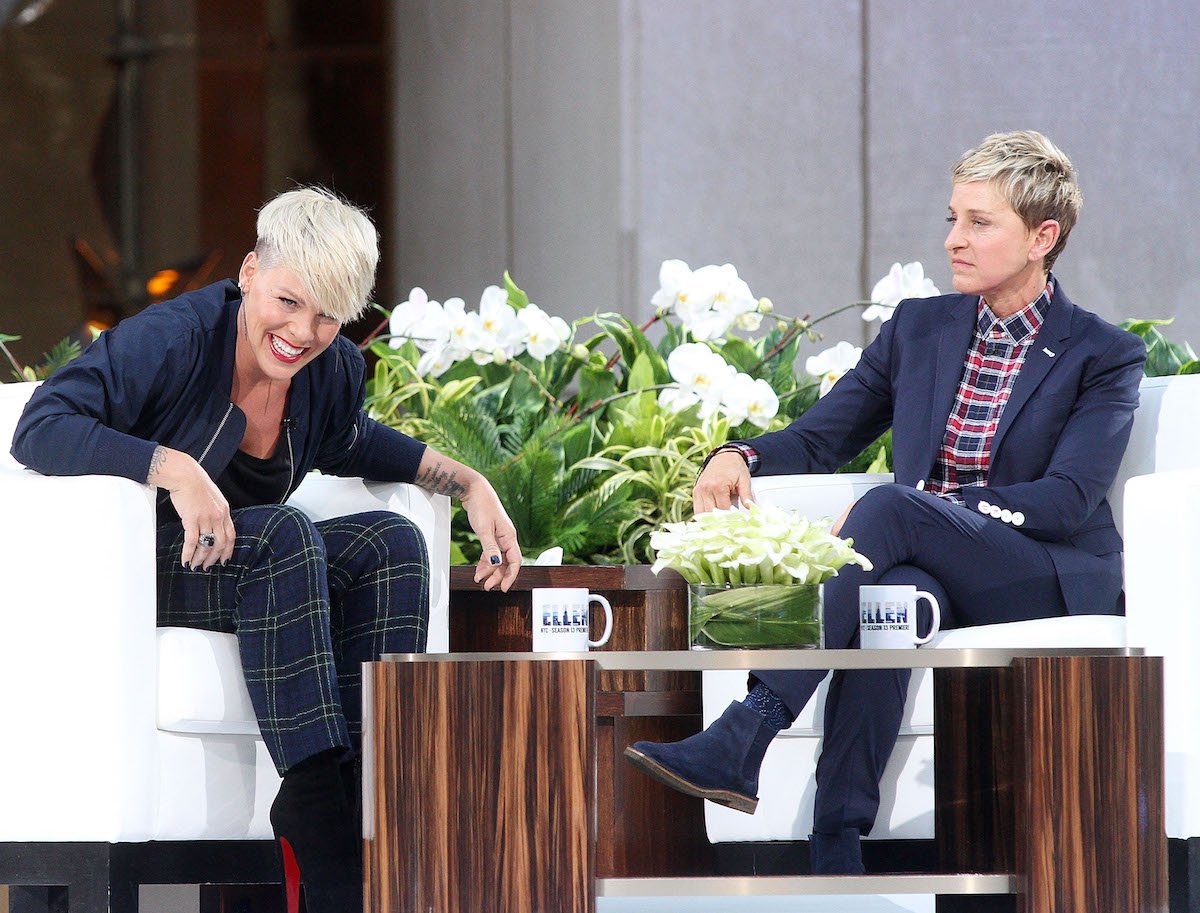 After an in-depth report surfaced via BuzzFeed News, allegations against The Ellen DeGeneres Show, the comedian herself, and her brand, have come into question.
As many know, DeGeneres's mantra, "Be kind to one another," has been the staple of The Ellen Show's closing remarks from the first episode. However, as more come forward, it's unclear of DeGeneres lives her off-camera life with the same uplifting words.
That 'be kind' bullsh*t only happens when the cameras are on. It's all for show," one former employee told BuzzFeed News. "I know they give money to people and help them out, but it's for show."
Previous reports alleged that the show has been a hot spot for systemic racism, sudden firings, and sexual misconduct for years.
The Ellen Show's "toxic" culture conversation rages on, leading Warner Bros. to a formal investigation. They designated an Ellen Show-specific HR representative and hotline to address concerns. The investigation found "deficiencies in day-to-day management."
On Aug. 18, news broke that Ed Glavin and Kevin Leman, and co-executive producer Jonathan Norman would not return to the 18th season of The Ellen Show, while Stephen 'tWitch' Boss has been promoted to co-executive producer.
DeGeneres wasn't personally accused of treating staff unfairly but released a statement claiming "full responsibility" for the culture as a whole. The day-to-day happenings on the show are gaining more traction as the investigation continues.
Recent meetings with over 200 staff members allowed the talk show host to address a few complaints, such as the rumor no one was to look her in the eye.
DeGeneres denied that pre-requisite, calling the idea "crazy," then stating the rumor might be due to her being "an introvert." She apologized, according to Variety, but as others weigh in with similar experiences, is it enough? One audience member says no.
An audience member told not to be 'funnier' or 'smarter' than DeGeneres
Some celebrity friends have come to DeGeneres's defense, including Katy Perry, Ashton Kutcher, and Kevin Hart. Others have sided with the employees such as Back to the Future star Lea Thompson and Everybody Loves Raymond star Brad Garrett.
Both alluded to the truth in rumors of DeGeneres's "mean" streak. The same goes for one former audience member, Dana Dimatteo, who "didn't enjoy" her experience.
In 2018, Dimatteo appeared on a game segment of The Ellen Show, "Make It Rain." DiMatteo told The Sun that producers instructed audience members not to be "funnier or smarter than Ellen," because "she is the star and comedian — not us."
She continued: "During commercial breaks, Ellen would break out of her 'kind' character and sit moodily in silence on her couch, not acknowledging anyone. And she didn't say one word to the audience unless the cameras were on — but snapped out of character the second the cameras stopped rolling."
Dimatteo said there were a lot of rules adding, "you can't be yourself, you have to clap constantly and laugh at things that aren't funny."
She explained producers had her "scream and jump around backstage" to test how excited they could be on camera. She called it "pretty humiliating."
After the segment, which included cold water drenching participants, Dimatteo said it only got worse.
"Once the game was over, we were soaking wet so they sent us backstage," she said. "Then they just left us there…we waited pretty much the whole show in our soaking wet clothes for someone to bring us dry things to change into. It was really cold and uncomfortable."
Comedian Kevin T. Porter doubled down on DeGeneres, ex-producer Hedda Muskat concurs
Much of the stories regarding DeGeneres's off-camera persona were captured by comedian Kevin T. Porter via Twitter back in March. After deeming DeGeneres "notoriously one of the meanest people alive," fans chimed in with their own experiences with the talk show host.
The tweet gained over 18,000 retweets and comments and over 70,000 likes.
Since then, Porter wrote an op-ed for Washington Post doubling down on his previous words about DeGeneres. In the piece, he dissects the brand DeGeneres created through "kindness" and the irony of allegations against her now.
While some liken this news as "piling on," a former producer, Hedda Muskat, agrees with all that's been said. She told The Wrap DeGeneres is a "toxic host" who "giggled" when another former producer "screamed at a crew member."
Muskat left the show in 2003. According to the Daily Mail UK, Hedda claimed she was "fired for no reason."
"I'm coming forward because she trivialized and minimized everybody's accusations. Nobody wanted to listen to us until now," she said.
With new allegations popping up, we're sure there's a lot more to the story before season 18 hits. Stay tuned.