'The Ellen Show' Season 18 Returns — Here's How Degeneres Addressed Those Toxic Work Environment Allegations
'The Ellen DeGeneres Show' and its host have had a busy summer amid toxic work allegations. Here's how DeGeneres handled the season 18 premiere.
After a summer of scandal, The Ellen DeGeneres Show is up and running for season 18. Though some wondered if DeGeneres could return to the show following toxic work environment allegations, the comedian took to the stage and immediately commented on the situation.
Ellen DeGeneres has kept a low-key profile amidst controversy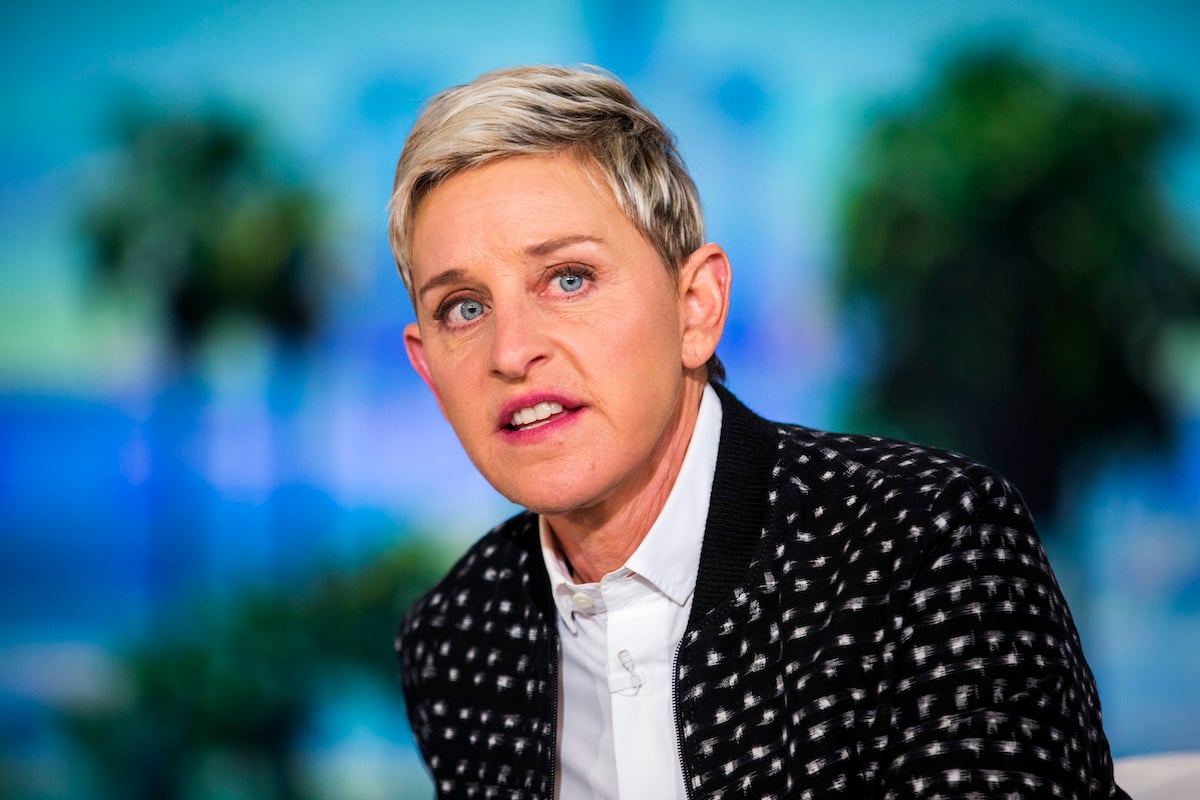 With the coronavirus (COVID-19) pandemic, some have maintained some kind of work schedule from home. That includes celebrities such as DeGeneres who, at the start of the pandemic, transitioned her talk show to an at-home format.
In the beginning, DeGeneres did as others in her profession did — until a March 20 Twitter thread, created by podcaster Kevin T. Porter asked for stories about DeGeneres. In exchange, he promised to donate $2 to the Los Angeles Food Bank for every response.
The stories, however, appeared to be the tip of the iceberg. The host's reputation versus who she is in real life had reportedly been talked about for years.
"That bugs me if someone is saying that because it's an outright lie," DeGeneres said in a 2018 New York Times profile. "The first day I said: 'The one thing I want is everyone here to be happy and proud of where they work, and if not, don't work here.' No one is going to raise their voice or not be grateful. That's the rule to this day."
From that tweet thread, things only grew increasingly worse for DeGeneres and her brand. She's remained hidden in the home she shares with wife Portia de Rossi, and not said much about any accusations publically — but promised to do on the season 18 premiere.
The scandal grew all summer
In mid-April, the fallout continued when Variety reported that around 30 employees didn't receive information about work after more than a month. and when they did, they were told about a 60 percent pay cut. The basis for the complaints came from a "lack of communication," the outlet said.
In July, multiple multiple former employees told BuzzFeed News about the "toxic work environment" at the show, including sexual misconduct allegations that led to the firing of three top Ellen Show producers. The producers denied any involvement in those allegations.
Warner Bros. conducted an investigation and the remaining producers sent a statement. Then, DeGeneres sent her own memo to staffers.
"On day one of our show, I told everyone in our first meeting that The Ellen DeGeneres Show would be a place of happiness — no one would ever raise their voice, and everyone would be treated with respect," she said via E! News. "Obviously, something changed, and I am disappointed to learn that this has not been the case.
She continued: "For that, I am sorry. Anyone who knows me knows it's the opposite of what I believe and what I hoped for our show. As we've grown exponentially, I've not been able to stay on top of everything and relied on others to do their jobs as they knew I'd want them done. Clearly some didn't. That will now change and I'm committed to ensuring this does not happen again."
In the end, Warner Bros. suggested "several staffing changes, along with appropriate measures to address the issues that have been raised," they said in a statement.
Some celebrities spoke on DeGeneres' behalf and it seems changes have been made to accommodate a fresh start for season 18.
Here's what DeGeneres said about everything that went down
The opener of the season 18 premiere set the tone for what's to come. The host joked that her summer was "great," and "super terrific." Her virtual audience filled the space.
"Today we are starting a new chapter," she said after re-capping the headlines. She went on to explain, "I became known as the be kind lady," which, she said is, "a tricky position to be in."
"The truth is, I am that person that you see on TV. I'm also a lot of other things," she said, adding she's only human, and "a work in progress."
With her comedic background, DeGeneres then said she's an actress, but, "I don't think I'm that good that I could out here for 17 years and fool you. This is me."
DeGeneres said she "always tried to grow as a person," and "got into the business to make people laugh and feel good."
She apologized again stating she's the "boss of 270 people who help make the show what it is — 270 people who I am so grateful for."
Her hope, she said, "is that we can still be a place of laughter and joy," and she's "committed to making this the best season we've ever had."
After welcoming her new co-executive producer (and former pretend DJ) Stephan "tWitch" Boss, the host concluded by joking "please don't look me in the eye," which is a reference to the headlines claiming this as her rule.
All in all, it's unclear how the rest of the season will progress, if there will be any more fallout, or if all is well. Either way, DeGeneres showed up, if only to say she's not going anywhere.