'The Ellen Show' Upgraded Employee Perks but Is It Enough?
Ellen DeGeneres is trying to reverse course amid the rising allegations against The Ellen DeGeneres Show. After multiple video conference calls, official statements, and the exit of three top producers, DeGeneres has now upped the ante for employees. With everything that has happened, is this enough?
New perks offered to boost 'Ellen Show' morale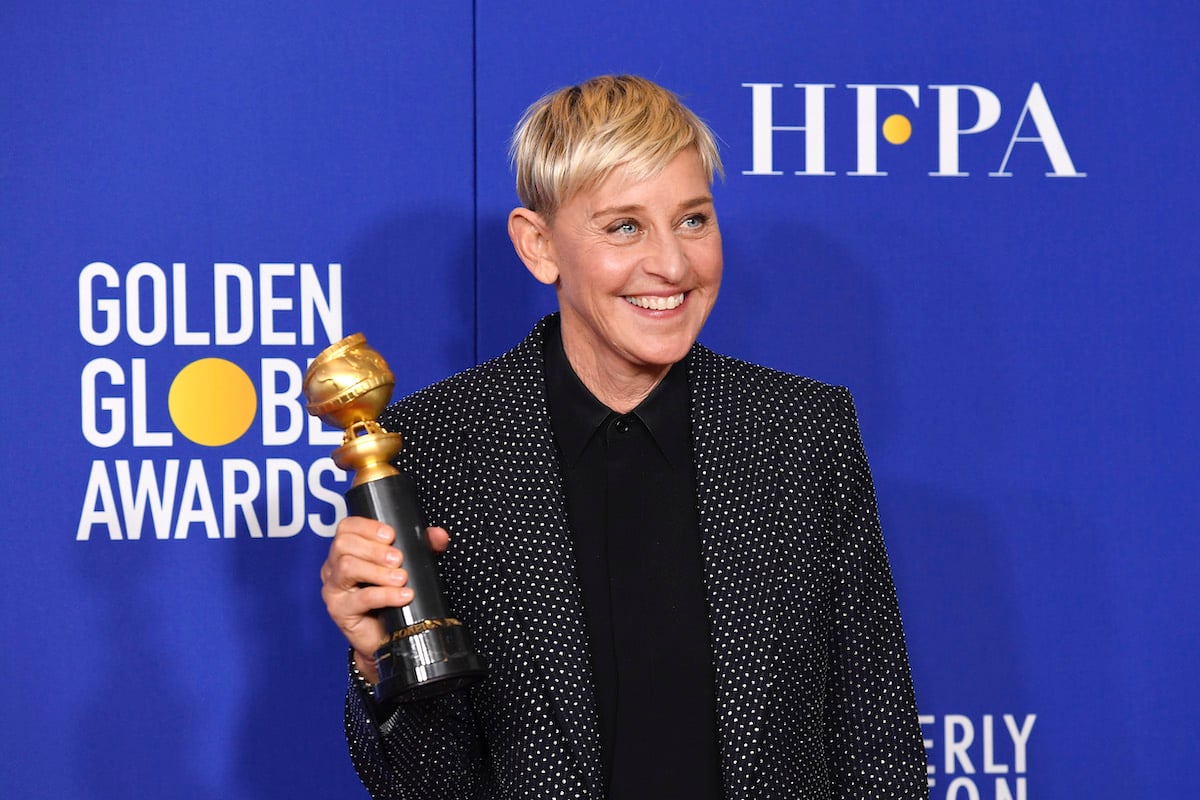 Some former fans of The Ellen Show think DeGeneres is doing "damage control" following allegations of a toxic work environment. On Aug. 20, Variety reported that the daytime talk show employees will receive a few extra benefits when they return for season 18.
A source "familiar with the series" told the outlet new perks include five paid days off, birthdays off, and paid time off for doctor's appointments. Executive producers Mary Connolly and Andy Lassner announced the news during the same Aug. 17 call in which DeGeneres offered an apology.
"Everyone was encouraged, in multiple ways, to speak up on anything they feel," an insider told E! News. "Insiders said the new perks and a direct address from DeGeneres have improved morale this week, as rehearsals for DeGeneres' spinoff show Ellens' Game of Games resumed, and the talk show team began waking up production offices and sound stages."
Another source and former employee at The Ellen Show said the announcement stirred a new-found positivity.
"Some former employees are happy to hear about the changes. After all, people spoke out in the first place because they wanted current staffers to have a better working experience," the source shared. "It will be interesting to see how the season goes on."
The new perks came with three firings due to sexual misconduct — executive producers Ed Glavin, Jonathan Norman, and Kevin Leman. DeGeneres said she's committed to turning things around.
Former Ellen Show staffers previously told BuzzFeed News they were fired for taking necessary medical leave or bereavement days for funerals.
DeGeneres blames 'introversion' on rumored 'mean behavior, fans don't buy it
Through the various memos and conference calls, apart of DeGeneres's apology allegedly included an explanation that hasn't gone over well with some.
In a letter obtained by EW, the talk show host said rumors of her "mean streak" is due to introversion. She added that she has good days and bad days. This apparently led to DeGeneres wanting alone time on set, which, she said, has been misconstrued.
"Does that mean I'm perfect? No. I'm not. I'm a multi-layered person, and I try to be the best person I can be and I try to learn from my mistakes," she said.
The letter didn't delve into anything specific but assured staff, "we are taking steps, together, to correct the issues."
DeGeneres also addressed accusations that no one could look her in the eye. One came from radio host Neil Breen.
"[Ellen DeGeneres'] producers called us aside and said, 'Now, Neil, no one is to talk to Ellen. You don't talk to her, you don't approach her, you don't look at her,'" Breen said via 4BC in July.
"'She'll come in, she'll sit down, she'll talk to Richard and then Ellen will leave.' And I sort of said, 'I can't look at her?' I found the whole thing bizarre.'"
DeGeneres called the claims "crazy" and "not true," in her statement.
"I don't know where it started," she said. "Please talk to me. Look me in the eye. I don't know how it started. It's not who I am."
Can 'The Queen of Nice' save her image?
Many are having a moment on social media, sarcastically pointing out that with new perks, staffers are "allowed to go to the bathroom" and "look DeGeneres in the eye."
Even Vulture got in on the action tweeting, "Ellen Show employees, look under your chairs: You're all going home with … five days of paid vacation!"
That said, employees reportedly referred to DeGeneres as "Talk Show Karen." The name "Karen" is how some describe a "stereotypical entitled white woman."
A source told the Daily Mail UK about the unfavorable nickname.
"Who would've thought that one of America's most loved personalities would morph into America's most famous Karen? There's no way anyone on staff wants Karen and her band of toxic executives to return."
Can DeGeneres recover her "Queen of Nice" moniker or will she be forever dissected, should she return for season 18? It remains to be seen.