'The Ellen Show': Will the Show Get a New Host After Ellen DeGeneres Departs?
Ellen DeGeneres' days as the host of The Ellen DeGeneres Show are numbered. On May 12, the famed talk show host announced that she will be moving on from her syndicated daytime program after 19 years on the air.
With this news taking the internet by storm, many are now wondering if the show is over for good or if someone will take over DeGeneres' TV crown? While nothing has been confirmed just yet, there have been rumors surrounding a new TV personality — and it's someone who is no stranger to hosting duties.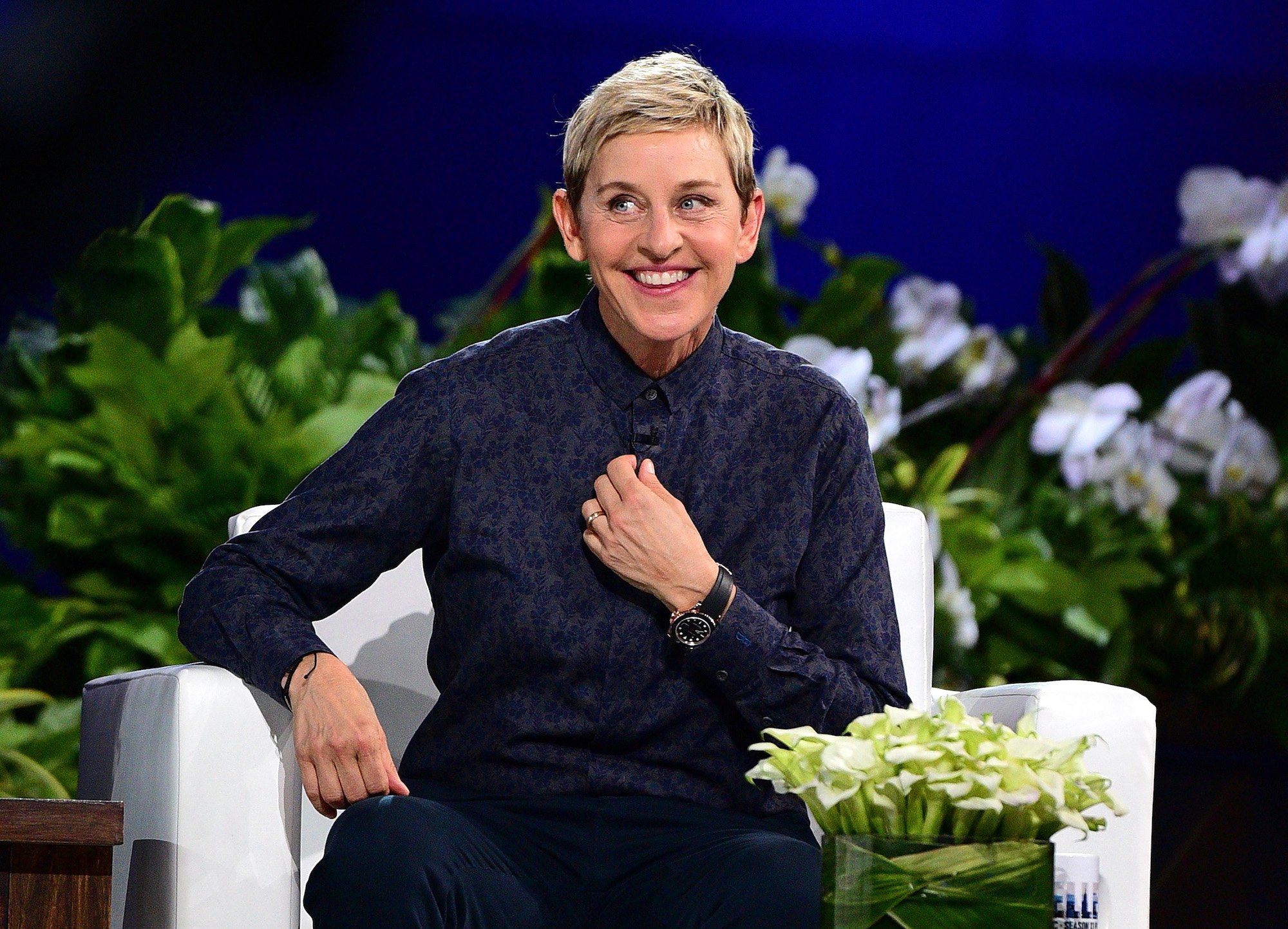 Ellen DeGeneres is leaving 'The Ellen Degeneres Show' after 19 seasons
On May 13, DeGeneres appeared on an episode of Today, where she opened up about her decision to end The Ellen DeGeneres Show after 19 seasons.
While sitting down with anchor Savannah Guthrie, the TV personality made it clear that her decision to end her eponymous talk show was not driven by the ongoing allegations of workplace toxicity.
"If it was why I was quitting, I would have not come back this year," she told Guthrie in an exclusive interview. "I really did think about not coming back, because it was devastating. It started with attacks on me and attacking everything that I stand for and believe in and built my career around … I am a kind person. I am a person who likes to make people happy."
Instead, DeGeneres had simply concluded that her time as the host had reached its end.
"Nineteen is a great number. First of all, the 19th amendment gave women the right to vote. This may be controversial, but I believe women should be allowed to vote. I said it," DeGeneres said in a four-minute monologue that will broadcast on May 13's episode of The Ellen DeGeneres Show. "Also, on the periodic table, 19 is the atomic number for potassium." 
RELATED: Ellen DeGeneres' Decision to End Her Talk Show Will Cost Her $50 Million a Year
She continued, "The truth is, I always trust my instincts. My instinct told me it's time. As a comedian, I've always understood the importance of timing. In all seriousness, I truly have felt like next season was the right time to end this amazing chapter."
Is 'The Ellen DeGeneres Show' getting a new host?
Though it's just been announced that The Ellen DeGeneres Show will end after its 19th season, NBC has reportedly started looking at potential candidates to replace DeGeneres.
According to Page Six, actor Tiffany Haddish is being considered to take up the daytime TV mantle long occupied by the comedic icon.
Since the Girls Trip star has filled in for DeGeneres before and has been honing in on her hosting skills on CBS's Kids Say The Darndest Things, she is believed to be the best person for the job.
RELATED: Ellen DeGeneres Is Ending Her Show and This 'Floribama Shore' Star Has 1 Request
"Tiffany is a favorite, she has humor and empathy in spades," an insider tells the outlet. "She's top of the list to get a daytime show – she's a fresh voice."
But, seeing as DeGeneres owns the rights to her show, which is produced by Warner Bros, it's impossible to replace her with a new host. So, if Haddish is given the opportunity to take up the TV personality's mantle, she would likely host a fresh, new program.
As of this writing, Haddish nor Warner Bros has commented on this report. But with The Ellen DeGeneres Show coming to an end in 2022, we're sure that we'll be hearing of any future plans for NBC's 3:00 pm time slot pretty soon.
The 19th and final season of The Ellen DeGeneres Show will premiere on Sep. 13, 2021.