'The Empire Strikes Back': The John Ratzenberger Cameo You May Have Missed
Since its inception, the Star Wars saga made stars of its castmates and let those who were already stars shine brighter.
From Harrison Ford to Samuel L. Jackson, Hayden Christensen to Carrie Fisher, the names attached to the galaxy far away are as vast as the universe it covers. In fact, Cheers fans and Pixar fans alike may be delighted to know that John Ratzenberger has a brief role as a soldier in The Empire Strikes Back. 
John Ratzenberger in 'Star Wars'
The Wrap amassed a list of people who appeared in Star Wars films either before they were famous or in uncredited roles. From Broadway star Treat Williams, Hollywood A-Lister Keira Knightley, and Oscar-winner Sally Hawkins all had small parts that have only become bigger with their status. However, when something gets as big as Star Wars, the interested talent gets even bigger. 
Simon Pegg is an alien trader in The Force Awakens, while Daniel Craig appears in full stormtrooper garb in an uncredited cameo during the same movie. Directors Werner Herzog and Sofia Coppola, the late Max von Sydow, Joseph Gordon-Levitt, Lin-Manuel Miranda, Tom Hardy, and several other films, music, and entertainment have graced the movies with their presence. 
When Cheers and Toy Story star John Ratzenberger appeared in The Empire Strikes Back. However, it was not so much a cameo but a job for an actor who was still trying to make his name. 
Ratzenberger goes to space
Ratzenberger was already a working actor when he happened to be in London when Star Wars needed extras. While the biggest Star Wars fans on earth might know who Major Derlin is, it might take an avid Cheers fan to recognize Ratzenberger's small role in the franchise's second film. He took part to get some work in the 1980s with little idea of how massive Star Wars legacy would become.
Since then, a quick look at the actor's IMDB page shows that he has had many twists and turns, from his work on Cheers to a Pixar relationship that started in 1995 with Toy Story and remains strong 25 years later. Ratzenberger has spoken at great length about this fascinating career that is either Pixar-adjacent or connected to a Boston bar, depending on who is asked.
Ratzenberger on Ratzenberger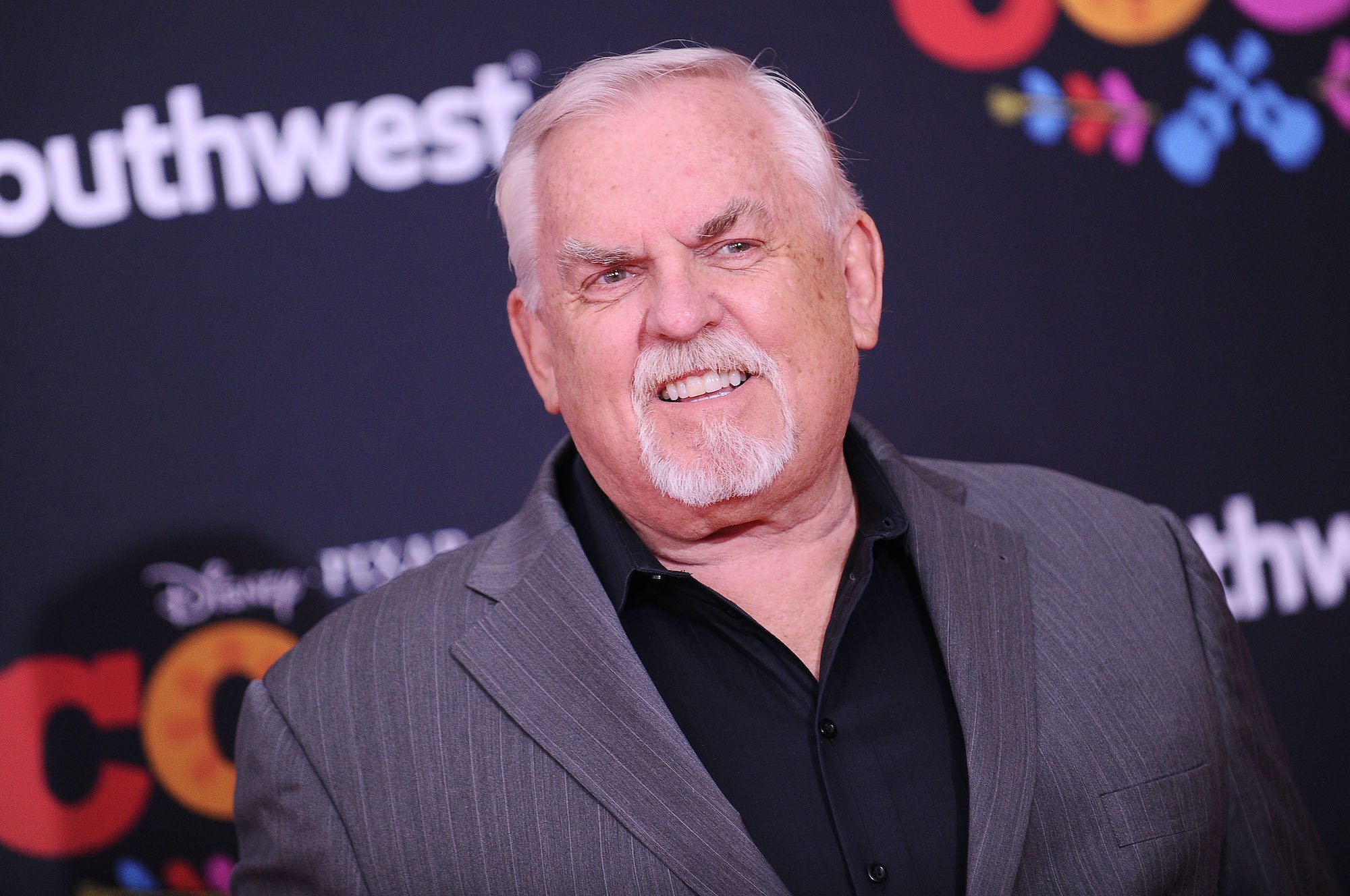 If you ask Ratzenberger, Cheers and Star Wars' success weren't on his mind when he was on the set filming them. At the same time, Star Wars was just a few days of filming. However, at the time of filming, Ratzenberger was less concerned with the intricate sets and the movie magic, although both interest him. Instead, he had his eyes on someone. 
"The acting part, well, I never went to drama school, so that was more like I was getting away with it," Ratzenberger told the Star Wars website in 2005. "Of course, I had a crush on Princess Leia. I really wanted to ask her out, back to my place, or something. But at the time, I was living in a squat on Fitzroy Road in Primrose Hill. It was pretty derelict. So what was I going do? Ask her to come back with me and watch me catch mice?"
At the time, Star Wars was massive, but he did not know that the sequel would be even more significant with just one movie behind them. To him, it was another acting role. 
"I got a sense when it came out, and there were always these lines around the block. We didn't understand the popularity of Cheers until maybe five years into the series," he said, comparing his two biggest on-camera franchises. 
Now, Ratzenberger is a jack of all trades. While a younger generation might not know his face, they know his voice thanks to his work with Pixar over the last 25 years. He's even a staple at conventions, where his roles in Star Wars, Cheers, Superman, and Toy Story show the diverse fanbase he's amassed.