'The Equalizer': A Mysterious Death Has a Community Shaken
If you've fallen behind on episodes of The Equalizer, don't worry. Showbiz Cheat Sheet is right here to get you all caught up. Here's what happened last time on The Equalizer Season 1, Episode 4.
Robyn McCall investigates the death of an activist on 'The Equalizer'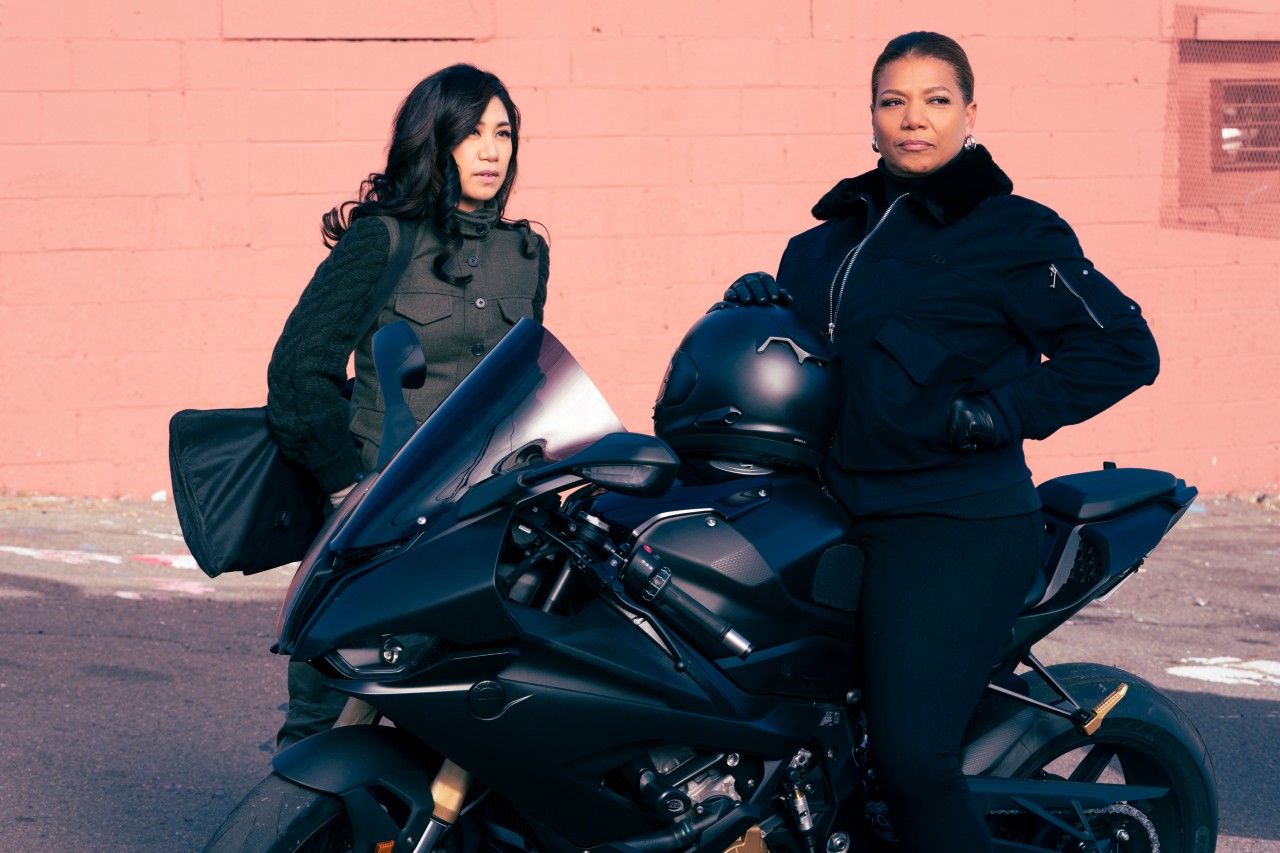 The Equalizer Season 1, Episode 4 (titled "It Takes a Village") opens with two people walking down the street. One of the people is Malcolm, a community activist. The other is his neighbor and friend, Crystal. Malcolm is passionate about bringing justice to the people in his neighborhood.
One of Malcolm's neighbors comes to him because her lights were cut off even though she's paying her bills. Malcolm says it's just a tactic used to force poor people out of the neighborhood so developers can take over.
That night, Crystal is walking home, and she notices police activity outside her building. When she looks closer, she realizes it's Malcolm. He was dead. Crystal goes to Robyn McCall (Queen Latifah) for help. Crystal says the police are claiming Malcolm jumped from his apartment window. However, she doesn't think that's what happened because they made plans earlier.
Robyn investigates Malcolm's death further. She stops by his apartment to look around. When she's inside the apartment, she notices the imprint of a pair of special edition Jordan 1 Fragments underneath the window. These sneakers cost thousands of dollars. Robyn takes a photo and brings it back to her associates.
Robyn is suspicious because there's no way Malcolm could afford these sneakers. He also didn't have a pair of Jordans on his feet or in his apartment. Robyn thinks someone else might have been there. She also notices Malcolm left a clue in his suicide note, which she thinks he was forced to write.
The clue points to a rap song by Kendrick Lamar ("Good Kid, m.A.A.D City") that talks about gang violence. Robyn thinks a gang member might have been involved in his death. "You'd have to be pretty clever to pull that off under duress," says Mel.
Robyn takes on a violent gang member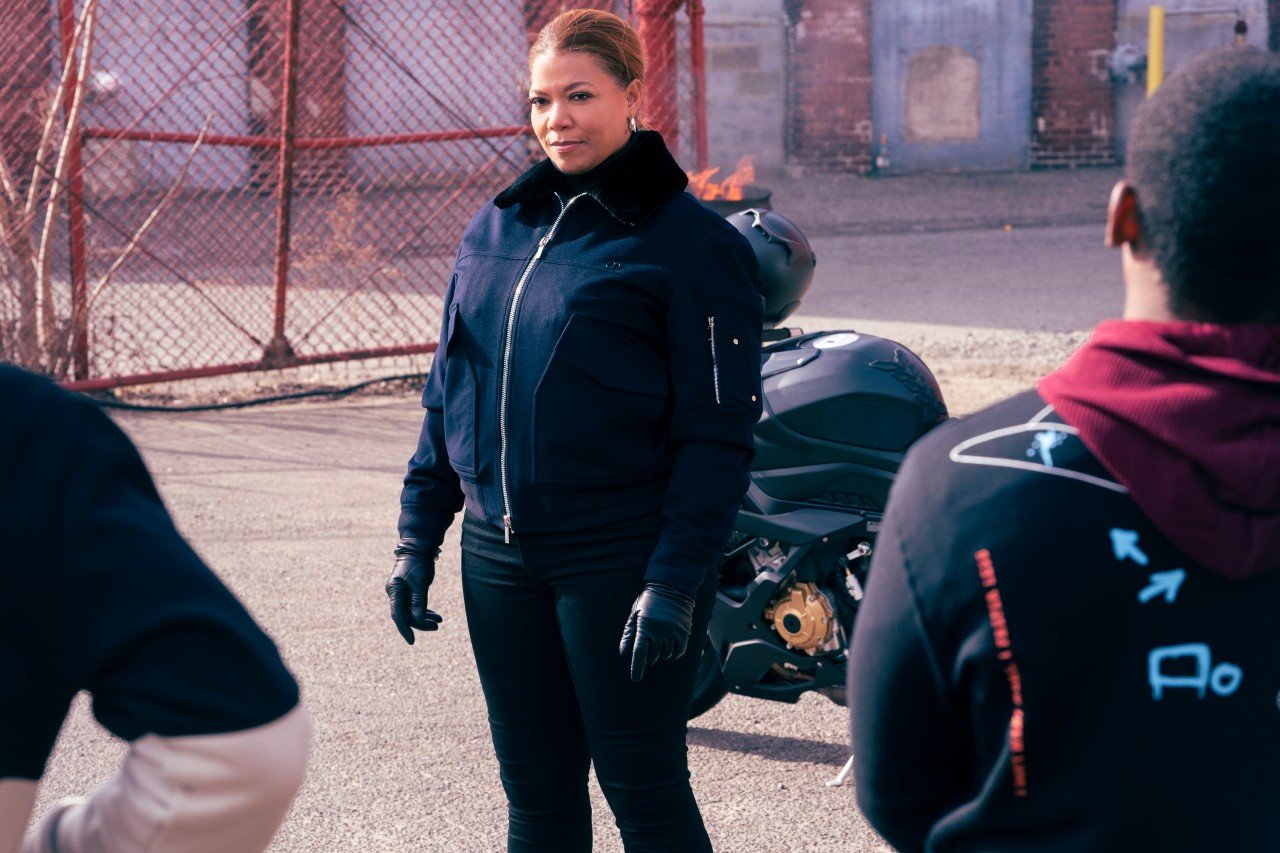 Robyn says Crystal mentioned there was a gang taking over the area. The team discovers a gang named the Bombers control the neighborhood. A man named Kenya Bell is the leader. Robyn pays Kenya a visit. One of the first things she notices is that he's wearing the sneakers she mentioned earlier. Kenya was the one in Malcolm's apartment the night he was murdered.
When Kenya sees Robyn, he tells her she "made a big mistake." His associates come out and point their guns at her. With Mel's help, Robyn manages to scare Kenya and his associates. She's also able to clone his phone. Robyn discovers that one of Malcolm's neighbors, Charles, knew what happened. He was helping Kenya.
Charles says he was paid to convince the residents to move out. Kenya asked him for the spare key to Malcolm's apartment. Charles gave Kenya the key because he thought Kenya was just going to give Malcolm a scare. He didn't know he was going to kill him.
Charles reveals Kenya was working with Robert Harrington, a real estate developer. He wanted to develop within the neighborhood, but he couldn't do it without the residents' permission. He asked Kenya to help him clear out the residents who wouldn't move.
Since Malcolm was organizing events to help the residents stay put, he was viewed as a threat. This is why Robert had him killed. "Anyone who gets in his way is going to be cut down just like Malcolm," says Robyn.
Robyn McCall gets justice
Her goal is to hold both Kenya and Robert responsible for Malcolm's murder. Robyn goes to detective Marcus Dante and tells him she has a lead on Malcolm's death. She also tells him Charles is a witness. However, problems arise when one of the gang members sees Marcus talking to Charles. They know law enforcement is on to them.
Kenya is brought in for questioning, but he won't admit he was working with Robert. Robyn later finds out that Robert has been funding a terrorist group called Prophets of Honor. He paid them money so that he could get building permits in Bahrain. The terrorist group takes that money and buys weapons.
Robyn eventually takes Robert down with William Bishop's help. Charles decides to move out of the neighborhood and Crystal picks up where Malcolm left.
The Equalizer airs Sundays on CBS at 8:00 p.m. Eastern Time.
Follow Sheiresa Ngo on Twitter.