'The Equalizer': Did the Super Bowl Launch for Queen Latifah's New Show Change Its Pilot?
The Equalizer, the new CBS show starring Queen Latifah, nabbed this year's coveted post-Super Bowl premiere slot. The cast and creative team recently spoke about if the Super Bowl launch impacted the way that they initially crafted the show's pilot.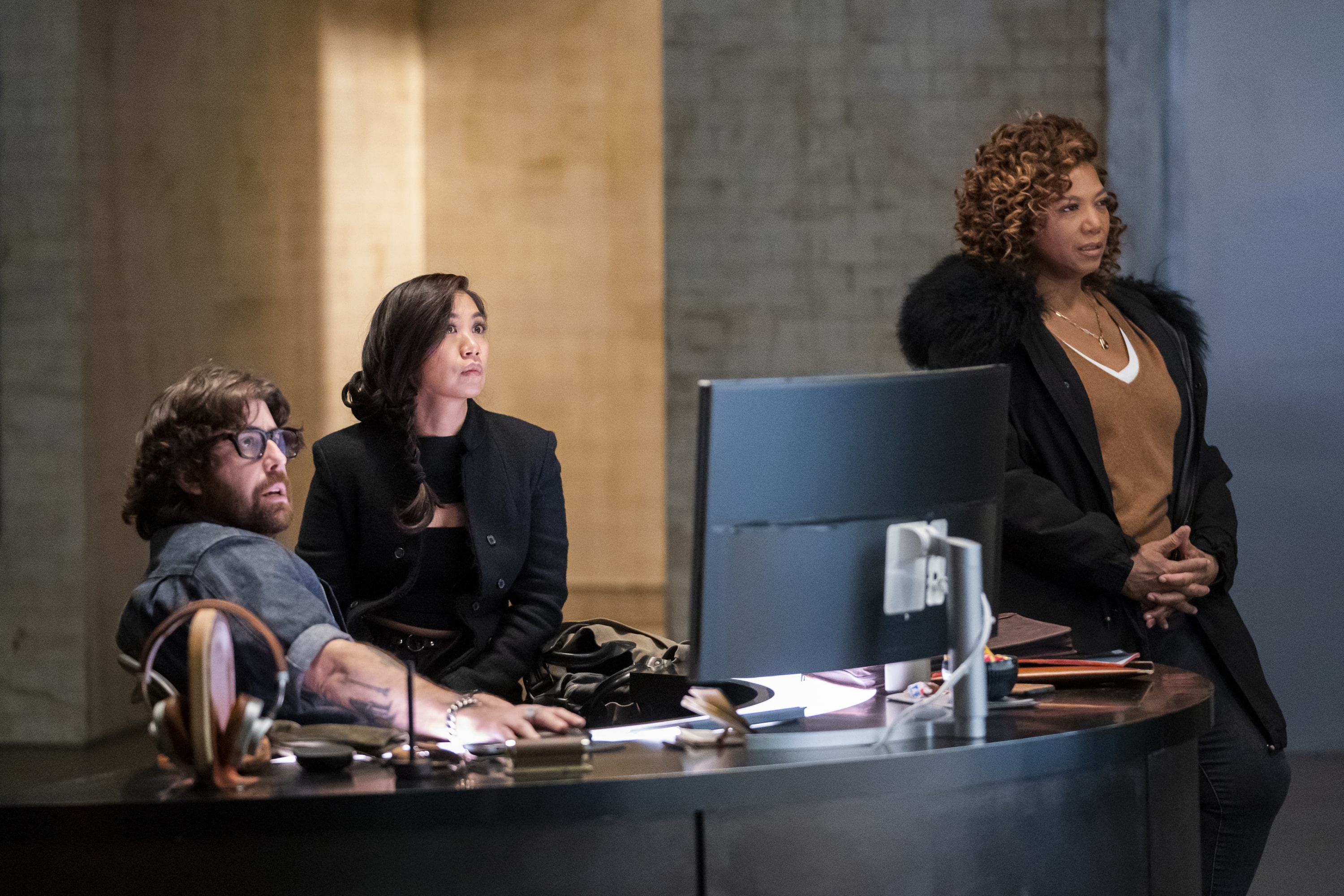 How the show's post-Super Bowl slot impacted the pilot
Last month during the Television Critics Association panel for the show, the cast and producers were asked if the pilot changed any after they found out they got the post-Super Bowl premiere.
"The Super Bowl launch really didn't change the pilot in any way," said co-creator Terri Edda Miller. "We were in the process of making it and it was — it's just that we just had to move a little bit more rapidly."
Co-creator Andrew W. Marlowe explained how the news that they'd get the post-Super Bowl slot was so huge to them. "We were thrilled and excited when we heard the news that they were responding to the episodes that we turned in, and they thought it would be a great pairing to launch the show, so we really didn't alter any of the storytelling for that," he added.
Queen Latifah talks about how important it was to get this premiere slot
Latifah talked about how nabbing the Super Bowl premiere was a huge morale boost for the cast and crew of the show, who had been working under coronavirus (COVID-19) pandemic protocol, as well as snowy conditions.
"I think it just gave us all a boost around here, you know. It just made us want to go even harder, work even harder," she said. "I think it bonded us, because it's interesting when you're working and everyone's behind masks, because we're being safe. But it was like a heart. Our hearts connected more, you know. There was a lightness that I think kind of came over the set with our crew. And it's very important that we look out for each other and we take care of each other's emotional and mental conditioning, because we're doing an action show."
Also, it was cool that the show got the Super Bowl slot since they are very close to where the New York Giants play.
We're doing a big show and we're very excited to do the show. So anytime we get an opportunity to just lift ourselves up, come on. You know, this is big stuff. You know, we're across the street from Giants Stadium [MetLife Stadium], for crying out loud. So, I mean, yeah, no, we're not in the Super Bowl, but it was very, very exciting for us.
The Equalizer premieres Feb. 7 right after the Super Bowl on CBS.