'Eternals': Kit Harington Fed Rumors About Harry Styles as Eros, Thanos' Brother, Months Ago
Marvel has fought a long battle against spoilers and leaks. They tried clamping down on Tom Holland's habit of revealing information. A Spider-Man: No Way Home trailer leak allegedly pushed them to release an official one early. Now an Eternals rumor has reportedly slipped out. However, Kit Harington fed the Eternals rumor about One Direction's Harry Styles playing Thanos' brother, Eros, months ago.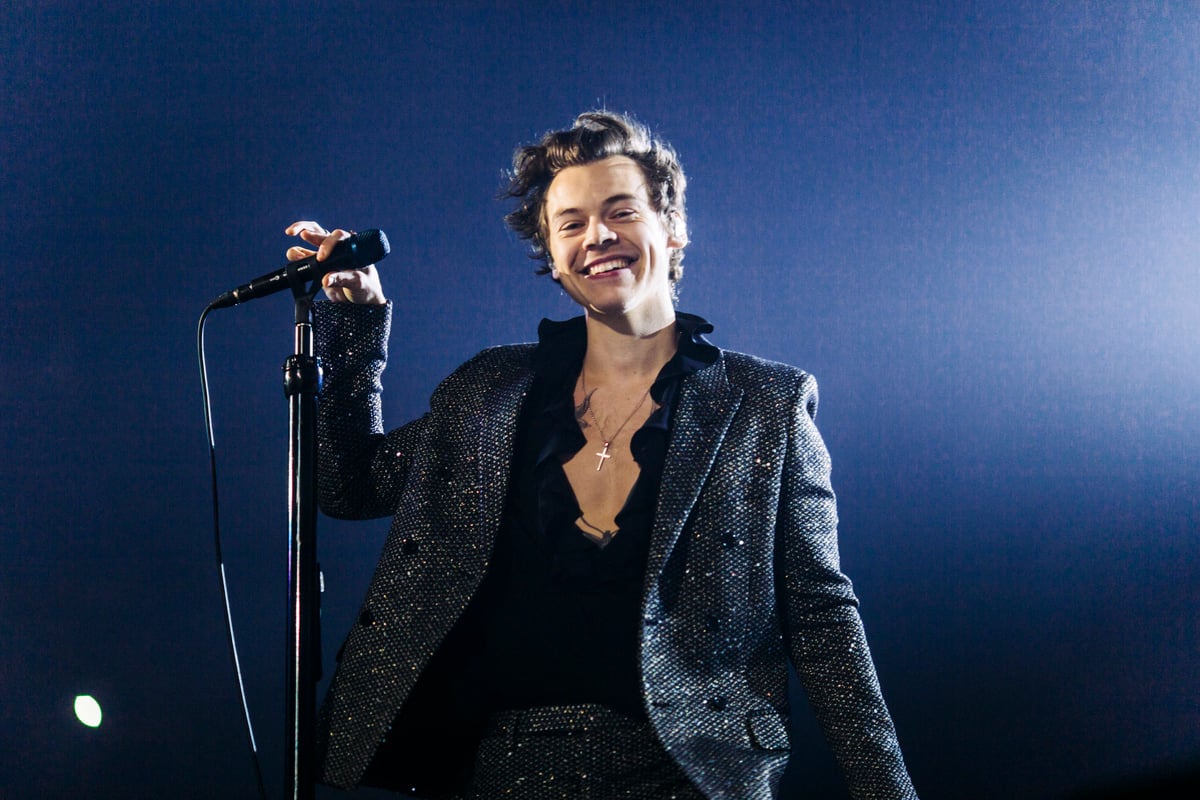 Fallon asked Harington whether Harry Styles was in the 'Eternals'
In Marvel's cosmic adventure, Harington plays a much more down to Earth character called the Black Knight. A hero whose name dates as far back as King Arthur, Harington enters the Marvel Cinematic Universe as a very different kind of hero.
He stars alongside ancient heroes like Richard Madden's Ikaris and Angelina Jolie's Thena. And one more character was rumored to appear.
In the months leading up to the movie release, word circulated that Eros, Thanos' brother, would allegedly appear in Eternals.
This rumor reached Jimmy Fallon on The Tonight Show. And when Harington was a guest on his show in August, Fallon asked Harington about Styles.
Harington tried to play it cool. However, the actor continuously fumbled over his words, leaving fans suspicious.
Kit Harington almost confirmed Harry Styles as 'Eternals' co-star
Harington was on The Tonight Show Starring Jimmy Fallon to discuss Modern Love Season 2 and other projects. While discussing Eternals, Fallon mentioned the rumor about Harry Styles starring in the Marvel movie.
"No idea, unless I've been recast and he's playing my part; not a clue," Harington joked.
Fallon tried his best to cause Harington to slip up. Gossip has a habit of spilling out on The Tonight Show, and Fallon nearly succeeded once again.
"So you didn't run into him or anything?" Fallon asked, to which Harington said no. "Oh, so you did the scene separately?"
"No comment," Harington responded. "Yeah, I hear he's a great guy." It seemed that marked the end of the discussion until he added one last piece. "[He's] a lovely chap — I don't know, though! I've never met the guy!"
The hurried backtracking from the Game of Thrones actor left Fallon skeptical.
How does Harry Styles allegedly appear in the Marvel movie?
Styles does not have massive scenes in Eternals, according to reports. However, his inclusion still excited fans.
Fans will officially see whether these Harry Styles rumors prove true when Eternals hits theaters on Nov. 5, 2021.