'The Eternals' Kumail Nanjiani Talks About the Pressures of Being the First Pakistani Superhero in the MCU
Fans can't wait to see Kumail Nanjiani make his superhero debut in The Eternals when it premieres in February 2021. The actor recently opened up about representation in film and revealed the pressures of being the Marvel Cinematic Universe's first Pakistani superhero.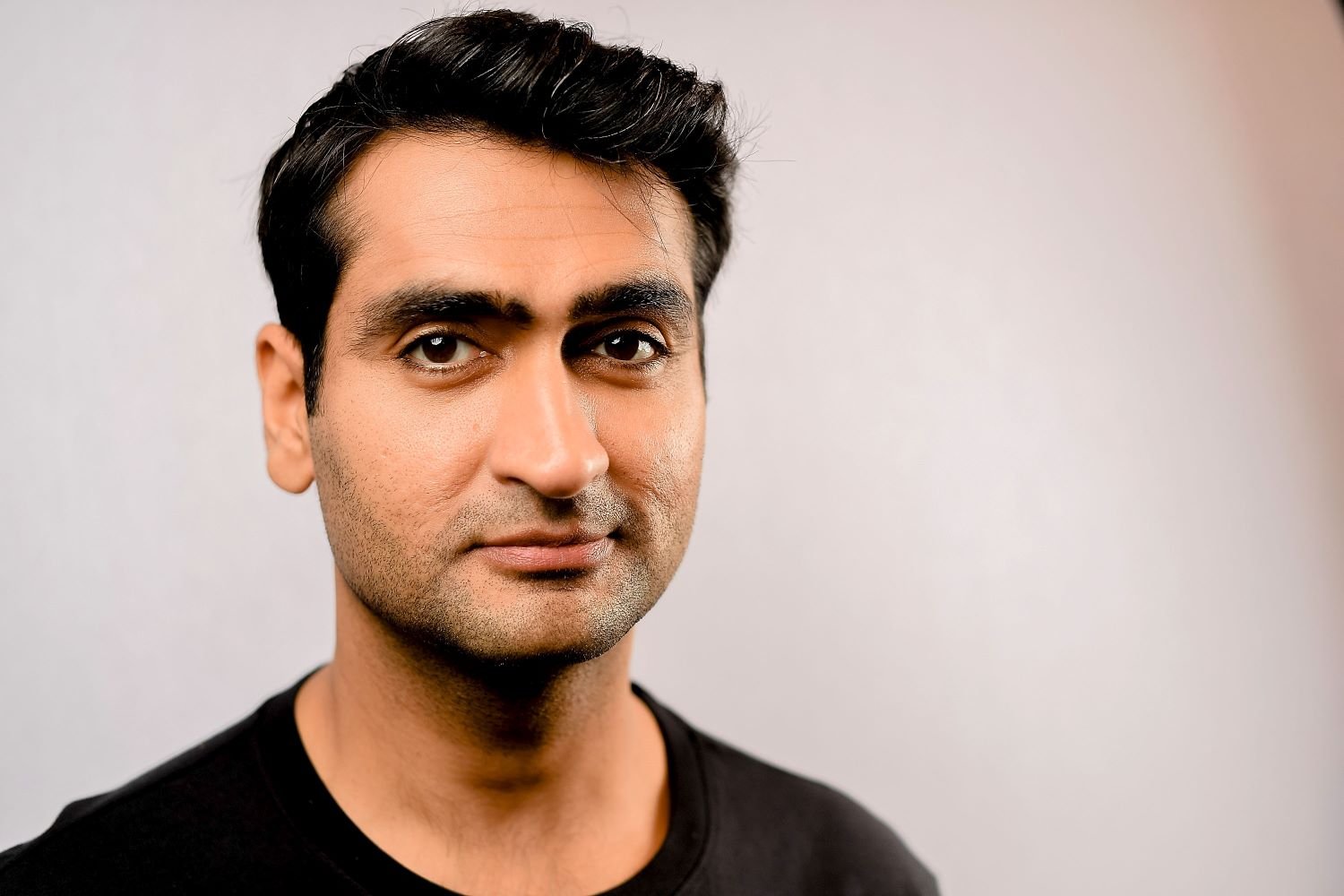 What is Kumail Nanjiani's role in 'The Eternals'?
As the second film of Phase 4, The Eternals will introduce a race of new superheroes to the MCU. The titular Eternals are a group of immortal cosmic beings with various superpowers, who have been living undetected on Earth for many years.  
In the movie, Nanjiani is set to play Kingo, an Eternal with unbeatable sword skills, who now lives under the guise of a movie star. The film also stars Richard Madden as Ikaris, Gemma Chan as Sersi, Angelina Jolie as Thena, Kit Harington as Dane Whitman, Salma Hayek as Ajak, Brian Tyree Henry as Phastos, Lia McHugh as Sprite, Don Lee as Gilgamesh, Barry Keoghan as Druig, and Lauren Ridloff as Makkari.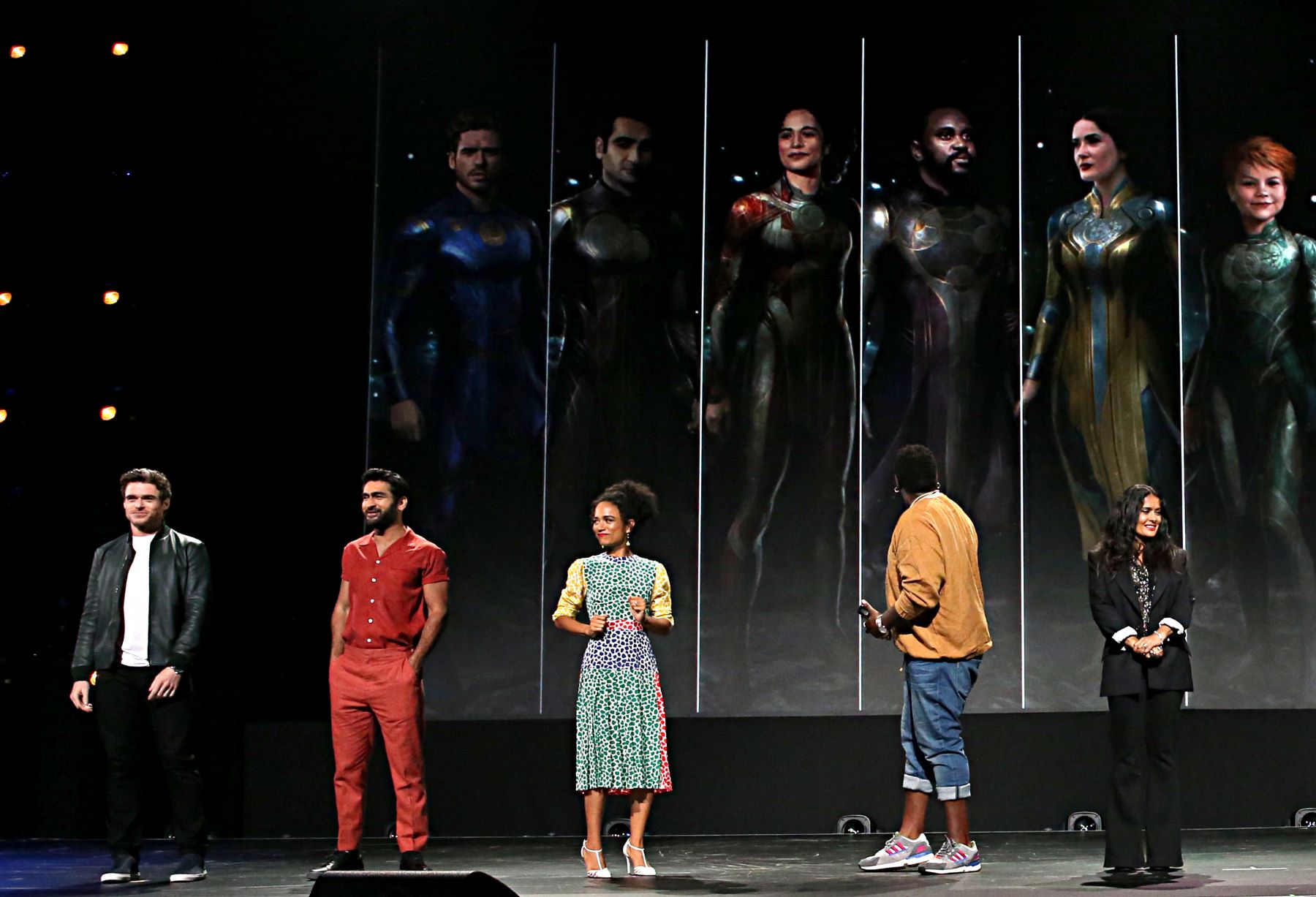 His role comes with a twist
In the Marvel comics, Kingo is a samurai movie star based in Japan. But in a chat with the New Hollywood Podcast, Nanjiani noted that his film version of the character will be a Bollywood star living and working in Mumbai. 
"By this point, we've been on Earth for a long time, and my character, for instance, is like 'OK we're supposed to keep a low profile, no one should know,'" joked Nanjiani. "So I become a Bollywood movie star, that's my secret identity. We're supposed to keep quiet and I've become the biggest Bollywood movie star."
The actor also shared another fun tease about the movie. He revealed that The Eternals will feature a Bollywood number, with his character dancing in the middle. 
"I took months of Bollywood dance classes to prepare for that," he said. "It's really a workout, and you know, there's like 52 dancers, and 51 of them are professional dancers, and then there's me!"
Kumail Nanjiani is hoping to break stereotypes
When talking to Ramy Youssef, Kenan Thompson, Dan Levy, and Ricky Gervais for The Hollywood Reporter,  the Academy and Emmy Award-nominated writer and actor opened up about the significance and pressure of being the first Pakistani superhero in Hollywood.  
"It was very significant because it was something that I really, really wanted to do," he explained. "Now on top of that, there's this other pressure in that I'm the first, but that stuff is a little harder to negotiate because I can only represent myself — I, one person, cannot represent a whole group of people because all of our experiences and backgrounds are completely different."
Upon getting the role of Kingo, Nanjiani decided to make his character look strong enough to take on a typical Hollywood superhero like Thor or Captain America. He trained and worked on his physique for months, which he suggests was an important part of his representation. 
"I approached him really as the opposite of the opportunities that I had gotten and the opportunities that a lot of other brown men traditionally get in Hollywood," Nanjiani said.  "I feel like we're this group where we can be the model minority, so the smart nerds, or the exact opposite, terrorists, depending on what the project is. Those are the two ends of the spectrum that we occupy and very little in between."
"I've gotten to play a nerd, so I wanted this guy to be cool," he continued. "I've played weaklings, so I wanted this guy to be strong. Brown men have had to play terrorists, so I wanted this guy to be full of joy. So, really, this character for me was defined by what I didn't want him to be."
The Eternals is scheduled to hit theaters on February 12, 2021.