'The Eternals': Will Marvel Kill Off Kit Harington's Black Knight? The Odds Are Not In His Favor
Marvel has been very stingy about releasing plot details on The Eternals, but there is some evidence that suggests Kit Harington's introduction into the Marvel Cinematic Universe will be short-lived. Based on the data, Harington's characters are the most likely to be killed off in a given movie. So, what are the chances that Marvel ends Harington's Black Knight in The Eternals?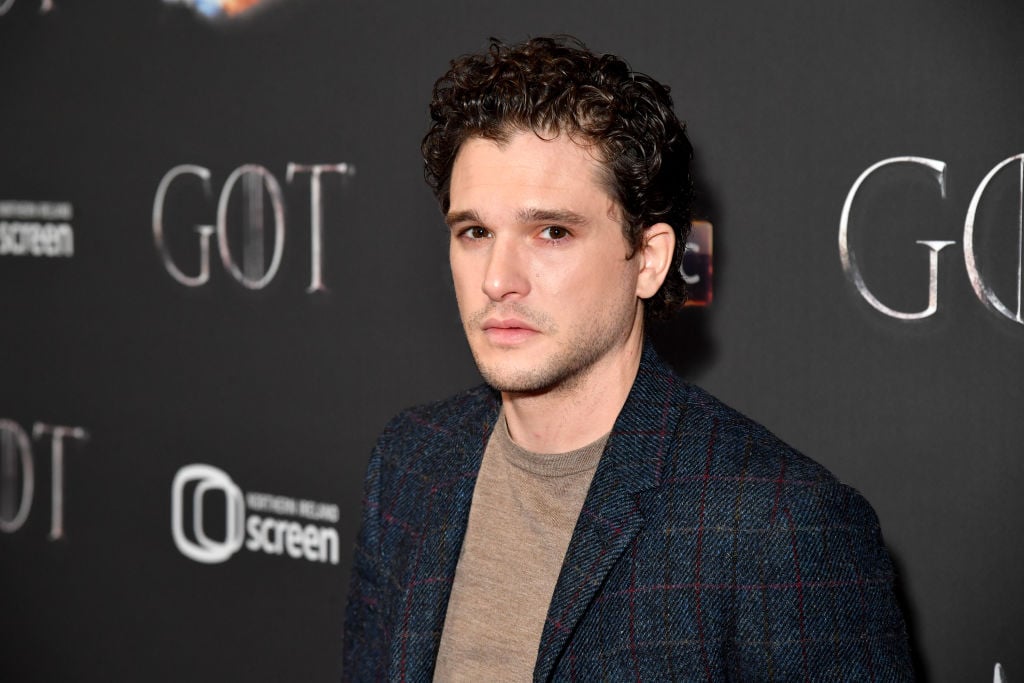 Inside Harington's track record
We really don't know much about The Eternals, Marvel's first Phase 4 movie set after the events in Avengers: Endgame. But we do know that the film stars the likes of Harington, Angelina Jolie, Richard Madden (another Game of Thrones alum), and Kumail Nanjiani.
Harington plays the part of Dane Whitman, a.k.a. Black Knight, in the movie, and there is a chance he doesn't make it out alive.
According to The Guardian, data from Buzz Bingo indicates that Harington is "the most likely male actor of all time to appear in a scene in which his character is killed." To be fair, Harington's other roles have no bearing on The Eternals, but there is something to be said about his penchant for playing characters who are killed.
Harington, for example, played a character in Testament of Youth who was shot and killed. In Brimstone, he fought Guy Pearce and accidentally shot himself with his own gun. His characters in Pompeii, Game of Thrones, and Seventh Son, were also killed off.
That does not mean Harington is going to die in The Eternals, but the odds are clearly not in his favor.
Who is Black Knight?
In the comics, Black Knight was one of the original members of the Avengers. He carries a mystical sword that is widely considered one of the most powerful weapons in the Marvel universe.
As far as his abilities go, Black Knight is an elite swordsman and has similar fighting skills as Captain America. He is also romantically linked to Sersi, who is being played by Gemma Chan.
Sersi is one of the Eternals and is basically a superhuman who protects Earth. Based on set photos, it looks like Marvel will be exploring Black Knight's romantic link to Sersi in The Eternals.
Considering Black Knight's history with the Avengers, there is a good chance that he will live beyond The Eternals. In fact, there is a strong possibility that Harington's character will appear in Avengers 5, though nothing official has been revealed on that front.
Harington spotted on the set of 'The Eternals'
Although the studio has been very secretive about the project, leaked photos from the set have made their way onto the internet.
This includes shots of Harington and Chan on the set in London. Harington is wearing street clothes in the images, so it is unclear if we'll actually see him as Black Knight or not.
Hopefully, we will learn more about Harington's involvement in The Eternals as we get closer to the premiere date. Thankfully, we haven't seen any photos of Harington's character being killed, so we'll take that as a win.
In the movie's official synopsis, we learned that at least part of The Eternals will be set after the events in Avengers: Endgame. We also know that the primary villains in the movie are The Deviants, though casting details have been kept tightly under wraps.
"Marvel Studios' The Eternals features an exciting new team of Super Heroes in the Marvel Cinematic Universe, ancient aliens who have been living on Earth in secret for thousands of years. Following the events of Avengers: Endgame, an unexpected tragedy forces them out of the shadows to reunite against mankind's most ancient enemy, The Deviants," the synopsis reads.
Kit Harington locks lips with on-screen lover
While we wait for more leaks, one of the set images featured Harington and Chan locking lips during a scene. This confirms that Marvel will be exploring their romance in the upcoming film.
It also teases that the studio has big plans for Harington in the MCU. And as far as Harington is concerned, he could not be happier about playing a superhero following the end of Game of Thrones.
"I'm going off to play a superhero, which is cool. Can't really tell what I can say about it. So next year looks exciting," Harington said last year. "I'd say it's trying to choose things as far from Jon Snow as possible, but I'm back to a superhero. He's got a sword, so, you know."
Although the project is completely different from the fantasy drama, Harington's characters are eerily similar. Let's just hope that things end a little different for Black Knight and that he doesn't get killed off in his first outing.
Fans can watch Harington in action when The Eternals hits theaters in November.