'The Expanse': Co-Author Daniel Abraham Dishes On Character Development in Season 5
The Expanse has a large array of characters and storylines to follow, but they're executed well. Season 5 has seen a variety of characters growing and changing while faced with difficult circumstances, whether they be matters of the heart, or matters of political leadership. Co-author Daniel Abraham has much to say about how the characters have developed during the ongoing season. [Warning: spoilers ahead for Season 5 of The Expanse.]
The challenges facing Camina Drummer and Oksana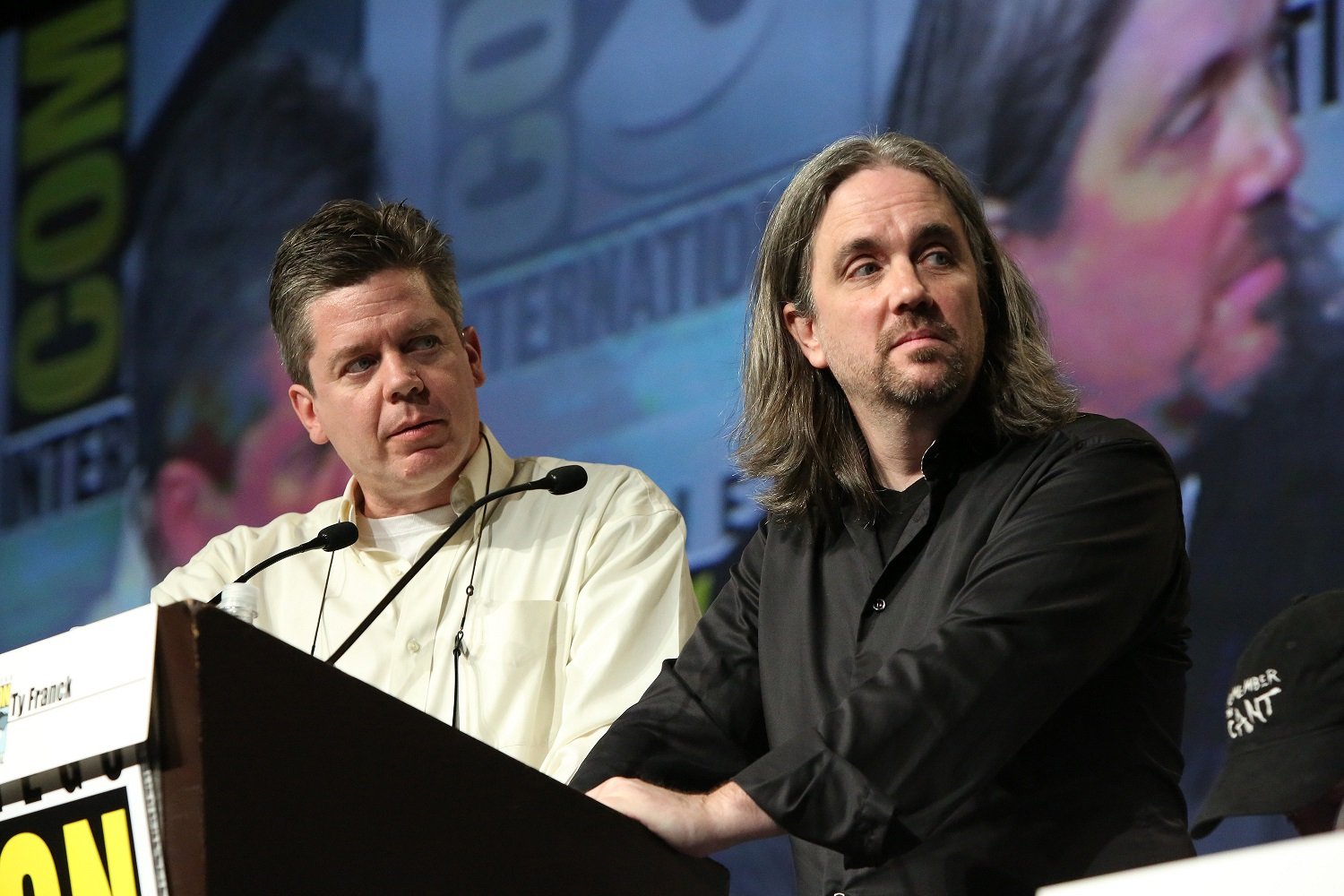 Camina Drummer may have had one of the most heart-wrenching and tragic plotlines of Seasons 4 and 5 of The Expanse. The Belter leader has lost one of her closest friends, Klaes Ashford, to a man she could have killed — Marco Inaros. 
She's found herself in the midst of a new, loving, polyamorous family aboard the Dewalt. And, for a moment, she found herself lost once more after being told Naomi Nagata may be dead. During this whole time, Drummer's lover, Oksana, has been a touchstone for her. 
"Yeah, Oksana's a wonderful character. I love that arc in the story. She's somebody who's basically apolitical; she's not somebody who had much of her identity tied up with the thing that she's going to do," Abraham told Screen Rant.
Oksana is more focused on making sure her family is safe, but Drummer has a major chip on her shoulder when it comes to Marco Inaros. 
"But Drummer, one of those people who she cares about the most, is someone who's very personally involved in all of these huge political machinations. Oksana wants to keep her family safe and her family together, and to weather the storms without losing anybody," he added.
'The Expanse' sees Naomi Nagata and Filip Inaros back together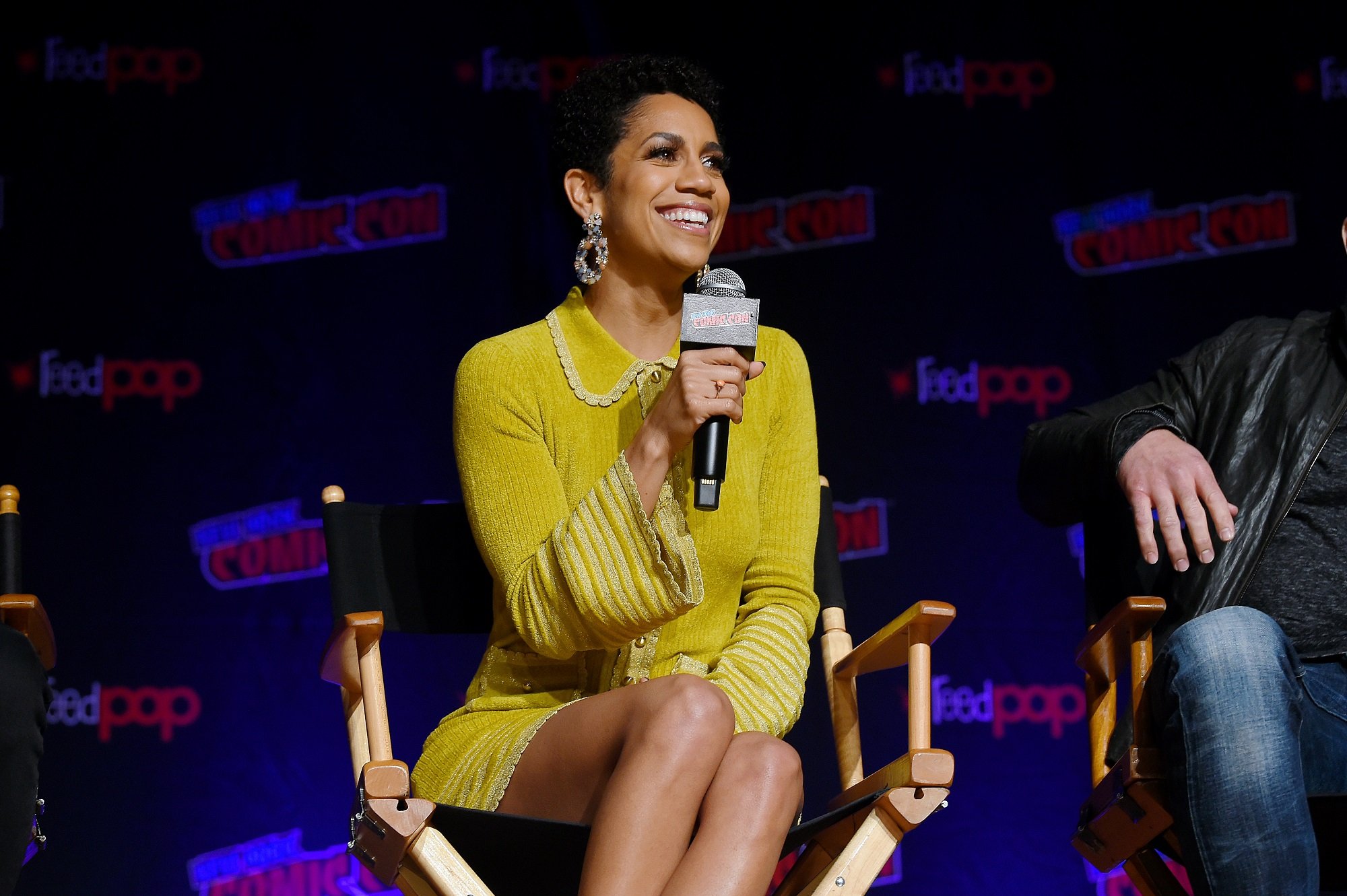 Naomi Nagata was faced with a situation that was perhaps even more challenging. After being kidnapped by her estranged, radicalized son, she struggled to try and talk him out of whatever hold Marco Inaros has over him. 
The Expanse lead recognizes that Marco is treating Filip Inaros much the same as she was treated. And because of Marco Inaros, Filip has already murdered millions in the name of The Belter cause. 
I think Naomi is processing a lot this whole season around Filip. There's this idealized version you get of somebody who you've left behind. You get this version of their life in your head, and it's hard then to actually encounter them and see the complexity, and to realize that the story has gone on without you," explained Abraham.
 I think, when Filip hit her, that was a turning point. When the violence actually comes out in a relationship, that changes the relationship, and I think Naomi is coming to terms with her relationship with Filip not ever being what she had hoped it would be," he added.
"[F]ilip is the one who's responsible for his own redemption. It's not going to be Marco on one shoulder and Naomi on the other whispering into his ear. Filip, like all of us at that age, is coming to a place where he's going to be responsible for his own moral growth."
Avasarala regains her leadership, Amos takes charge
Meanwhile, Amos was thrust into a position of leadership on Earth while escaping with Clarissa Mao following Marco Inaros' attack. 
"What I really love about Amos' relationship with Clarissa is the way that he's put himself in as a teacher, almost. He's the monster and murder and killer who kind of knows how to do that, not tactically, but philosophically. Now he's come to try to be for Clarissa something similar to what Lydia was for him," Abraham explained. 
Meanwhile, Avasarala lost her power, regained it in part when Paster took over, and then regained it in full after he was voted out. However, she's not the same leader she used to be. 
"She has returned to power after her time in the wilderness, and I think her philosophy of what governance is, of what peace is, and of what possibilities are for peace between factions between tribes and socioeconomic classes – all that has evolved. Tremendously," said Abraham.