'The Expanse': Cara Gee Explains Camina Drummer's Political Situation
Camina Drummer has had more time in the spotlight during Season 5 of The Expanse. We've watched her struggle with the grief left over from losing Klaes Ashford after deciding not to kill Marco Inaros. We've also seen her integrate herself into a new family aboard the Dewalt. However, everything changes after Marco Inaros' attack, and now Drummer is put in a spot where she wants to help her friends, but also protect her family.
Camina Drummer has found a new family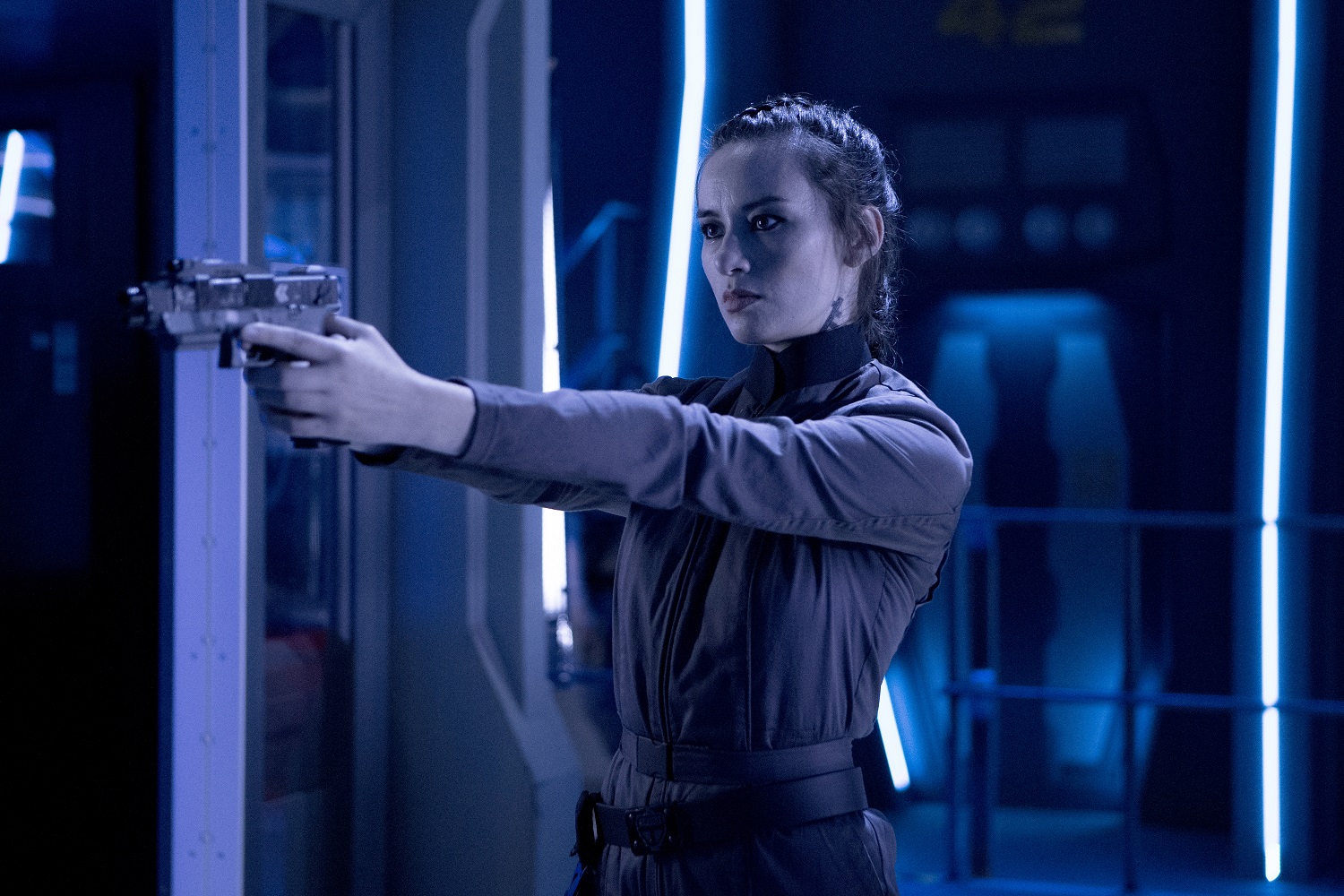 RELATED: 'The Expanse': How Bobbie Draper's Height Influenced Casting Frankie Adams
[Warning: Spoilers for Season 5 of The Expanse ahead.] The Expanse's Camina Drummer seemed to have finally found her place again after losing Klaes Ashford and struggling with the subsequent guilt and grief. She joined a polyamorous band abord the Dewalt, and began a new, piratical career.
There she found comfort and acceptance, especially with Oksana, who seemed to help Cara Gee's character keep her fiery temper in check. Cara Gee says she's happy to see this progression for Drummer, as well as a healthy and realistic portrayal of polyamory.
"I was so excited that we got to represent this polyamorous Belter family. I think that respectful representation of polyamory is nowhere to be seen in the television landscape, and I'm so proud that we did that. I think that for our queer fans to see Drummer finally get hers is so satisfying," she told Screen Rant.
"So, to finally see her – I wouldn't say happy under the circumstances of the show – but happy with the relationship, is really beautiful. The relationship between all of those polyamorous characters is so tender and vulnerable."
'The Expanse' character is stuck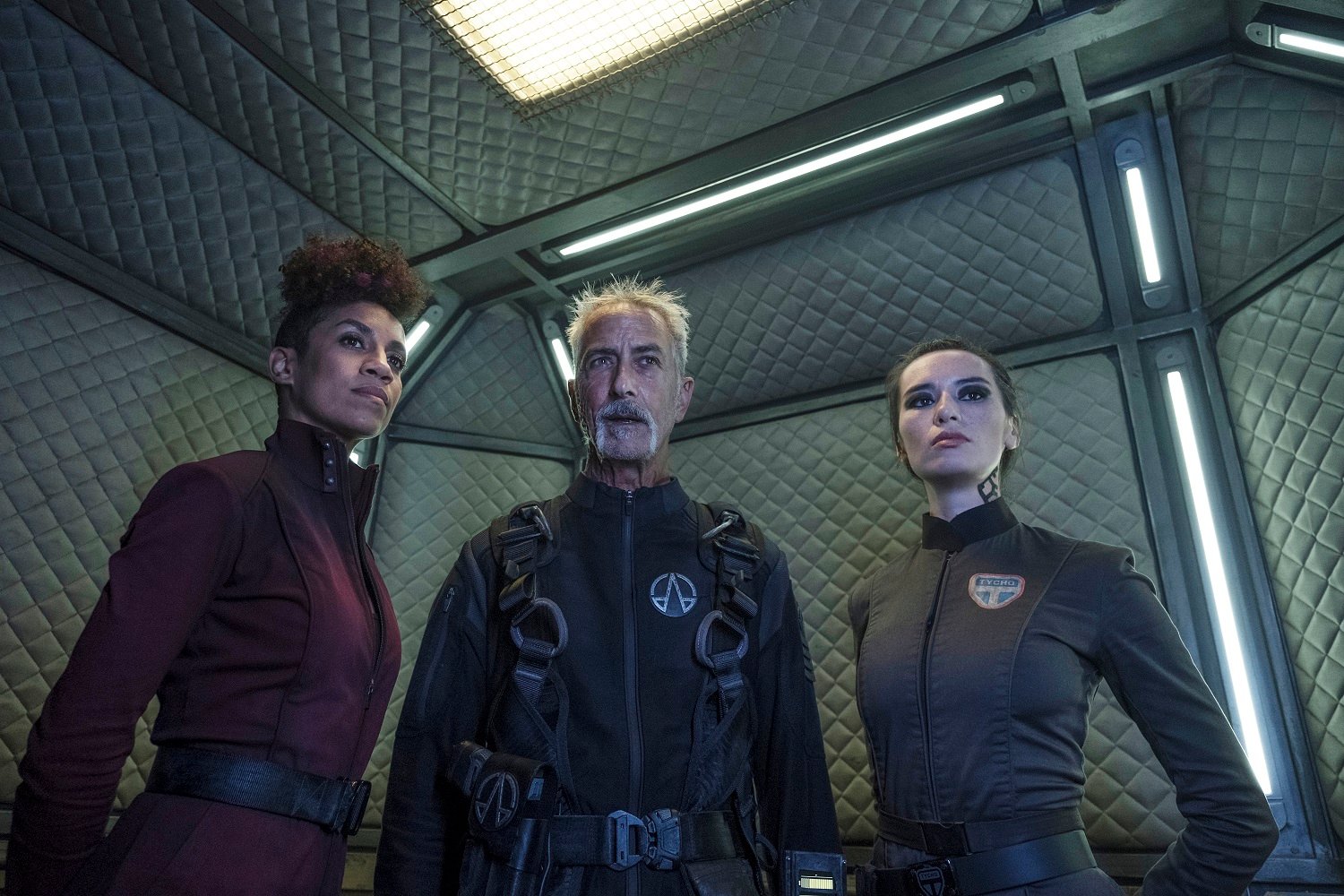 However, this newfound family has also put Camina Drummer in a difficult position. During Season 5 of The Expanse, Marco Inaros launches a deadly attack on Earth. He begins collecting Belter factions, adding their strength to his growing Free Navy.
In doing so, he essentially strongarms the Drummer faction into joining — to do otherwise would put the group in danger, something Camina Drummer and Oksana are not willing to risk. However, Drummer also can't stomach Inaros or his strategies, especially because he killed Klaes Ashford, and because of what he did to Naomi Nagata.
"I think that Drummer is at a point where, if she didn't have her family and didn't have her love, she would be dead. I think she feels dead inside, and the only thing that she is living for is to secure the safety of her family," Cara Gee told Screen Rant.
"It makes me queasy to even think of it, because she's like a shell of herself. Politically, she's just backed completely into a corner, and strategically, it's the worst-case scenario for her," she added.
Daniel Abraham says Oksana is apolitical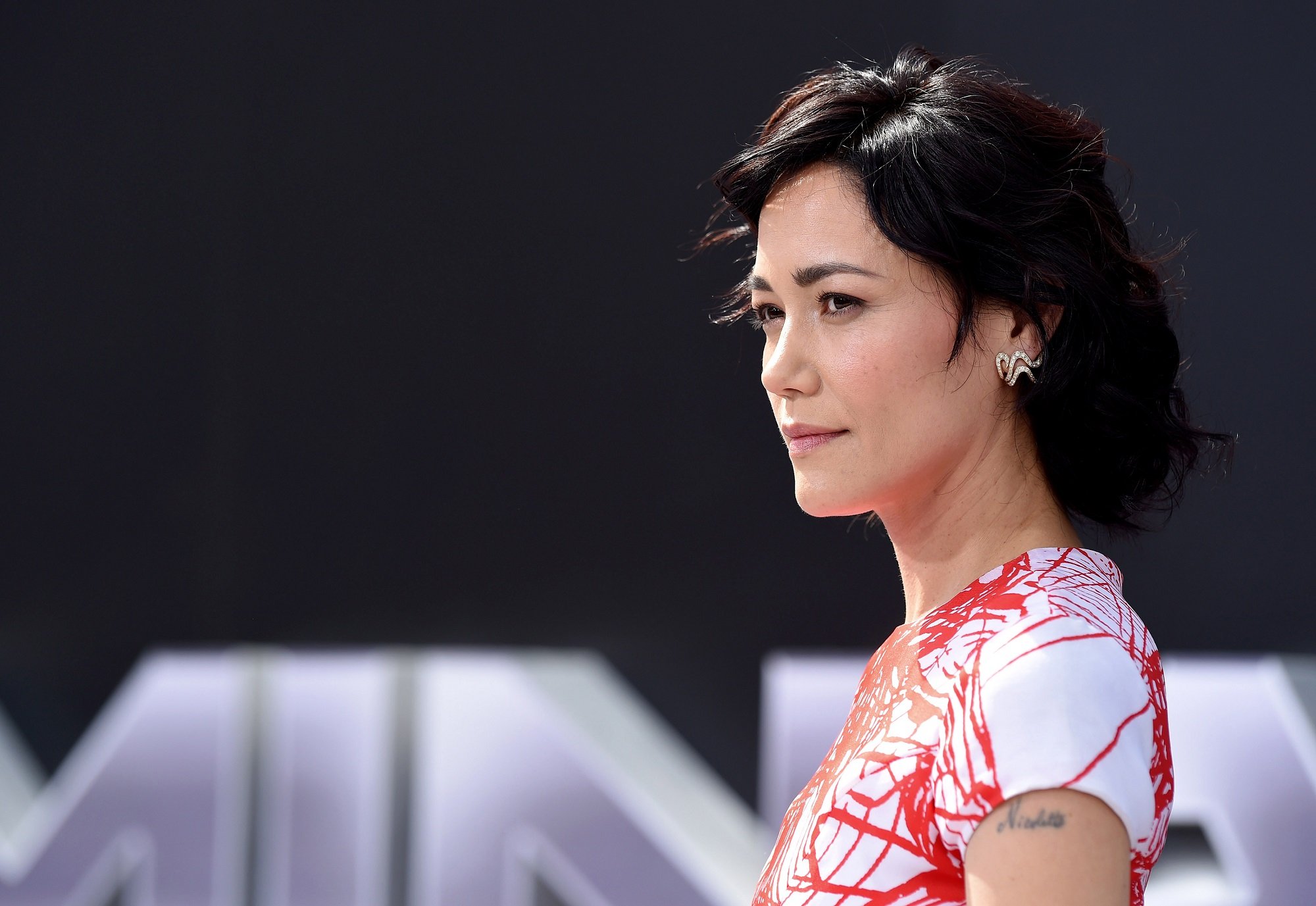 Camina Drummer is struggling with her desire to protect her polyamorous family, but also her commitment to her friends. Like Cara Gee mentioned, the character is placed in a worst-case scenario where it seems like she'll lose something no matter what choice she makes.
Co-author of The Expanse, Daniel Abraham, says the same is not true for Oksana. Oksana's only goal is to protect her family, and in that sense she is apolitical.
"Yeah, Oksana's a wonderful character. I love that arc in the story. She's somebody who's basically apolitical; she's not somebody who had much of her identity tied up with the thing that she's going to do," Abraham told Screen Rant.
"But Drummer, one of those people who she cares about the most, is someone who's very personally involved in all of these huge political machinations. Oksana wants to keep her family safe and her family together, and to weather the storms without losing anybody," he explained.