'The Expanse': Keon Alexander, AKA Marco Inaros, Trolls Castmates' Social Media Posts
Season 5 of The Expanse saw plenty of conflict between key characters — especially Naomi Nagata, Marco Inaros, and Filip Inaros. Fans were introduced to more of Keon Alexander's Marco Inaros, and it rapidly became clear that Alexander is the right man for the role. He's managed to turn Inaros into a brooding, terrifying manipulator and strategist. And while Inaros may be hated by Nagata on-screen, Keon Alexander and the rest of the crew are actually thick as thieves in real life. So much so that Alexander gets a kick out of regularly leaving goofy puns and trolly comments on his castmates social media posts.
Jasai Chase-Owens loves working with Keon Alexander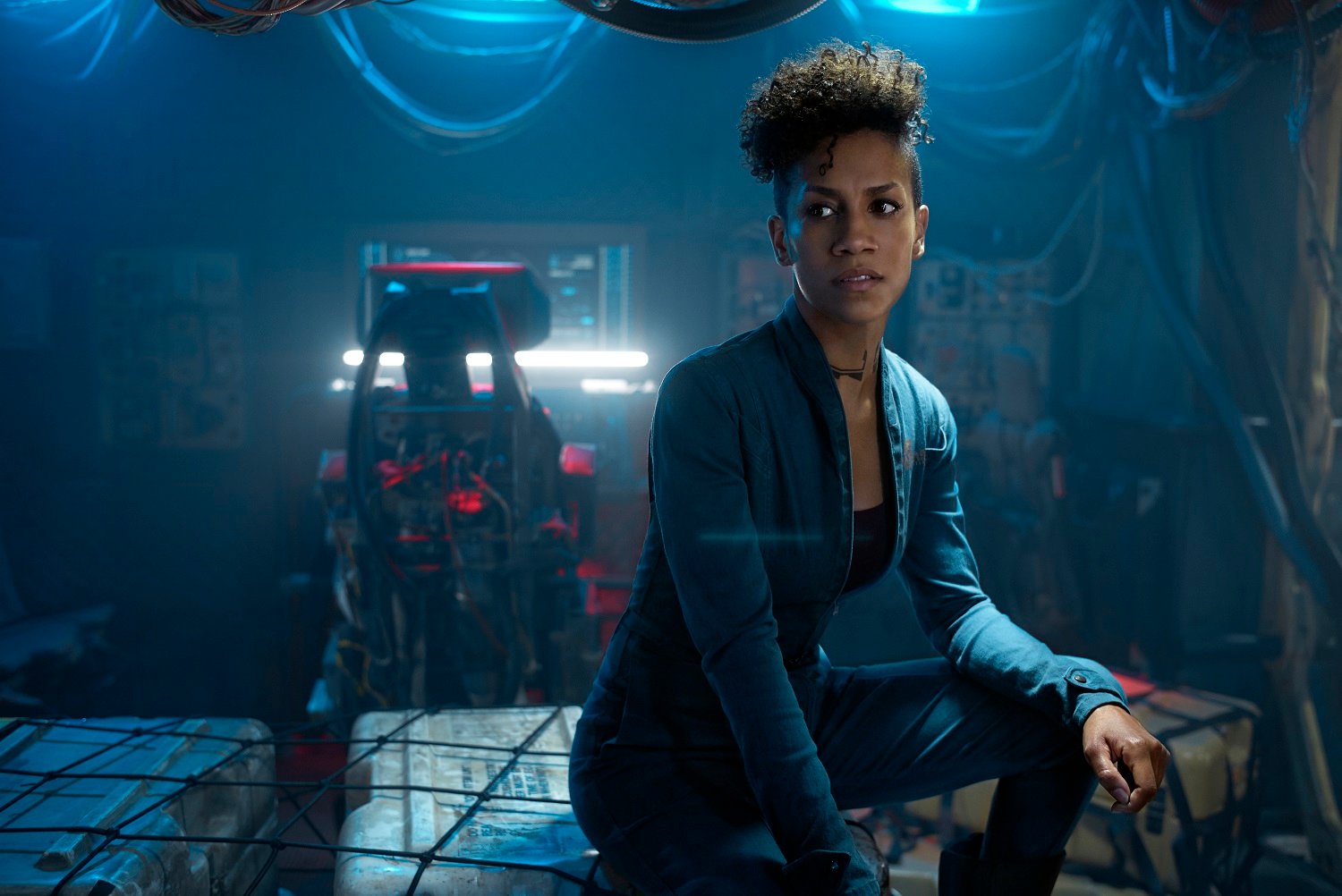 Keon Alexander and Dominique Tipper have been working together with Jasai Chase-Owens, who plays their on-screen son, Filip Inaros. Season 5 is the first time fans have had a chance to delve deeper into Chase-Owens' and his role, as well as his relationship with Naomi Nagata and Marco Inaros. 
Jasai Chase-Owens himself says that working with Tipper and Alexander has been a treat. From the get-go, he was able to envision the two as his parents on the show. 
"It's been nothing short of a blast. I mean, what a wonderful world to walk into. This world, originally created by [novel writers] Ty [Franck] and Dan [Abraham], and then the way it's been translated to TV with [showrunner] Naren [Shankar] and our entire team, cast and crew. It's been such a wonderful experience," he told CBR.
"From the moment I met Dom in the final stages of my audition, we just clicked. There was just something where it was like, 'Yeah, you're my mom.' I left the audition being like, 'That is my mother,'" he said of Tipper. 
"And with Keon, I met him, I think, my first day of shooting, and again, it was the same thing. It was, 'Oh, yeah, this could be my dad.' And they're such wonderful actors and giving actors as well. We really talk about our scenes with one another and we're almost always on the same page," he added. 
Keon Alexander loves to comment on 'The Expanse' posts
Keon Alexander's own affection for his castmates is apparent as well. Alexander frequently makes witty or teasing remarks on The Expanse actors' social media posts. 
For example, Frankie Adams posted a photo of herself at a con, excitedly chatting with some fans. She captioned it, "My face when I'm talking to Expanse fans."
Keon Alexander commented, "A) Why did you cut me out of this photo? B) I'm not exactly a 'fan' but ok." Naturally Instagram loved it. 
Alexander struck again when Dominique Tipper posted a photo of herself hanging out with Olunike Adeliyi, who plays the intimidating Karal on The Expanse. 
"HAPPY NEW YEAR from me and @olunikeadeliyi aka Karal. … Screen foes make the best of friends ;) SO MUCH HAPPENS IN Ep 5….. how was it for you? Talk to me," Tipper captioned the photo in part. 
"Does that make us the BESTEST of friends!? BBFFs for lyfe," joked Alexander, who often appears in short Instagram clips with Tipper. 
'The Expanse' star left a thoughtful message for Dominique Tipper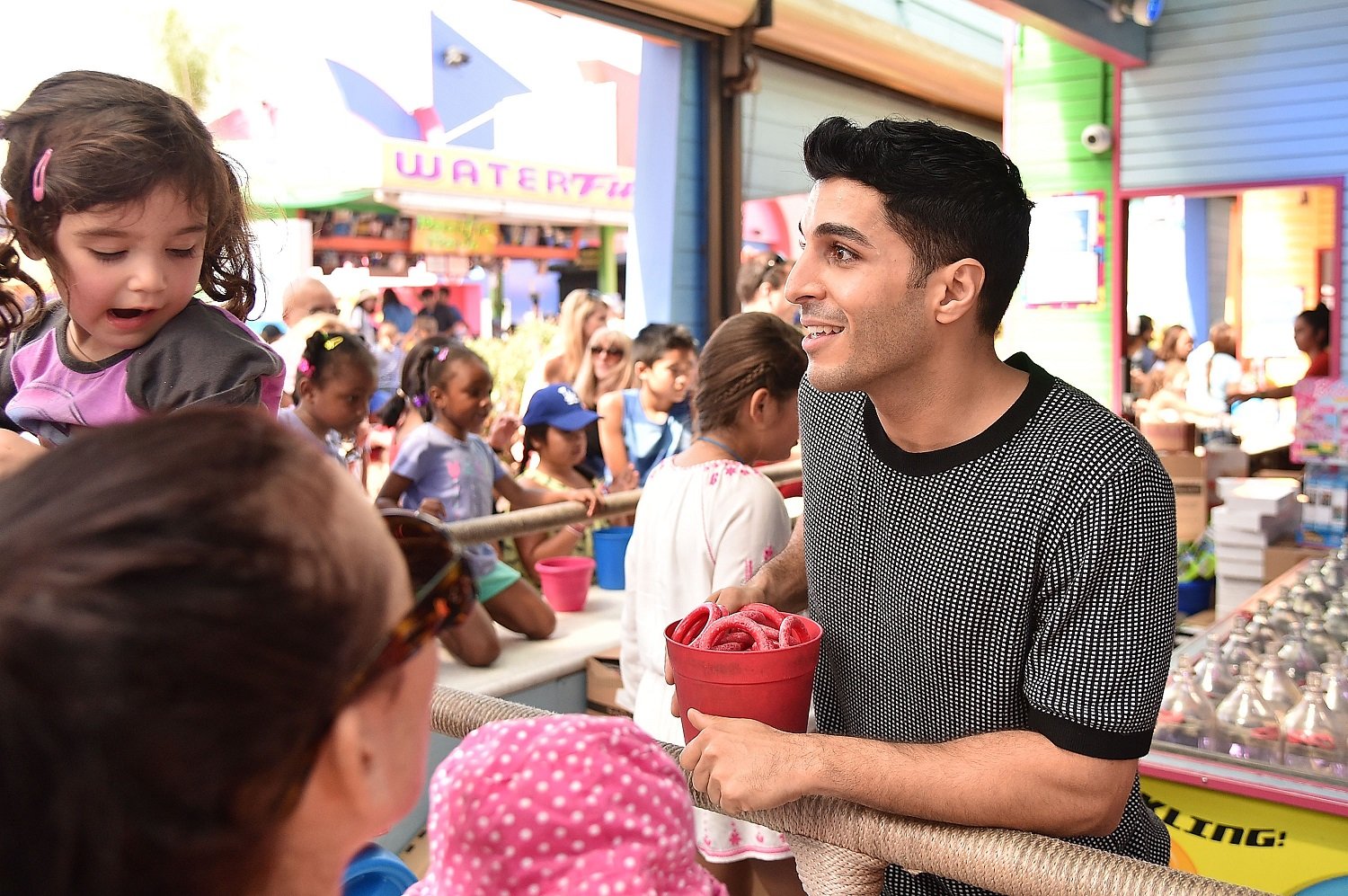 Although Keon Alexander seems to get a huge kick out of goofing around on his pals' social media posts, The Expanse star also made a thoughtful post about Dominique Tipper and their on-screen relationship. 
He shared two photos of Naomi Nagata and Marco Inaros — one from their happy time together, and a second of the two facing off with palpable tension between them. 
"I've felt honored to work with an artist such as @misstipper who lives so fully and offers her whole heart," he wrote. He went on to say that his hope is that their dysfunctional on-screen relationship would help others.
"My hope is that their hurts and heartaches, if anything, reveal something within you and that, in time, one day it can heal," he added.