'The Expanse' Season 6: Wes Chatham Teases Future Project, Some Fans Hold Out Hope
The Expanse Season 6 is coming to Amazon Prime Video on December 10, 2021. Sadly, it's also the hit sci-fi show's final season. Showrunner Naren Shankar has previously said the show has a natural ending baked into Season 6 but left the future open to interpretation. Meanwhile, fans have hopes that The Expanse could continue deeper into the book series by moving toward a film adaptation. 
Fans hope 'The Expanse' continues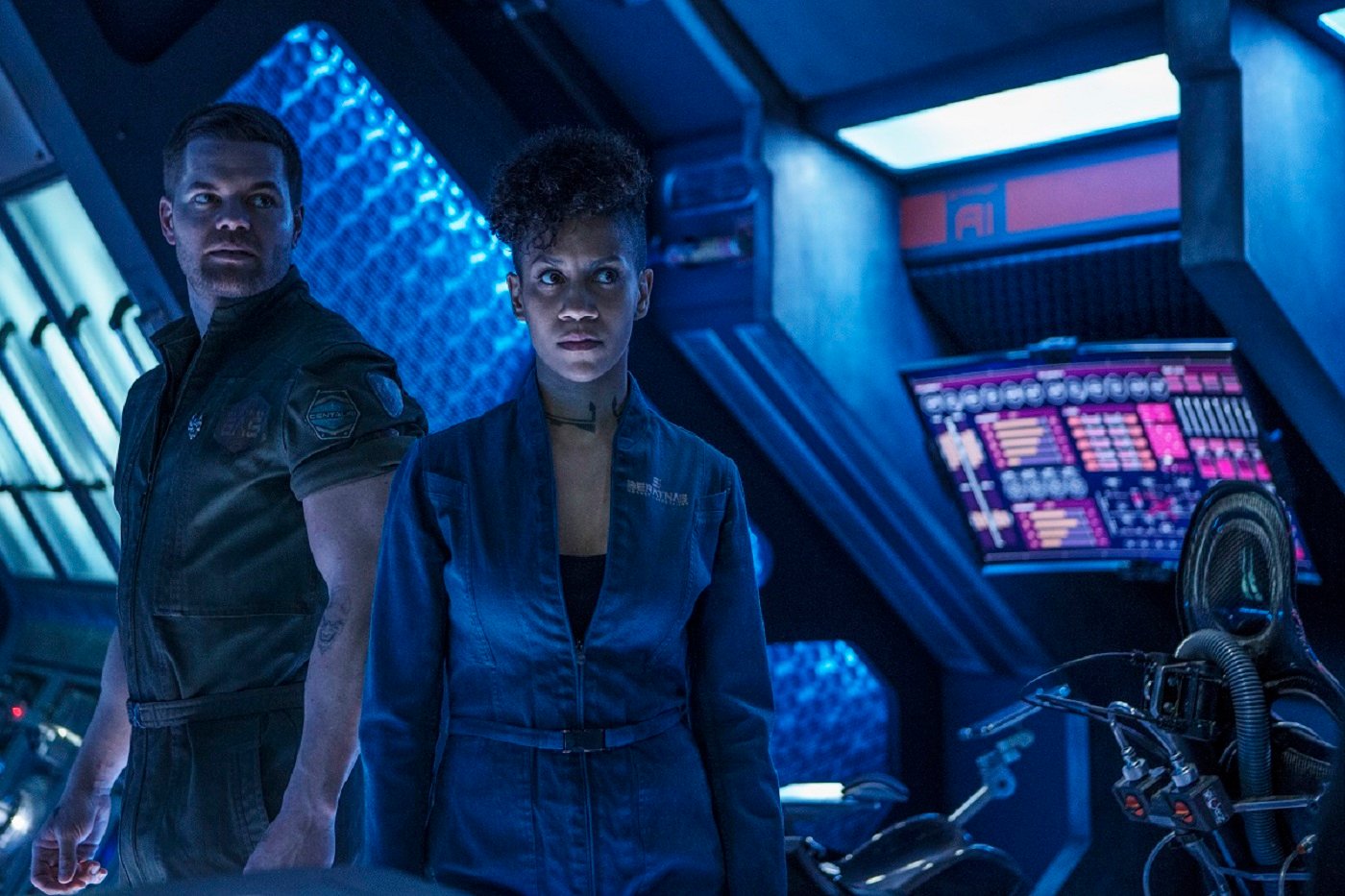 The Expanse showrunners have been clear that Season 6 is the final one on Amazon Prime Video. However, The Expanse has faced cancelation in the past. When it was taken off of SyFy, fans rallied for the show, and their support convinced Amazon to pick it up. That being said, Season 6 isn't a cancelation — rather, it's meant to be an ending.
That being said, Naren Shankar has said that there is a clear ending in sight when it comes to Season 6. 
"Look, there's a natural ending at the end of book 6, that both closes this chapter of the show and the big story, but it also leaves the door open for more to come later," Naren Shankar told Entertainment Weekly. 
Additionally, "Babylon's Ashes," which roughly translates to Season 6 of the show, isn't the final book in the series. These two facts, coupled with some story threads, have fans thinking there's hope for the future — possibly even a film continuation. 
"[A]nyone else have the slightest hope that they are just keeping the final 3 books adaptations under wraps, and they are gonna come back in a [couple of] years with the conclusion all planned out?" speculated one Reddit user on r/TheExpanse.
On a different thread, one user suggested that the Laconia storyline advancing suggests that the show could have a future. They felt that including these story hooks without wrapping them up would be a letdown. 
"I am open to the idea that movies or some kind of hiatus + finale miniseries or something might be getting negotiated right now, but if this is really absolutely The End and we get no more [The Expanse] content then that'll be a pretty big failure," they wrote.
Despite some fans' optimistic outlooks, others felt that the show was ending for sure and that whatever contract they might have with Amazon, as well as actors pursuing other jobs, might mean the end of The Expanse for good.
Wes Chatham teases future project
It's well known that Wes Chatham, who plays Amos Burton on The Expanse, is a huge fan of the show and the novels. Chatham has seemed to drop hints occasionally that there is something in the works for The Expanse in the future but has not made any concrete statements — if there is anything happening Chatham probably can't talk about it directly anyway. 
"I'll start with this — I'm extremely thankful, I can't believe we made it this far. … But in saying that, this show has accomplished a lot of remarkable things about — there was a moment we didn't know we were going forward and then Amazon came in and saved the day," said Wes Chatham during an interview with Collider. He went on to tease that there is something else on the horizon.
"I uh…I'm being very careful but all I'm saying is, who knows what's gonna happen after Season 6," teased Chatham, looking mischievous. 
"And I'll say this — the fans will not be disappointed, and this is a place of celebration. This isn't sad and so, that's all I'll say about it."
'The Expanse' Season 6 teases big conflict
The Expanse Season 6 picks right back up in the midst of the conflict between the MCRN/UN alliance and the OPA's Free Navy. Marco Inaros continues to push Filip Inaros further into his own shadow, and the crew of the Rocinante is busy fighting to put a stop to it. During all of this, the protomolecule is being experimented on and researched on Laconia by Cortázar and Duerte.
"The sixth and final season of The Expanse picks up with the solar system at war, as Marco Inaros and his Free Navy continue to launch devastating asteroid attacks on Earth and Mars," Amazon wrote of the season. 
"As the tensions of war and shared loss threaten to pull the crew of the Rocinante apart, Chrisjen Avasarala makes a bold move and sends former Martian Marine Bobbie Draper on a secret mission that could turn the tide of the conflict. Meanwhile, in the Belt, Drummer and what's left of her family are on the run after betraying Marco. And on a distant planet beyond the Rings, a new power begins to rise."
The Expanse Season 6 will be a shorter season, clocking in at six episodes long, and will premiere on Amazon Prime Video on December 10, 2021.