'The Expanse': Shohreh Aghdashloo Says She Loves and Respects Avasarala
[Warning: spoilers for Season 5 of The Expanse ahead.] Chrisjen Avasarala has rapidly become one of The Expanse fan-favorites. Avasarala, played by Shohreh Aghdashloo, is a powerful woman, all action with no time for nonsense. However, recent character development has changed how Avasarala wields that power — something that both Shohreh Aghdashloo and The Expanse co-writer Daniel Abraham are happy to see. Though Avasarala may be back heading up the UN, she's a different leader than she used to be, and Aghdashloo says she loves and respects her character for her behavior.  
The latest in Avasarala's world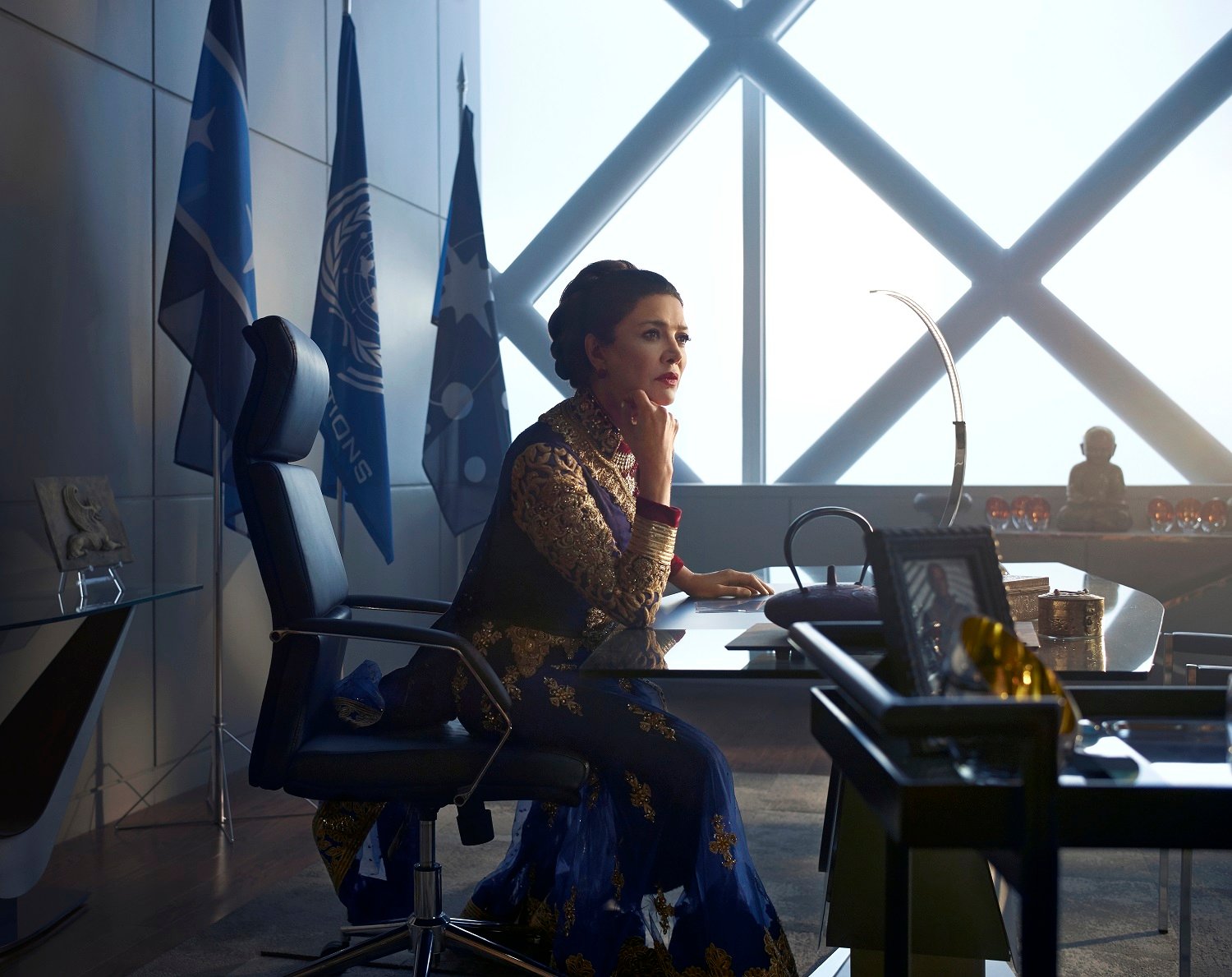 After Marco Inaros launched his attack on Earth, everything changed for The Expanse's Chrisjen Avasarala. Shohreh Aghdashloo's character was previously the Secretary-General of the UN, but later lost her position to Nancy Gao. 
When Inaros attacked Earth, Gao and many others perished, including Avasarala's husband, Arjun. The new power vacuum led to David Paster's elevation to acting Secretary-General. Paster, egged on Admiral Felix Delgado, launched a violent counterstrike against the Belters at Pallas.
Belter civilians were killed in the attack. Avasarala was quick to point out the questionable morality of Paster's decision. She made it clear that killing civilians left them looking just as bad as Inaros, and only helped to radicalize the belt. 
Avasarala then informed Paster and the rest of the cabinet that she had no interest in serving under a leader who attacked civilians this way. She left the room, followed by several others. Paster was later removed in a no-confidence vote, and Avasarala was reinstated as Secretary-General.  
'The Expanse' co-author says she's grown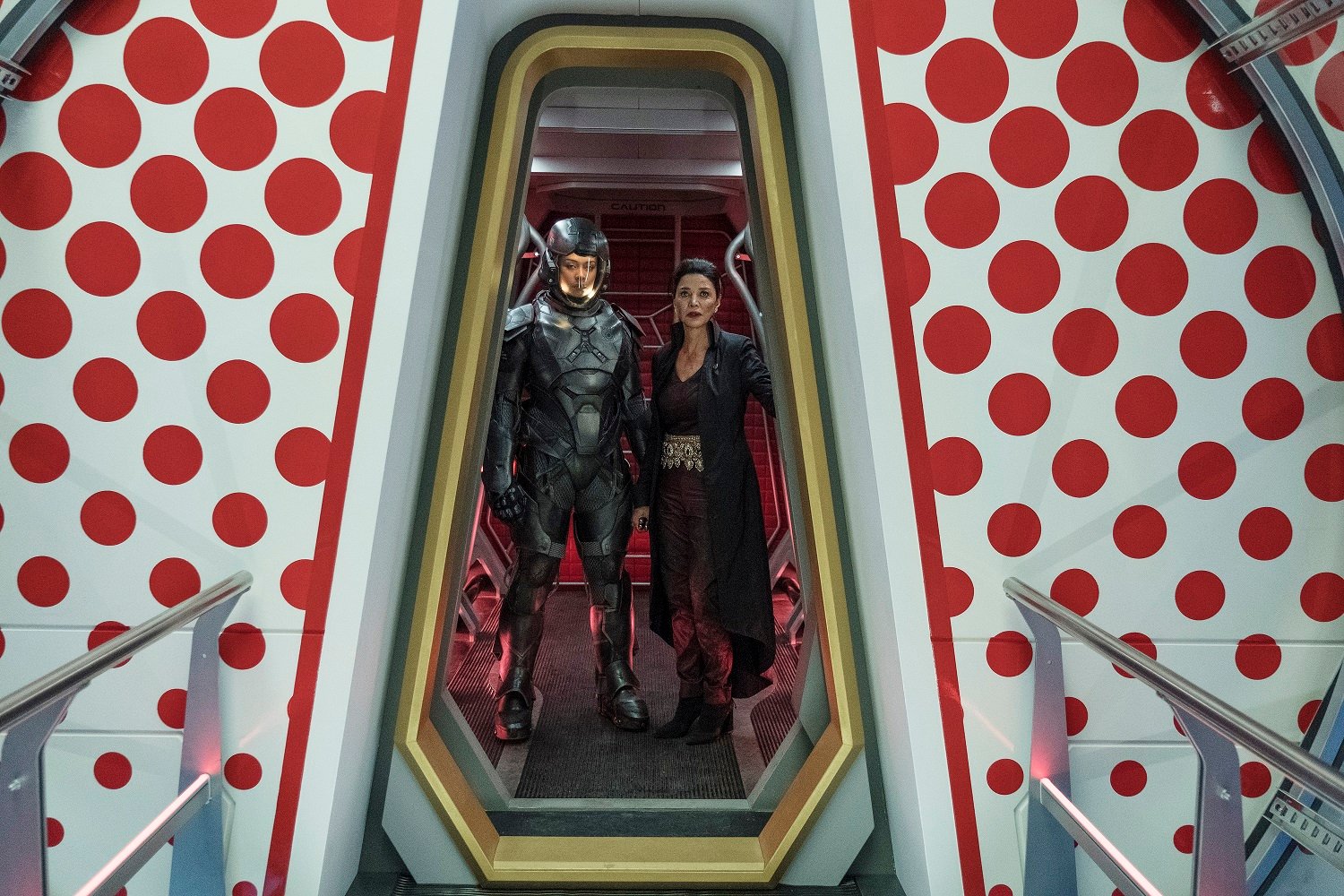 According to Daniel Abraham, co-author of The Expanse alongside Ty Franck, Chrisjen Avasarala has changed markedly over the last five seasons. 
"If you look at who she was when we first met her, she was torturing a Belter. Avasarala from the first couple of seasons was about 'Earth must come first,'" Abraham told Screen Rant. 
"It was all about a sense of factionalism and tribalism and watching out for her own. She never loses that loyalty to her home and to her people, but as she progresses, she's starting to see how that philosophy of hers from the first season is bearing just terrible fruit."
Abraham says that we can expect a different type of governance now that Shohreh Aghdashloo's character is back in a position of power. 
"She has returned to power after her time in the wilderness, and I think her philosophy of what governance is, of what peace is, and of what possibilities are for peace between factions between tribes and socioeconomic classes – all that has evolved, tremendously."
'The Expanse' star Shohreh Aghdashloo says she loves Avasarala
Shohreh Aghdashloo herself says that playing Chrisjen Avasarala has been a treat. In fact, she goes so far as to say that she loves and respects her character in The Expanse for her behavior and principles. 
"And this is what I adore and love and respect about Avasarala — although she is not in agreement with the new secretary, she does not believe in what he's about to do…. She tells him to his face, 'I do not agree with you, this is not right,'" said Aghdashloo on Twitter.  

"And the next moment, when some of these people decide to go against Secretary Paster, she disagrees. She says, 'This is treason.' So this tells me that she always separates herself form her duty. And, no matter what, whether she likes the person or not, her duty dictates to her, not to accept this coup." 
"This is what I love about Avasarala. She's pretty clear about what she wants from her job, from her life, or from everything else," she added.