'The Expanse' Star Frankie Adams Announces 'Teine Sā,' Short Tales for Pacific Women
The Expanse fans love Frankie Adams. The New Zealand-Samoan actress is best known for her portrayal of Bobbie Draper, former Martian Gunnery Sergeant turned personal assistant to the inimitable Avasarala. She quickly became a fan-favorite for her powerful performances and kick-butt action scenes. Now, The Expanse star has announced a new project, Teine Sā, a series of short tales focusing on modern problems facing Pacific women — problems that may have solutions rooted in the gods of the past.
'The Expanse': Frankie Adams says Bobbie Draper is 'quite human'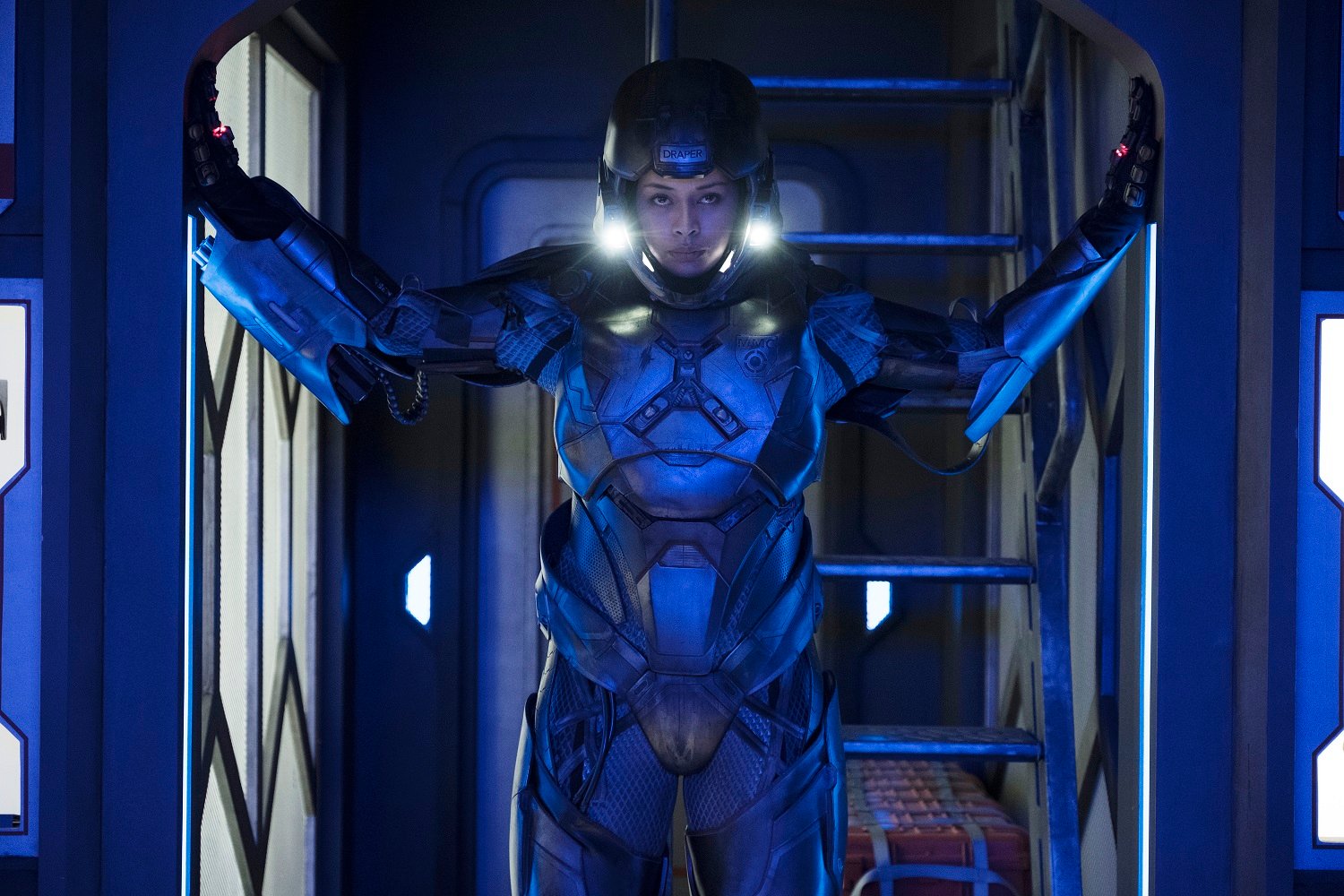 RELATED: 'The Expanse': Keon Alexander, AKA Marco Inaros, Trolls Castmates' Social Media Posts
The Expanse is nothing short of dramatic — characters are frequently faced with challenging ethical choices, or dealt difficult emotional blows. Frankie Adams' Bobbie Draper is no exception to this.
Season 4 of The Expanse saw Draper working with some less-than-savory people to keep her family safe. Eventually, she realizes she's contributing to a black market ring on Mars, and struggles with the fact that she's doing something illegal and potentially harmful.
"I think we've all probably said there's things we're never going to do, and have [laughs], so I found that quite human of her," Frankie Adams told Comics Beat. Bobbie Draper had previously been a character that walks a very ethical line, and sticks with it. Season 4 saw some big changes.
"I think initially it was to protect her nephew, and her core value has always been that way…but you start to see that she's kind of enjoying that she has purpose again and camaraderie with this very unlikely group," she explained.
"I think that has always been a challenge for her…she's still searching for her identity [in Season 4], even more so I think than ever. That sort of stuff really challenges her integrity, and I think that's why for so long she was struggling with it."
'The Expanse': Keeping Bobbie Draper Polynesian was important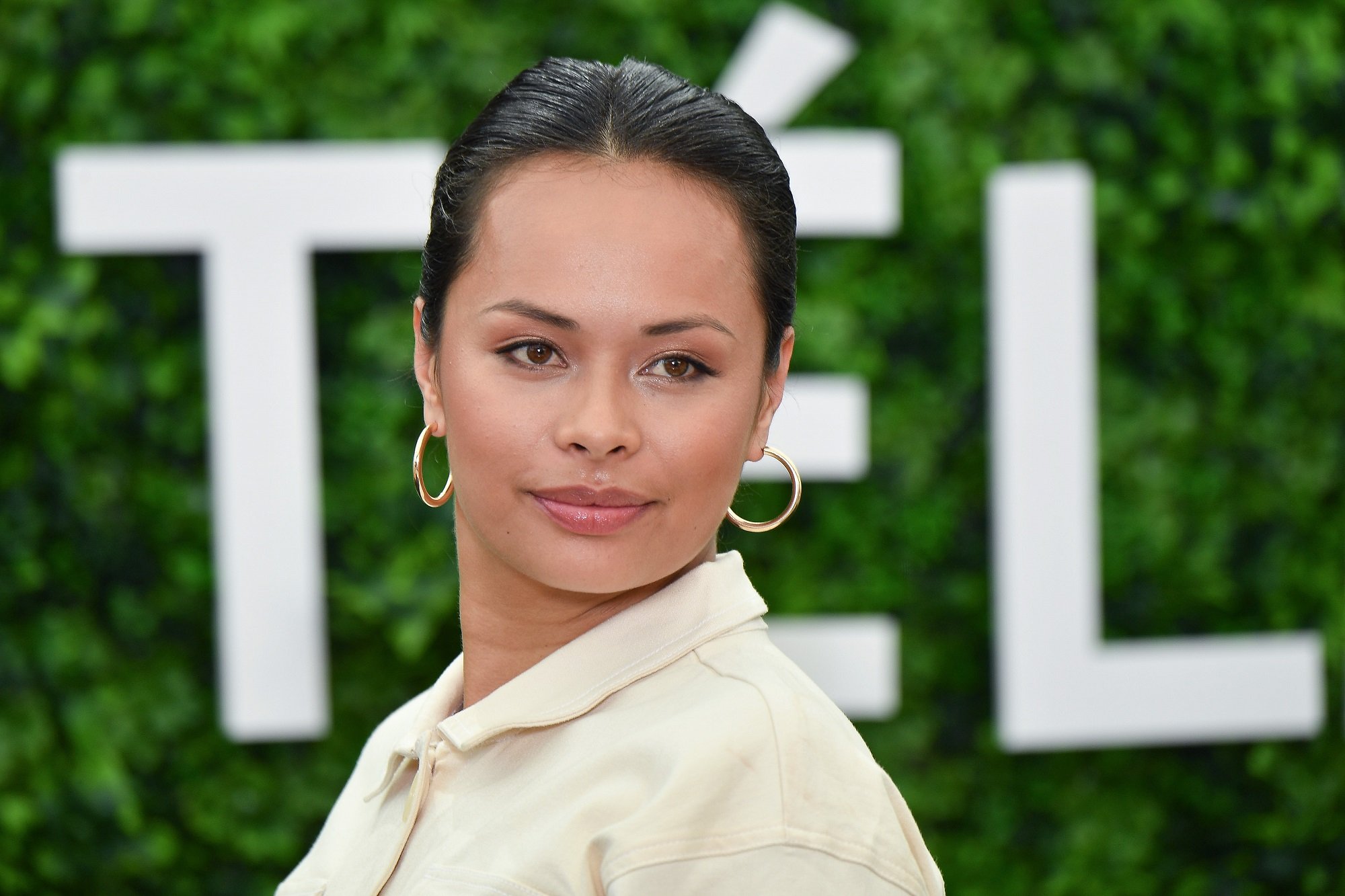 The Expanse Season 5 saw Bobbie Draper uncovering the true perpetrators behind the black market, and their connection to Marco Inaros. Frankie Adams performance throughout the arc earned her many diehard fans, reaffirming the casting directors' choice to bring her on as Bobbie Draper.
The Expanse casting directors worked with Ty Franck and Daniel Abraham to make sure they cast someone who fit the description of Bobbie Draper — tall, strong, and Polynesian. They wanted to maintain the integrity of their character, and when they stumbled upon Frankie Adams, they knew she was perfect.
Frankie Adams not only embraces her Samoan heritage, but also had years of boxing training under her belt. Executive producer Mark Fergus said that Ty Franck new Adams was the right choice as soon as they saw her tape.
"It was a huge thrill for us that one of the guys who invented her character just saw right into her eyes and knew it was her almost immediately," he told IndieWire.
Adams was thrilled to land the role, especially because it was a chance to play a character who shares her heritage. Plus, it's always important for an adaptation to refrain from whitewashing roles, and The Expanse made the right choice in this regard.
Frankie Adams announces Teine Sā, her mother is suitably proud
Frankie Adams' talent doesn't stop at The Expanse and Bobbie Draper. The star recently announced a new project, Teine Sā. The show will be a series of shorts focusing on modern problems facing Polynesian women, and how lessons learned from atua — the gods and spirits of the Polynesia peoples — can help guide them.
Adams uploaded a promo photo for Teine Sā to Instagram, adding a caption describing her mother's reaction to the shot.
"I sent this promo shot for Teine Sā to my mum and she said, 'Wow AMAZING, you are so beautiful my dear daughter, I'm sooooo proud of you, you always achieve your goal, my [tears] of happiness, you know your identity and your aiga," wrote Adams.
Teine Sā will be airing this week on The Coconet network.