'The Eyes of Tammy Faye': Jessica Chastain Says It Was 'Super Scary' Preparing for Her Big-Screen Singing Debut
Tammy Faye Messner (formerly Bakker) is a fascinating figure, and for that reason she's been the subject of many media explorations — and now, she's getting a biopic. The Eyes of Tammy Faye is being released in September 2021, and though it is based on a documentary of the same name, it's taking a much more dramatic look at the life of Tammy Faye, played by Jessica Chastain. One aspect that makes this film unique is that it's going to explore Tammy Faye's musical works as well, with Chastain doing her own singing. While Chastain has musical skills, Tammy Faye's unique voice and the experience of singing for a biopic meant that Chastain was a bit nervous about the experience. What led her to sing for this film?
Jessica Chastain has a lot of musical experience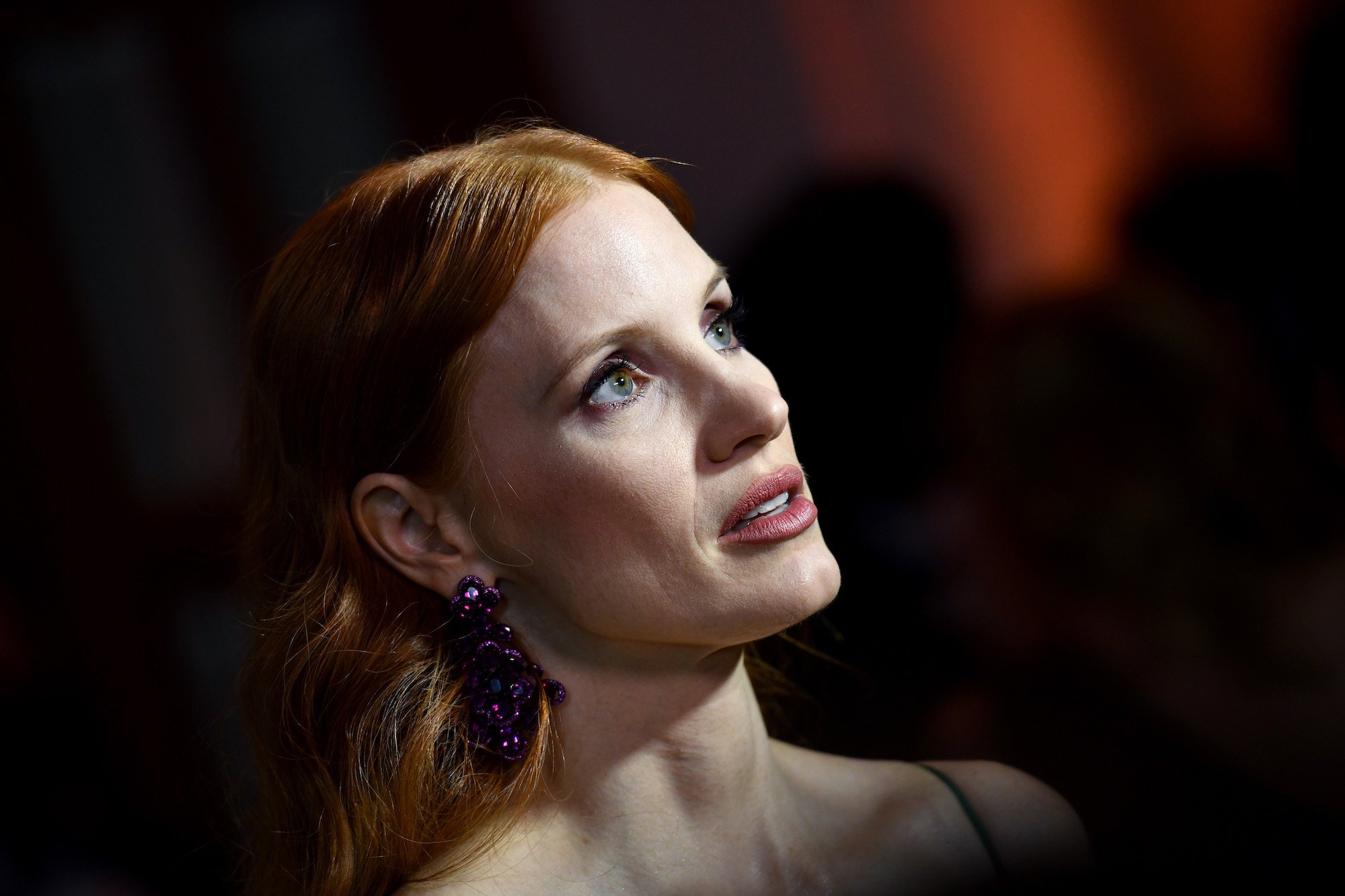 Jessica Chastain is mostly known for being an actress, though she's also a skilled singer. Chastain was trained at Juilliard, and while she focused on acting, the curriculum gave her practice in singing as well. She even performed on Broadway, though most of her performances were in traditional plays without significant musical aspects. In fact, The Eyes of Tammy Faye will be her first major performance featuring singing. Though Chastain is a seasoned professional by now, there always is a sense of anxiety in doing something new, so it's entirely natural that Chastain would feel anxiety about the role.
Chastain worked with a major producer
The Eyes of Tammy Faye has some big names, on and off the screen. The producer for the film's music is David Cobb, whose style you might recognize from A Star Is Born. According to Variety, Jessica Chastain sings seven gospel songs in the film, and though she had expert assistance in putting together the music, it was still "super scary." And though her voice might sound a bit strange in the song she sings in the trailer ("Jesus Keeps Taking Me Higher and Higher"), it's almost dead-on to how Tammy Faye herself sang the song, which is more impressive than a straight rendition of the song. Because it's Chastain's first time singing in a film, this makes it even more impressive that she was able to so fully embody the woman she's portraying.
Jessica Chastain also produced the film
This film is especially important to Chastain, as it's somewhat of a passion project. Tammy Faye has been the subject of documentaries before — the film that the biopic takes its name from is a documentary narrated by RuPaul, who hosted Tammy Faye on his show, demonstrating the evangelical woman's unique support for the LGBT+ community.  According to Chastain, that documentary inspired her:
I re-watched the documentary when it was on TV and I was like, 'Why hasn't anyone done a movie about her?' So, I bought the rights for, I think it was like $5,000 [when] I didn't have a production company or anything and then worked forever to try to get it to happen and now it's happening.
This was in 2012, but her work over the years meant that it took some time for the film to finally get made. This is a big deal for Chastain — and for queer fans of Tammy Faye, for those who grew up with her, and for everyone else fascinated by this one-of-a-kind woman and her incredible life story. The film should be released on September 17, 2021, and additionally features Andrew Garfield as Jim Bakker and Vincent D'Onofrio as Jerry Falwell.