'The Eyes of Tammy Faye': Jessica Chastain Wanted to Show the Unseen Side of Tammy Faye
After its world premiere at the Toronto International Film Festival, the movie The Eyes of Tammy Faye also had its premiere in New York City recently. Directed by Michael Showalter, the movie stars Jessica Chastain and Andrew Garfield as popular 80s televangelists Jim and Tammy Faye Bakker.
After the premiere, in an interview with The Late Show host Stephen Colbert, Chastain — who is also a producer on the movie — revealed why she wanted to make a movie on the life of Faye, who even at her peak was the source of many jokes in popular media.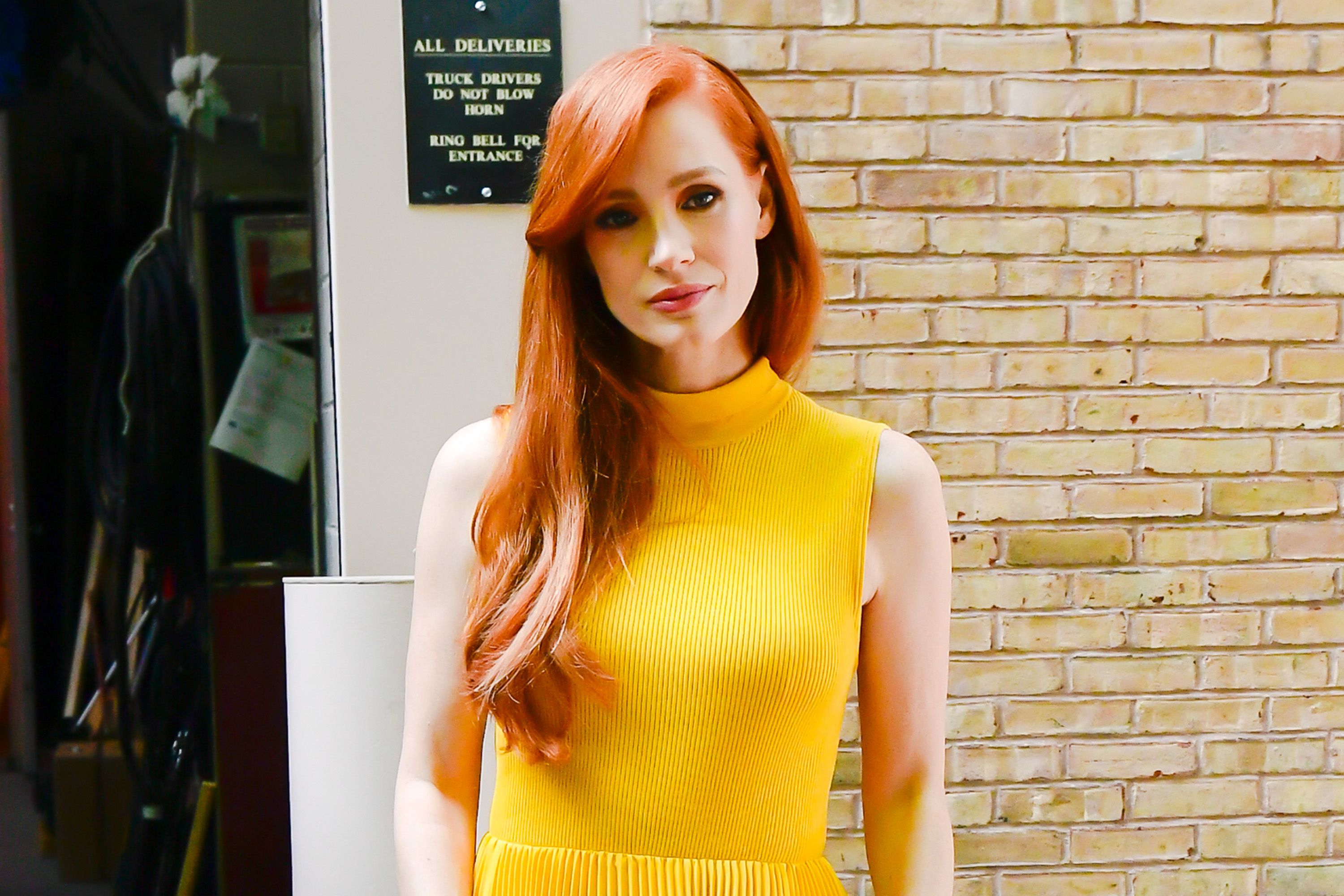 Who was Tammy Faye?
Jim Bakker and Faye were a married couple who took the path of religious preaching together. The couple had a show called The PTL Club and a Christian theme park in the 80s.
Faye, in particular, was known for her peculiar voice and singing along with her over-the-top makeup and heavily done eyes. While a television preacher, her beliefs were quite different from many other televangelists and religious preachers of the time.
But her reputation took a hit when her husband was caught in multiple scandals. First, a sexual misconduct accusation and then a financial fraud charge landed Jim Bakker in jail. The couple got divorced in 1992.
Faye continued her work and got remarried. She died of colon cancer in 2007.
Chastain wanted to celebrate Tammy Faye for her work that isn't talked about
Chastain bought the rights to a documentary on Faye and spent 10 years developing it into a movie. She remembered seeing Faye in tabloids and in comedies for her overtly emotional television persona while growing up in the 80s.
"She was a televangelist and very emotional and she's fodder for comedy," Chastain said.
When Chastain was on tour for her 2013 movie Zero Dark Thirty, she came across the documentary The Eyes of Tammy Faye that presented her with information she never knew about Faye. It also looked at Faye independent of what her husband, Bakker did.
"Her[Faye] husband was charged and convicted of crimes and she never was," Chastain said. "Yet, she was still vilified by the media. So I wanted to go back and celebrate her for the things that she did and said rather than vilify her for how much makeup she wore — which is what the history was."
Tammy Faye had an accepting view of the LGBTQ community
Chastain wanted to do justice to the "larger than life" and humorous personality that Faye was. More importantly, she wanted to shine a light on Faye's work that often went unacknowledged, like her acceptance of the LGBTQ community.
"In 1985, the AIDS epidemic was killing communities of people, destroying families and she really wrapped her arms around the LGBTQ audience right at the time when conservative evangelicals were turning their backs on them. The government wouldn't even talk about AIDS," Chastain said.
At that time, Chastain said, Tammy Faye interviewed an openly gay minister who suffered from AIDS and asked her viewers to be accepting and loving of the gay community. The minister, Steve Pieters, whom Faye interviewed was also in attendance at the movie's premiere in New York City. So was Faye's son Jay Bakker.
Chastain said Faye's "radical" views and an unapologetic view that went against powerful men in her community made her "awesome."
The Eyes of Tammy Faye releases on Sep. 17.
RELATED: Jessica Chastain Admits 'Permanent Damage' Filming 'The Eyes of Tammy Faye'