'The Facts of Life': How Long Did the Show Last?
The Facts of Life is a quintessential 80s sitcom - broad comedy with plenty of punchlines along with some hilarious characters.
The Facts of Life is a quintessential 80s sitcom – broad comedy with plenty of punchlines along with some hilarious characters.
While the TV show is no longer on the air, it was on NBC for a long time before ending its run. But just how long did it last? Let's take a closer look at how many seasons the show ran for on NBC, and why it was able to be on the air as long as it was. 
'The Facts of Life' was a spinoff of another popular series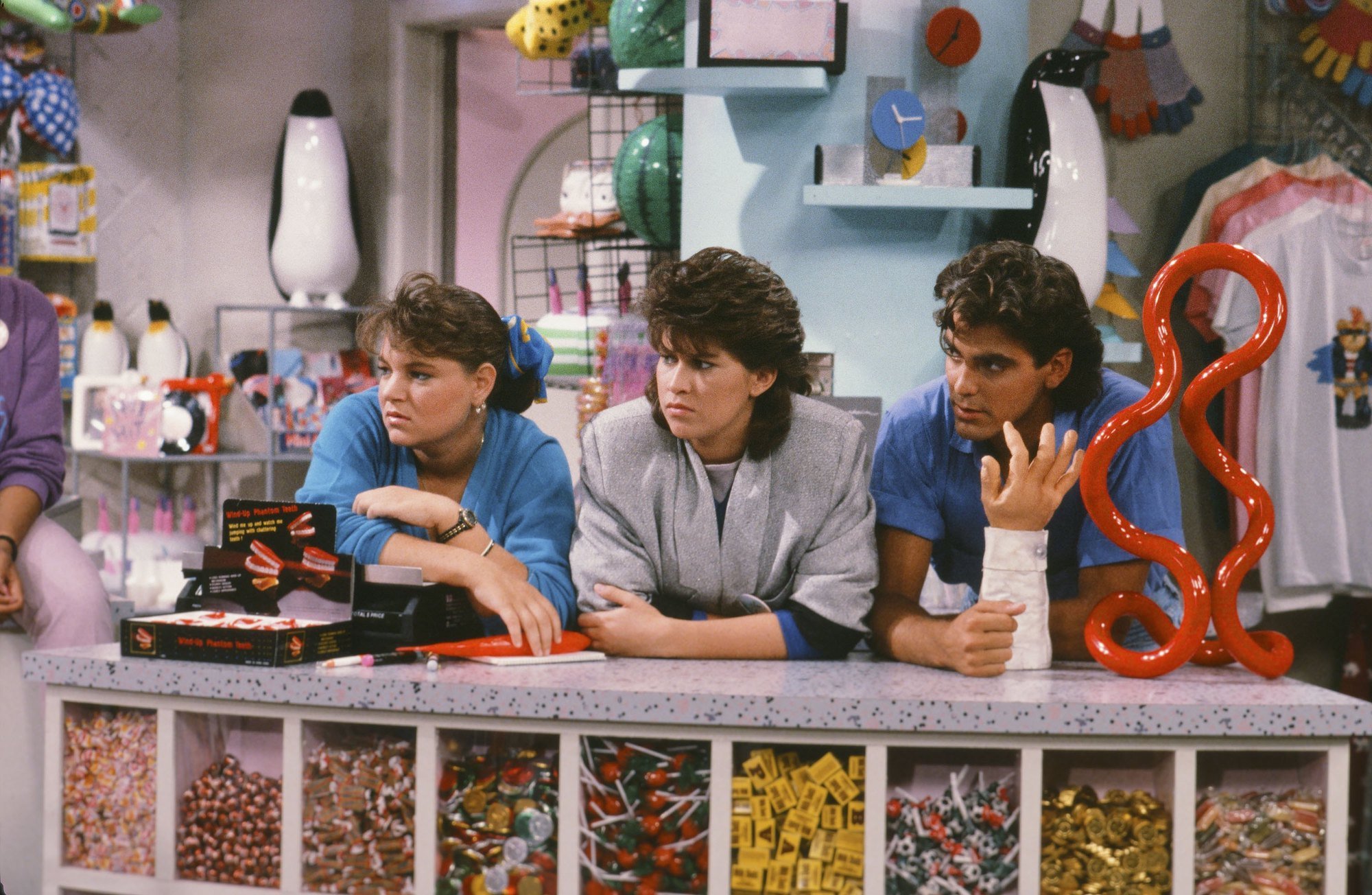 According to IMDB, The Facts of Life had a successful precursor show it spun off from: the comedy Diff'rent Strokes. The Gary Coleman comedy featured Charlotte Rae as Ms. Garrett, the Drummonds' maid.
The Facts of Life revolved around Ms. Garrett's time working at a boarding school responsible for watching over a number of young women who attended the school. Along with Rae, other cast members included Kim Fields, Lisa Whelchel, and Mindy Cohn. 
The show went through a few format changes throughout the years, always attempting to keep the characters and storylines fresh. It seemed to work, as the show's popularity never wavered. NBC had a bona fide hit on its hands, and that was evident when you look at the show's ratings. 
'The Facts of Life' always drew solid ratings
It's difficult to gauge how successful a TV show is. In this day and age, many niche shows don't draw a big audience but are successful because they have a small but intensely loyal following. With a fractured entertainment experience available to most viewers, there have never been more viewing options. That means many shows won't get great Nielsen ratings, but they may be considered a success anyway.  
That wasn't the case when The Facts of Life was on the air. Viewers had limited options, so the standards for success were much simpler. If a show got good ratings, it stayed on the air. If it faltered, it was likely canceled. One look at this show's ratings shows consistency. According to a TelevisionHits.com summary of the show's annual Nielsen ratings, the program ranked among the top 40 sitcoms in eight straight seasons.
They may not seem remarkable when you consider it never finished in the top ten or even the top twenty. But it was able to establish a consistent audience that stayed with the show throughout its run. That was enough to keep it on the air longer than the vast majority of sitcoms. 
But just exactly how long was the show on the air? 
How many seasons was 'The Facts of Life' on television? 
One solid metric for judging a show's success is how many seasons it lasts on the air. Some shows are built for a shorter run, while others go on too long. But it's the rare show that can last just under a decade and still get solid ratings.
The Facts of Life was able to do just that. According to Mental Floss, The Facts of Life lasted nine seasons overall, with 201 episodes. That made it the longest-running sitcom in NBC history at the time. What's even more amazing is that it had a longer run than its predecessor, Diff'rent Strokes. 
To put this historic run in perspective, Seinfeld, widely regarded as the most successful sitcom in TV history, also lasted nine seasons but with fewer episodes.
The Facts of Life no longer holds the record for longest-running NBC sitcom – it has been eclipsed by Frasier, Friends, and Cheers since holding the title. But that doesn't make its previously held record any less impressive. In any era of TV, being on the air for nine seasons shows you have staying power.