'The Facts of Life': Mindy Cohn's Role Was Created Just For Her
The Facts of Life is one of the quintessential 1980s TV shows. It was a spin-off of the wildly popular Diff'rent Strokes.
The Facts of Life is one of the quintessential 1980s TV shows. A spin-off of the wildly popular Diff'rent Strokes, this series focused on the lives of young women as they came into adulthood under the guidance of Mrs. Garrett.
It was a different type of sitcom that was not afraid to draw from reality. In the case of Mindy Cohn, this reality led her to the show in a way that was both natural and accurate to the character she played. 
Mindy Cohn on 'The Facts of Life'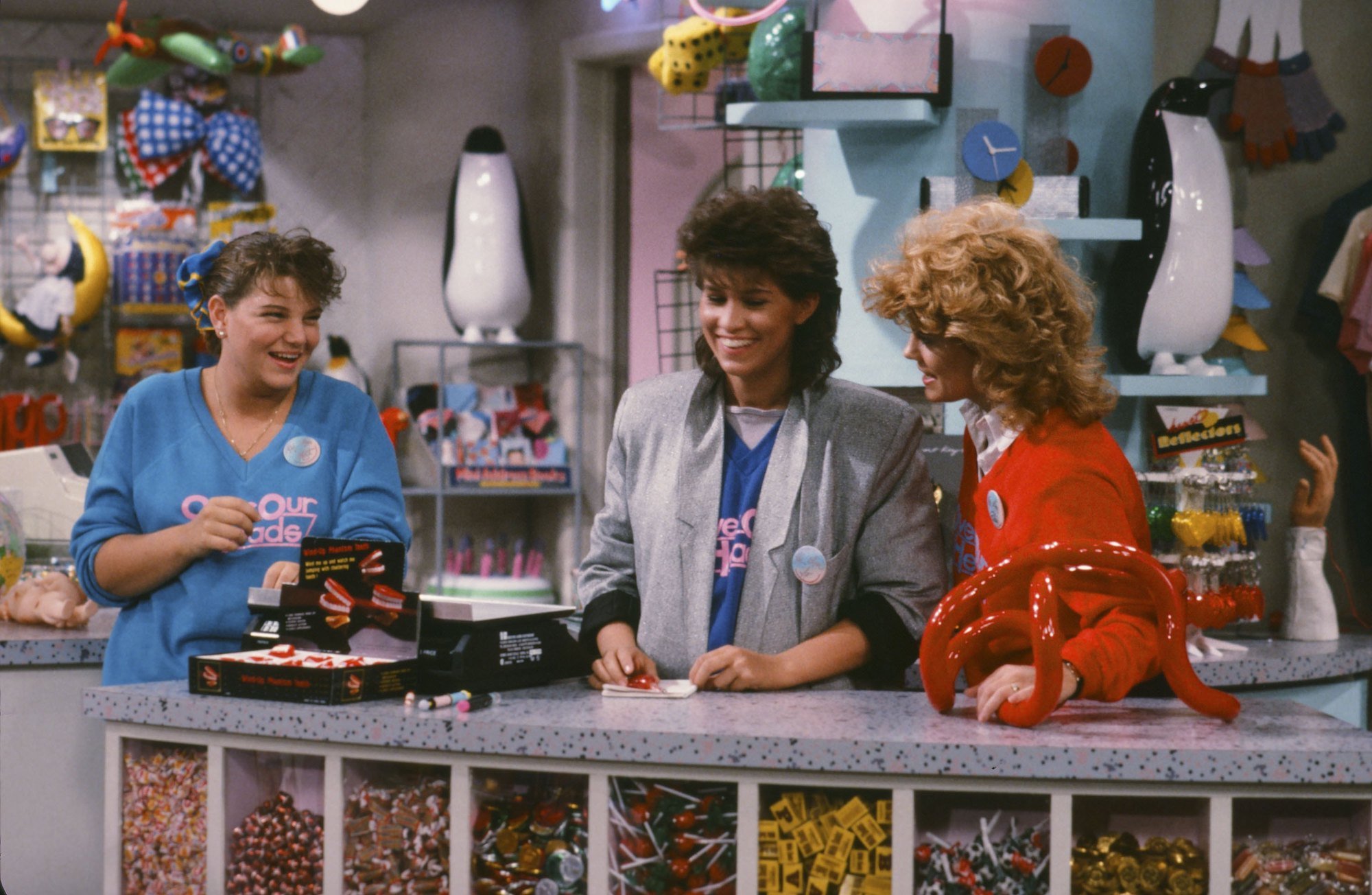 According to a 2013 article for The Huffington Post that Cohn penned, the headmaster at her girls' school came into her class. He asked if any of the girls were interested in speaking to some television executives about their experiences at the all-girls school.
Cohn was curious, and little did she know that this brief interview with television producers would shape the rest of her life. 
"Mr. Reynolds calls me into his office. It seemed that Charlotte Rae had fallen madly in love with me, in part because I reminded her of her best childhood friend Natalie — and I was irrepressible, charming, and hilarious. So she asked the producers to create a part for me in the show. Honestly, the whole thing seemed so fantastic I didn't know what to think."
However, once she got to the office, she realized that this wasn't just a small interview for an obscure television show. Charlotte Rae, who played Mrs. Garrett on Diff'rent Strokes, looked for some real-life influence for her upcoming spin-off series. With her were television pioneer Norman Lear and several other memorable television executives. 
Rae was so smitten by Cohn's natural charm and charisma that she asked the producers to cast her in a show as a character called Natalie, a former friend whom Cohn reminded her of. Cohn got the part, and a long career was accidentally born. 
Cohn's rise to fame
Before Cohn knew it, she was a television star. The Facts of Life was never a ratings smash, but it developed a loyal audience thanks to its female-driven plots bolstered by a talented chorus of talent. While it was spun-off of another important series in its own right, Facts quickly distanced itself as its creation. 
Cohn's Natalie was the bubbly, sometimes naive friend of the group. Growing up in Mrs. Garrett's house alongside other lost and forgotten young ladies, The Facts of Life did not shy away from covering taboo subjects like sex and relationships despite its family-friendly premise. While the show was conceived as Edna Garrett's story, it quickly became an ensemble piece. 
According to IMDBb, the series was on the air for nine seasons, with a later arc featuring a young actor named George Clooney as he helped the young women open a store connected to the Garrett household. While Cohn was never a big on-camera success story after Facts, she maintains a steady roster of memorable voicework and television roles to this day.
After 'The Facts of Life'
Cohn's fame story is not one of excess and self-destruction. While she experienced a roller coaster of sentiments, emotions, and pain, she stayed out of the type of negative headlines that often dominate the lives of child stars growing up. While Cohn has a steady stream of on-camera work, her most notable roles in recent years are behind a microphone. 
Cohn has voiced Velma, the popular Scooby-Doo character, for over a decade. She never married or had kids and has publicly spoken about how her work impacts people, helping her feel like something bigger. It hasn't been an easy ride, however. In 2017, as ABC reported,  the actress revealed that she'd developed breast cancer several years earlier. Despite this, she maintains a constant workflow to this day. 
There's no one path to Hollywood. Cohn's story helps put this into perspective. She did not enter that audience thinking that it would end with an acting gig, but chance worked in her favor, and she's benefited from it ever since.