'The Falcon and the Winter Soldier': Anthony Mackie Says Sebastian Stan 'Knows Nothing' About Him
The Falcon and the Winter Soldier brings Anthony Mackie and Sebastian Stan back together as the superhero team of Sam Wilson and Bucky Barnes. The actors worked together on multiple Marvel projects. But in a recent interview, Mackie teased Stan, and claimed his co-star knows nothing about him.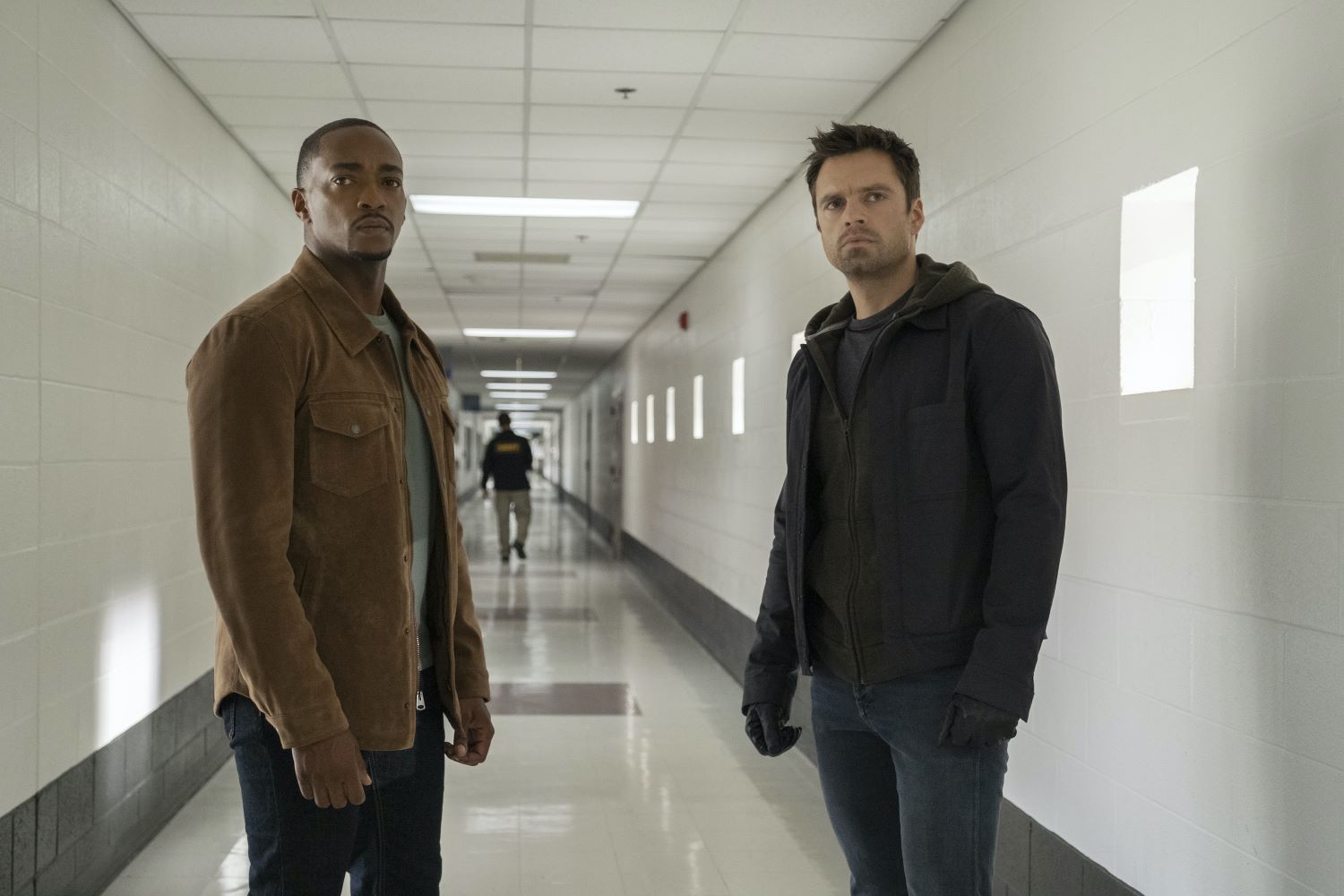 Anthony Mackie and Sebastian Stan have been working together since 2014
In the Marvel Cinematic Universe, Stan plays Steve Rogers' (Chris Evans) best friend, Bucky Barnes, aka the WInter Soldier. And Mackie portrays Cap's new bestie, Sam Wilson, aka the Falcon.
The actors first appeared together in 2014, in Captain America: The Winter Soldier. They then teamed up again for Captain America: Civil War in 2016, Avengers: Infinity War in 2018, and Avengers: Endgame in 2019.  
Mackie and Stan started working on The Falcon and the Winter Soldier in November 2019. And after a brief pandemic-related pause in production, the two wrapped filming in late 2020.
'The Falcon and the Winter Soldier' stars are complete opposites
Mackie and Stan are both talented actors that play Marvel superheroes on screen. But it seems that's the only thing the Falcon and the Winter Soldier stars have in common. According to Mackie, the two are complete opposites, especially when it comes to their approach to life and work.
"Sebastian — we couldn't be further away from the type of people we are," Mackie told Fatherly. "We're polar opposites and because of that, we get along extremely well. Sebastian is smart, he's cerebral. My job every day is to get him out of his head. He's always thinking. Our relationship is great. I'm spontaneous. He wants to slow down and think."
Anthony Mackie jokes that Sebastian Stan knows nothing about him
After working together all these years, Mackie and Stan have established a great bromance. The Falcon and the Winter Soldier stars often tease each other in interviews. And in a recent chat with ET Canada, Mackie joked with Stan, and claimed he knew nothing about him. 
"Sebastian knows nothing about me," he said. 
"It's an evolving relationship like all of the best great hollywood marriages," Stan replied with a laugh. "Two people constantly evolving."
Mackie then suggested that Stan doesn't know what his favorite sandwich is. And he called out his co-star for not coming to visit him in New Orleans. 
"He won't come to New Orleans so he wouldn't know that it's a shrimp po' boy dressed with extra pickles and hot sauce," Mackie joked.
"I just know that Anthony drinks his protein shakes with whole milk, all right?" Stan responded. "And he's playing those real man drinks. And if it ain't bourbon on a Friday night then…"
"It ain't working," Mackie laughed, finishing Stan's sentence.
Stan may not know what Mackie's favorite sandwich is. But the two clearly share a close bond and friendship. Fans can see them together on The Falcon and the Winter Soldier, which airs Fridays on Disney+.