'The Falcon and the Winter Soldier' Star Anthony Mackie Reveals the Reason Why Sam Wilson Is So Against John Walker Becoming Captain America
The Falcon and the Winter Soldier has been one of the most popular shows on TV as of late. The Marvel spinoff, set immediately after the events of Avengers: Endgame, features Anthony Mackie and Sebastian Stan reprising their roles as the Falcon and the Winter Soldier, two military veterans who are trying to find their way in the world.
Although Mackie and Stan are familiar faces in The Falcon and the Winter Soldier, several new actors were added to the show's cast. One of them was Wyatt Russell, who plays John Walker, a ruthless soldier chosen to become the next Captain America.
Mackie's character, Sam Wilson, doesn't particularly like the idea of John Walker becoming the new Captain America, and Mackie recently discussed why Sam Wilson is so against it.
Anthony Mackie says John Walker lacks the humanity to be Captain America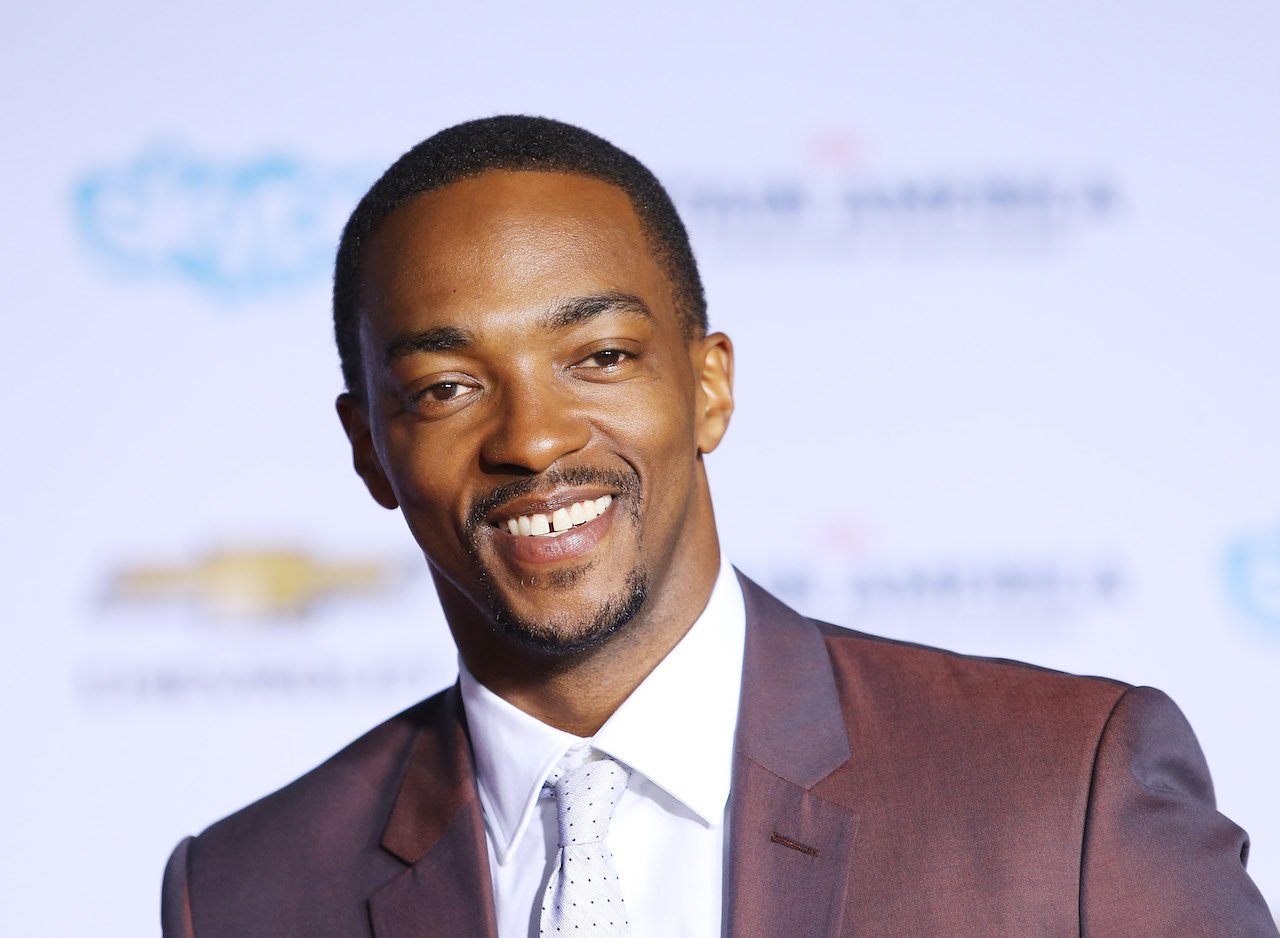 Mackie talked about Sam Wilson's relationship with John Walker during a recent interview with ESPN. 
"The reason I'm so anti John becoming Captain America is because he doesn't have that same humanity, that same dignity prowess, as Steve," Mackie said. 
According to Mackie, Sam Wilson's resistance toward John Walker isn't personal. It's because he feels John Walker isn't properly equipped for the job. 
"It's not that I don't like him, or I think that he's bad or an awful human being; he's just put in the wrong job," Mackie said. "So when that moment happens and Sam sees that… 'Cause there's been many times that the shield has been used as a weapon. This is just the first time it's been done in a way where it's a public, non-superhero setting." 
Wyatt Russell says John Walker never chose to be Captain America
Russell addressed John Walker's cold, robotic nature during the same interview, noting that his character never volunteered for the role of Captain America. The actor told ESPN:
"When you look at the character that you're playing, no matter what the character is, from a place of 'What would this guy do?' and 'What would this guy feel like?' When you look at his background … you can see why he thinks what he's doing is right. He's been trained by the government for a long time to be a killing machine. That's what they trained him to do. So when he's been thrust into this position as Captain America, it's not something that he necessarily chose to do. It's something that he was chosen by the only family that he's known in a long time, which is the U.S. government, to be able to perform his duty."
Wyatt Russell says John Walker wasn't trained to possess humanity
Russell also noted that John Walker's conditioning makes him literally incapable of showing humanity toward anyone, telling ESPN:
"So when he goes and does these things, in his mind he's saying, 'I'm hired to kill bad guys, I'm not thinking about the moral ramifications of what I'm gonna do. I'm just doing it.' He's robotic in that way. And that's what raises these questions of 'Well, if you're gonna be Captain America, you're gonna hold that shield, there's a lot more that goes into it than just erasing bad guys from the planet.' It doesn't work like that."
The Falcon and the Winter Soldier aired its final episode on April 23 on Disney+.