'The Falcon and the Winter Soldier': Fans Are Already Mourning a Major Loss
The specific look of MCU superheroes can often become such a habit in the minds of fans that any makeover usually brings a shock.
The specific look of MCU superheroes can often become such a habit in the minds of fans that any makeover usually brings a shock. Anyone who initially thought Disney+'s upcoming The Falcon and the Winter Soldier had a major death involved should be relieved it's really a makeover problem with Bucky (Sebastian Stan).
Yes, the look of Bucky Barnes always involved long hair, and fans found it a cool look through recent MCU movies. Actors can't always keep the same guise, though. As new movie roles pop up, keeping long hair (and beards) for years is virtually impossible.
Because there was a significant break between Avengers: Endgame and when The Falcon and the Winter Soldier started filming, Sebastian Stan now has a clean appearance to kick off the series.
What's up with Bucky's new look?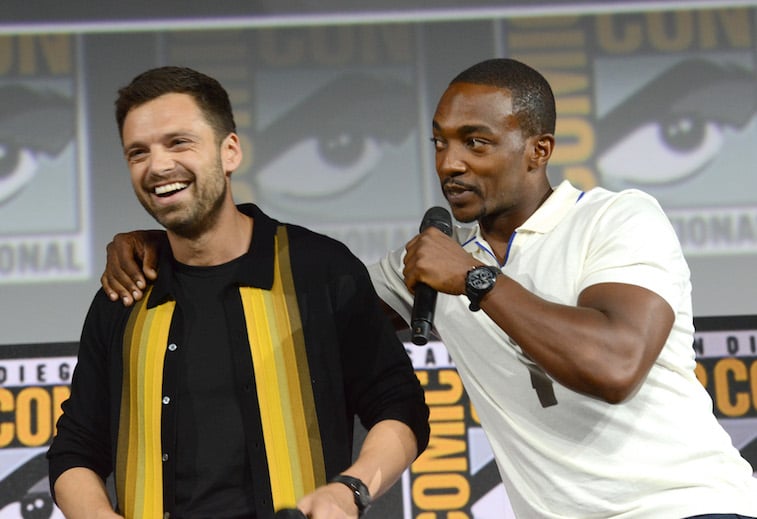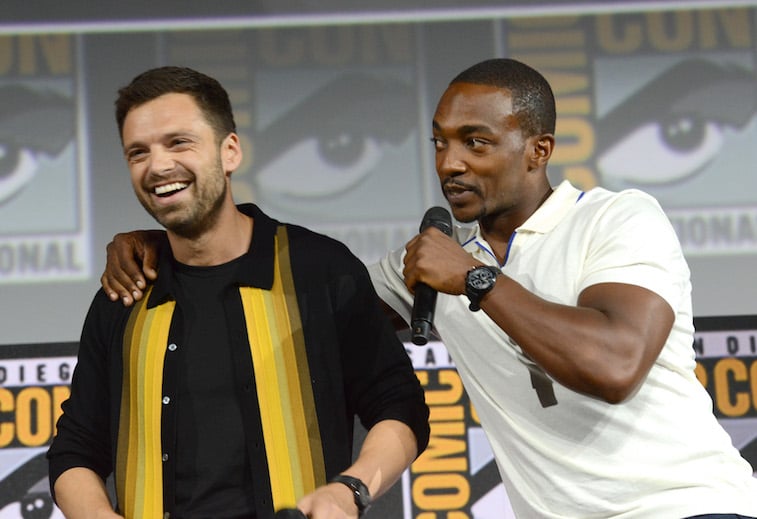 Bucky Barnes' appearance was supposed to be a bit scraggy as seen in the comic books. It's no surprise then that Sebastian Stan had to grow a beard and wear long hair to properly play the part of The Winter Soldier as he looked in the modern era.
As the best friend of Steve Rogers during WWII, both would eventually meet up again in the 21st century due to each essentially being frozen in ice. Rogers was frozen in ice and revived, as everyone knows.
Bucky would also be frozen through cryogenics by Russians who captured him and turned him into a semi-bionic man with a cybernetic arm. 
Over time, he was able to overcome his brainwashing and become one of the Avengers team. He also regained his memory in being Steve Rogers' best friend, even though Rogers ultimately passed on his shield to Sam Wilson.
At the same time, Bucky knew Rogers' intent of staying back in time to reunite with Peggy Carter. He also had to witness the tragedy of events unfold during Endgame, making the new Disney+ series a fresh new start with an apparent new haircut.
Is Sebastian Stan's clean appearance part of the script, or his own choice?
Having to wear long hair is already problematic for most actors. After all, consider how much of a burden it is to care for, especially when there's a lull between TV/movie projects.
In-between the time of filming Endgame and Winter Soldier, Stan has filmed over four movies, obviously requiring him to cut his hair. One of those was a romantic role in a 2019 indie called Endings, Beginnings.
Having to grow out his hair and a beard for the new Disney+ series probably wasn't something he wanted to do so he could be freed up to do movies at a given chance. Not that it's inappropriate for Bucky to maybe want a reboot of his appearance since the series will be an all-new phase for these characters.
Where The Falcon and the Winter Soldier will go in its plot is also worth noting. Stan himself has said the show is going to be different from anything else done in the MCU so far.
The series will kick off the basic vibe of all Disney+ Marvel shows
Considering The Falcon and the Winter Soldier will be the first out of the chute at Disney+ for Marvel, they likely wanted a new appearance to reset things. Bucky and Sam are both going to be looking to get their lives and superhero duties into different gear after all past events.
Of course, Sam is going to have more focus since he has to earn the Captain American title.
Is it possible Bucky will have some envy there, hence affecting their relationship? What if the U.S. government decides to make Bucky the new Captain America over Sam, creating discord?
Anything could happen since the plot is mostly being kept secret. One thing for sure is all the new Marvel shows will likely bring new horizons to each character. Don't be surprised to see all of them looking different, perhaps by decree of Marvel suits.