'The Falcon and the Winter Soldier': Will Sam Keep His Falcon Wings as the New Captain America?
In Avengers: Endgame, Steve Rogers (Chris Evans) hands his Captain America shield over to Sam Wilson, aka Falcon (Anthony Mackie), whose story will continue on in the new Disney+ series, The Falcon and the Winter Soldier. But now that he's on his way to becoming the new Captain America, will Sam still keep his Falcon wings? '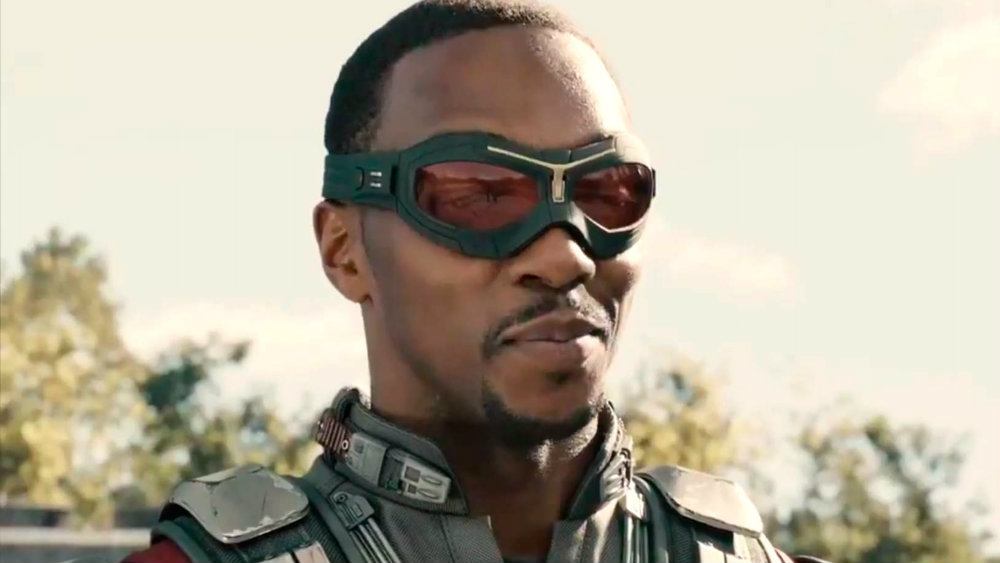 Why did Cap pass his shield on to Sam?
At the end of Avengers: Endgame, Steve goes back in time to return the Infinity Stones and ends up staying there to live out his life. He returns as an old man in the present-day and gives his shield to Sam, essentially passing over the mantle of Captain America.
Steve's best friend, Bucky Barnes, aka the Winter Soldier (Sebastian Stan), stands nearby as Sam receives the superhero honor. Many wondered why Steve didn't choose Bucky to be the next Cap, but it likely has a lot to do with his villainous past, and the PTSD he's still recovering from. 
Sam is Captain America in 'The Falcon and the Winter Soldier'
The upcoming Disney+ series, The Falcon and the Winter Soldier will pick up with Sam and Bucky after the events of Avengers: Endgame. As reported by Screen Rant, showrunner Kevin Feige revealed that the series will follow Sam's evolution as a superhero.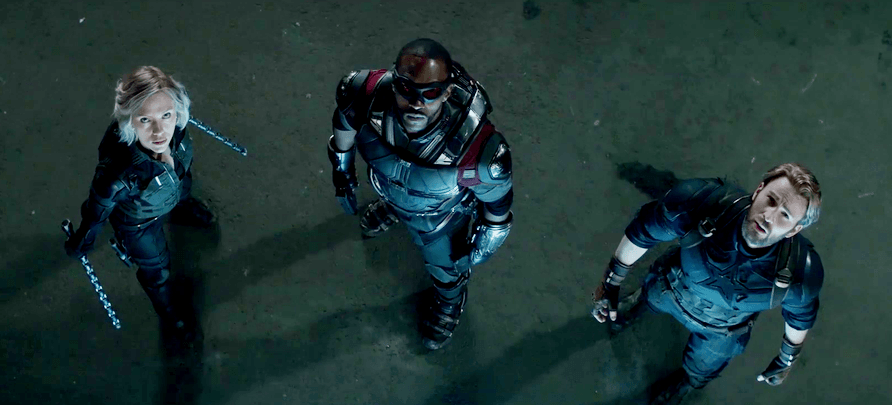 "We saw Old Man Cap hand that shield to Sam Wilson at the end of [Endgame], and the question is, what did he do with it next?" said Feige. "What does it mean for Sam Wilson and that shield? That's a big responsibility, and that's very much what the show focuses on and is about."
And despite still being referred to as "The Falcon" in the title, Sam will become the next official Captain America on the series. When talking to Canoe, actor Anthony Mackie confirmed the details. 
"At this day and age in America, I think we are open-minded to the idea of having my face represent us, as a country," Mackie said. "To be Captain America, I want my Captain America to represent everybody. Not just a specific group of people."
Will Sam keep his Falcon wings?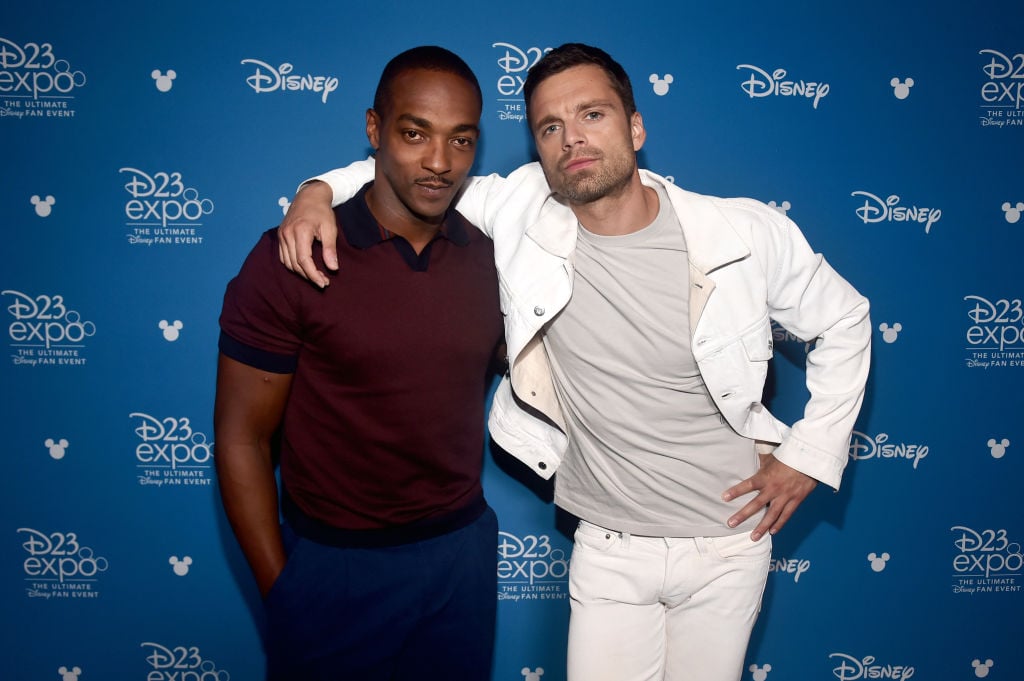 Knowing Sam is now Captain America, many are wondering if he's going to don a suit like Steve's, or keep his Falcon wings and armor. Well, in the Marvel comics, when Sam Wilson becomes Captain America, he turns his Falcon suit red, white, and blue. And he also keeps his Falcon wings while he flies around using Cap's shield as a weapon. 
Unfortunately, there aren't any leaked photos from the set of The Falcon and the Winter Soldier that would confirm what Sam's new suit, if any, will look like. But Mackie did reveal that the series will pace itself slower than the movies, diving more into the superheroes' daily lives. And if his character still has a lot of self-reflecting to do, as Feige hinted, it may be a while before fans see actually see him as Captain America.