'The Family Chantel': '90 Day Fiancé' Fans React to a New Season and Brand-New Trailer: 'I'll Be Watching Don't Judge Me'
Another 90 Day Fiancé spinoff is coming back, and this time it's The Family Chantel. Get ready for more drama in season 3 based on a brand-new trailer for the upcoming season. Fans recently reacted to the announcement of the new season and the trailer, and we have all the details as to what fans are saying.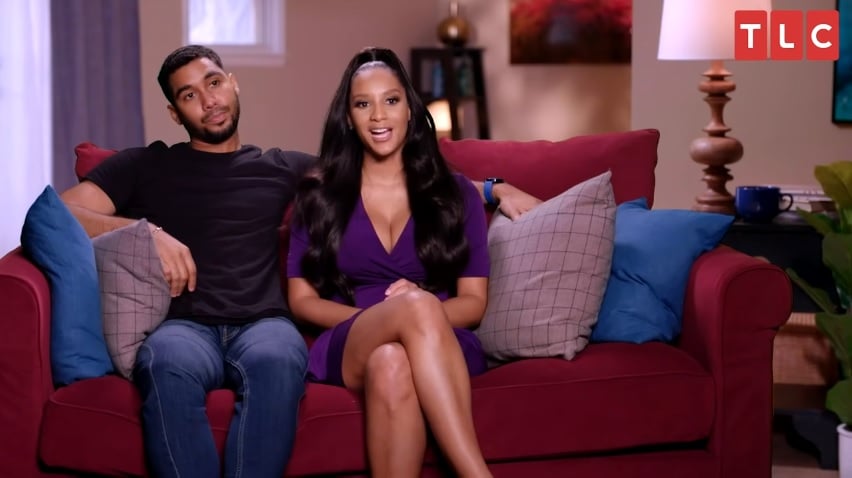 Season 3 of 'The Family Chantel' premieres soon
Fans can expect to see the new season on TLC on October 11 at 8 p.m. EST. Fans received their first glimpse of content from season 3 on September 10 when the official social media channels for TLC and 90 Day Fiancé dropped the trailer and announced the premiere date. Things are heating up based on this video, and it's something fans can appreciate.
Get ready for Chantel Everett and Pedro Jimeno going house hunting. Chantel's brother also has a woman in his life, as he's seen kissing her. It also appears Chantel's sister Winter is back with her boyfriend Jah, and from the sound of things, tensions are still high between him and the family. Pedro and his sister Nicole's boyfriend, Alejandro, will also meet up, and things get physical between them. Pedro will search for "answers" about his father too, and he broaches the subject with his mother. At the very end of the trailer, we see Nicole, who has strong feelings about Chantel, walk up and tell Chantel, "Pedro had sex with Coraima." She even throws a glass before she leaves, and the cops show up.
'90 Day Fiancé' fans react to the announcement of a new season and new trailer for 'The Family Chantel'
RELATED: 'The Family Chantel': Chantel's Mother Brought a Stun Gun With Her When the Family Once Confronted Pedro
As can be expected, fans have opinions about the whole thing, and they didn't hold back in the comments on the account for 90 Day Fiancé's post of the trailer. Some fans seem on board with it, while others aren't what you'd call fans of the show. Reactions seem to be pretty mixed.
One fan admits that they'll watch the new season. "I'll be watching 🤦🏽‍♀️ don't judge me," a fan said.
A fan calls the show "trash TV." "I love trash TV," they said. 😂😂😂 Makes me feel so much better about my life hahaha."
"TLC killing it with these series 👏," a fan added.
While another fan thinks the new season will be "so good." "This season is going to be so good 😂," they said.
"God this family is drama but I love it 😩😂," a fan admits.
However, other fans clearly aren't about the new season of The Family Chantel. "Oh no, not them again please!!!" a fan said.
Another fan asks who is watching the show, saying they want to "talk." "Why? Who keeps watching this?" they asked. "I wanna talk to you … Why do you hate us?"
"Oh no, not them again 🤦🏾‍♀️," a fan wrote.
One fan says, "Never watched, never will."
Another fan won't be watching the new season either. "Nope! Still not watching it," they wrote.
Fans have different opinions when it comes to the new season of The Family Chantel. Either way fans may feel, the show returns on October 11.