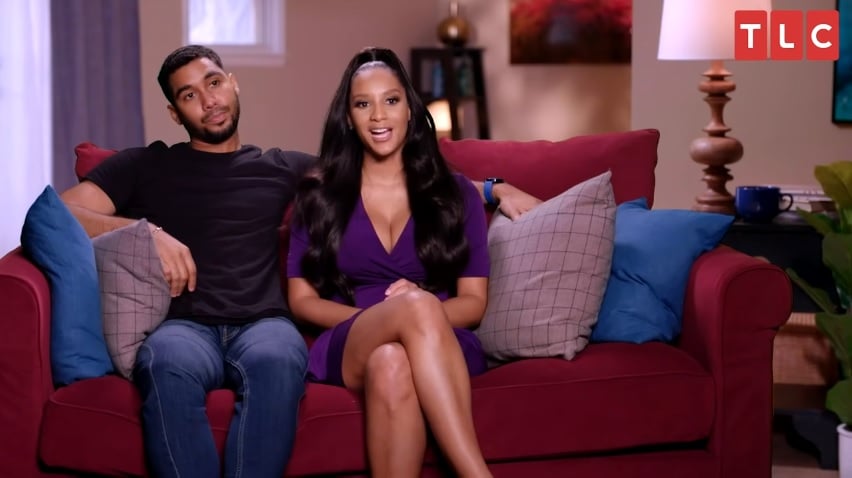 'The Family Chantel' Is Back With Season 3, and There's a New Explosive Trailer: 'Who You Saying Thinks Like a Bottom Feeder?'
'The Family Chantel' is back with season 3, and there's a new trailer as well. We break it down for you.
Another 90 Day Fiancé spinoff is back with The Family Chantel. Chantel Everett and Pedro Jimeno return with their families, so you know the drama will be palpable. Recently, a new trailer dropped ahead of the all-new season, and it's pretty wild. Get ready for more drama and unforgettable moments that only this family can bring.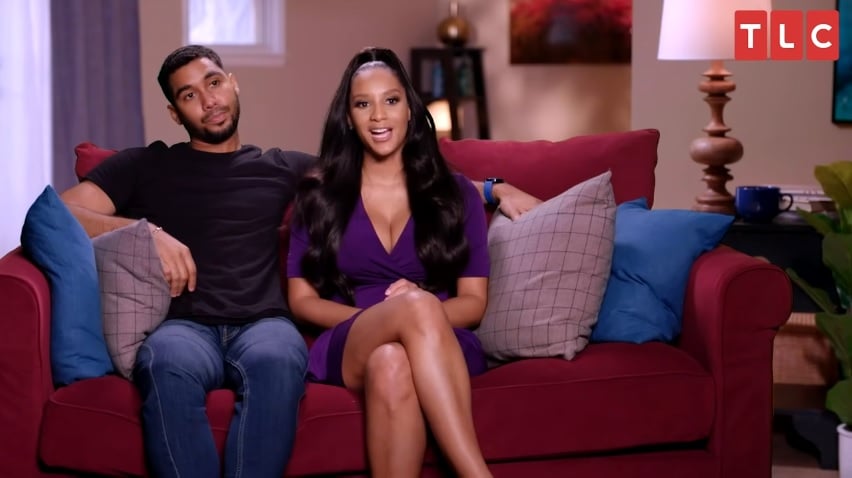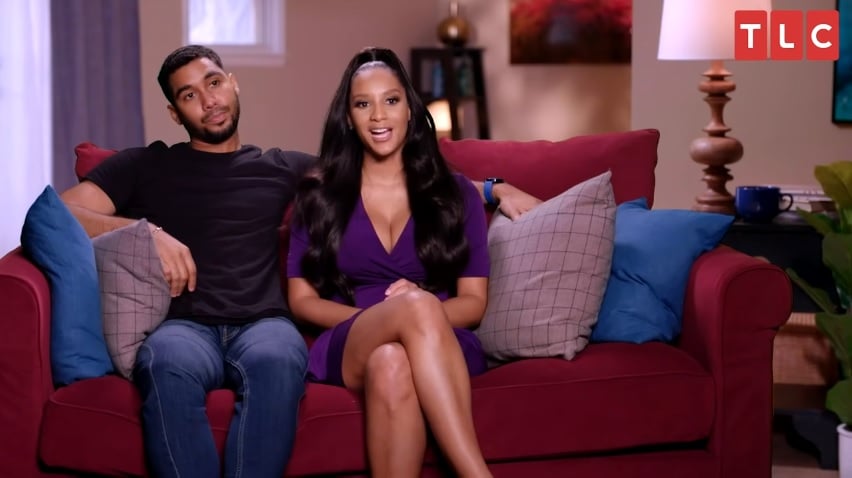 See the new trailer for season 3 of 'The Family Chantel'
Fans can see season 3 when it premieres on TLC on October 11 at 8 p.m. EST. But first, there's a new trailer to unpack. It begins with Pedro and Chantel looking for a house.
"We're going to house hunting!" Pedro says to the camera. He brings up the fact that his mother, Lidia, and his sister, Nicole, could live there too. They end up in a large space, and Pedro says, "Oh my goodness. With my mom and my sister here, we can owner on top, and they can live here downstairs."
Fans will recall all the drama that transpired between the two families, so of course Chantel isn't going for that idea. "We can get a crate for them, set it right there in the corner," Chantel suggests.
River is back, and he's seen kissing a woman
Chantel's mother, Karen, and her brother, River, are also back. Karen asks him if there's "anyone special" in his "life," but River tells her it's "none" of her "business." Karen has a dog on a leash as they stand outside, and she says, "If I know you, like I know the rest of my kids, it's gonna become all of my business."
The next shot is River kissing a woman outside, so it appears he has someone in his life.
'Who you saying thinks like a bottom feeder?'
It also looks like Winter is back as well, and she appears to be back with Jah, her boyfriend, as they are sitting together with her family. "We follow a biblical diet," Jah tells them.
"So Jah adopted this new religion," Karen tells the camera. "And convinced Winter to follow," Chantel adds.
"I don't believe that God's gonna send you to hell for eating a shrimp," Chantel tells the table.
"You eat a bottom feeder, you think like a bottom feeder," Jah adds, which doesn't go over well.
But then Karen asks, "Who you saying thinks like a bottom feeder?" Then we see Jah telling the camera that he "made a mistake" coming on the trip. "Wait just a d— minute," Karen continues, so you know she isn't just going to take that comment.
Things get physical between Pedro and Alejandro
Pedro and Alejandro, a man who's dating Pedro's sister, Nicole, are going to have some words this season as well. "Alejandro, he's very deficient in his mind," Pedro declares. 
They are seated together, and Pedro brings up the fact that Alejandro is married. "You are married, and you, you get divorced?" he asks him.
"That's none of your problem," Alejandro adds. He also mentions some other choice comments, and Pedro gets up. "I'm not going to let a random guy tear my family apart," he tells the camera.
F— out of here man," Alejandro says as he walks away, but Pedro is still calling after him.
"I'm going to f— you up," Alejandro tells him.
Next, we actually see a shot of things getting physical between Pedro and Alejandro, so that isn't good.
Pedro is hoping for 'answers' about his father
The following scene shows Pedro in the Dominican Republic, and of course he sees his family. "I believe that it's time to try to get some answers about my father," Pedro explains.
Pedro broaches the subject his mom, saying "there's things that don't add up."
"He left. Period. I wasn't going to chase him," Lidia says. 
Pedro opens up about his father in the trailer. "I no cry about him," Pedro says. "I cry about the situation that he make, you know?" He appears to get emotional.
Nicole tells Chantel, 'Pedro had sex with Coraima'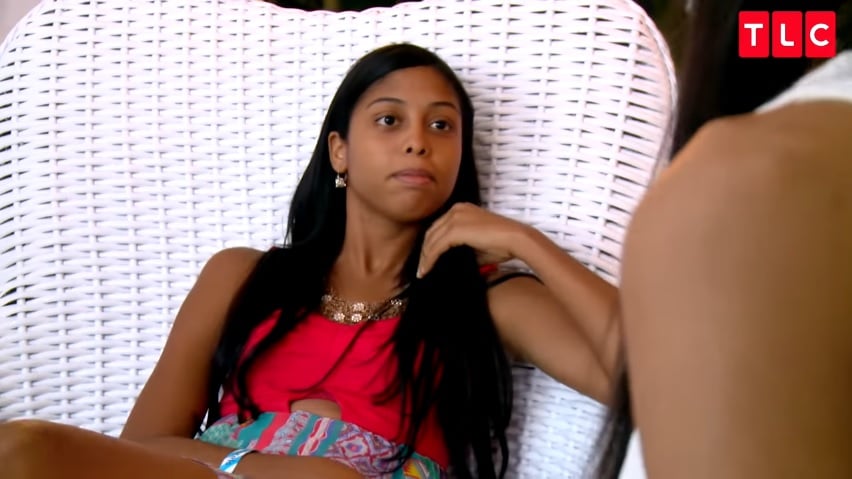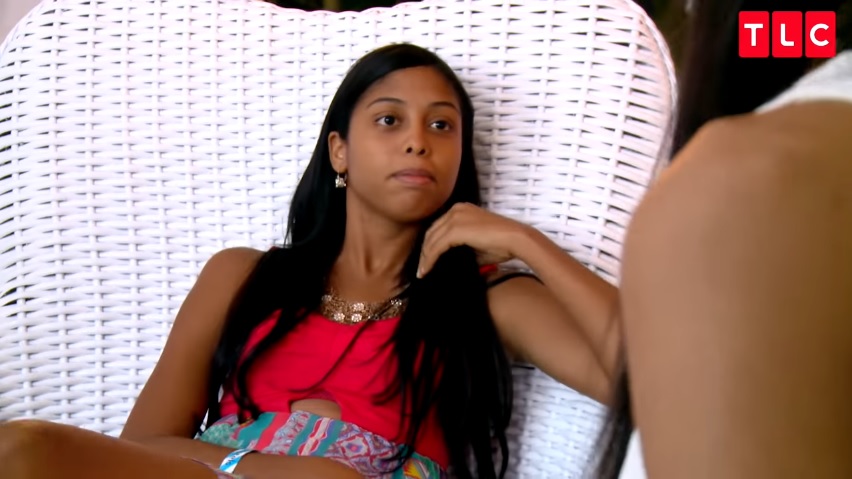 Of course, Chantel, Karen, and Winter come to the Dominican Republic when Pedro is also there. That of course means drama isn't far behind. Fans will recall that Chantel and Pedro's mother and sister have a less than cordial relationship.
"Nicole wants revenge for him fighting Alejandro," Chantel explains. We see Nicole come with her mom, and she greets everyone. "Hi b——," she says.
Then she lets out a bombshell. "Pedro had sex with Coraima," she says. She waves and leaves. But the drama is far from over when Nicole says, "Look mother go to hell." People try to get in-between Nicole before things escalate, and she even throws a glass.
Karen tells her that she "missed," and she calls for security. The police even show up, so this is going to be an interesting situation to be sure.
Fans can catch the all-new season of The Family Chantel soon.