'The Family Chantel' Sneak Peek: Chantel Everett's Brother's New Wife Says She's 'Not Hiding Anything' From Chantel's Family
The popular 90 Day Fiancé spinoff is back with Chantel Everett and Pedro Jimeno. Of course, The Family Chantel wouldn't be the same without Chantel and Pedro's memorable families. Season 2 will feature some new faces, and fans will be introduced to Chantel's older brother, Royal, and the woman he married, Angenette. And of course, there's going to be drama.
Chantel's brother, Royal, returns to Atlanta, and he doesn't come alone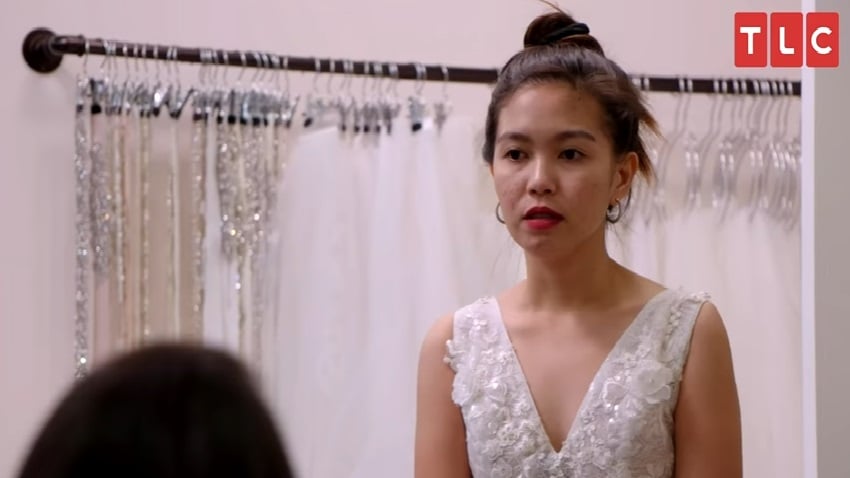 Royal returns home to Atlanta with a woman named, Angenette. She's from the Philippines, and they met online. He's been away in Texas for school, but he's back home now in Atlanta. The relationship between them blossomed when Royal noticed he had a friend request from Angenette on Facebook. They talked for a year, and then Royal flew to the Philippines to meet her in person. He proposed on that very same trip, and they plan to get married for the second time in the Philippines after getting married at the courthouse.
In the trailer of the upcoming season, Royal comes home with Angenette. He explains that they met online. "Anyone that has a problem with it can mind their own business," Royal tells the family.
Angenette says she's 'not hiding anything' from Chantel's family
In a separate sneak peek of the upcoming season, Chantel and her mother, Karen, discuss Royal's new wife. "He's very protective of Angenette," Karen tells her daughter.
"I don't think she's as innocent as she is trying to portray herself," Chantel replies to her mother.
Next, we see Angenette trying on wedding dresses in a bridal shop, and Chantel asks her a personal question. "Have you talked to any other American guys?" she asks.
"No," Angenette says. "I never talked to other men."
Chantel doesn't seem to be buying what Angenette is saying to her. "The fact that she's lying to me about it, makes me question everything that she's ever said to me," Chantel tells producers.
Angenette insists that she isn't hiding anything. "Chantel's been asking a lot of questions," Angenette says. "I'm not hiding anything from them."
The drama continues in the Philippines
Everyone will be traveling to Manila in the Philippines for Royal and Angenette's second wedding, and it sounds like it's going to be an eventful trip.
Chantel and her mother talk about plans in the trailer. "We will be going to Asia real soon," Karen tells Chantel. "I'm looking forward to meeting Angenette's parents. Hopefully, they're not pathetic users."
When they get to the Philippines, there's a scene of Chantel and her mother talking to someone alongside Angenette. "We believe that she was fishing for an American guy," Chantel says in the new trailer for the series.
It looks like the drama is going to be epic this season. The second season of The Family Chantel will return to TLC on Monday, October 12, at 9 p.m. E.S.T.