'The Family Chantel': Is Nicole Engaged To Alejandro?
In season 2 of 'The Family Chantel'. Alejandro actually gives Nicole a ring during the annual Carnival. But are they now engaged?
In season 2 of The Family Chantel, Pedro Jimeno's mother and sister, Lidia and Nicole, are highlighted in a big way. Nicole has a new boyfriend, Alejandro, and her mother's first impression is far from a good one. She even kicks him out of her home. However, he stays longer in the Dominican Republic, and actually gives Nicole a ring during the annual Carnival. But are they now engaged?
Nicole's mother doesn't like Alejandro, and it causes a lot of stress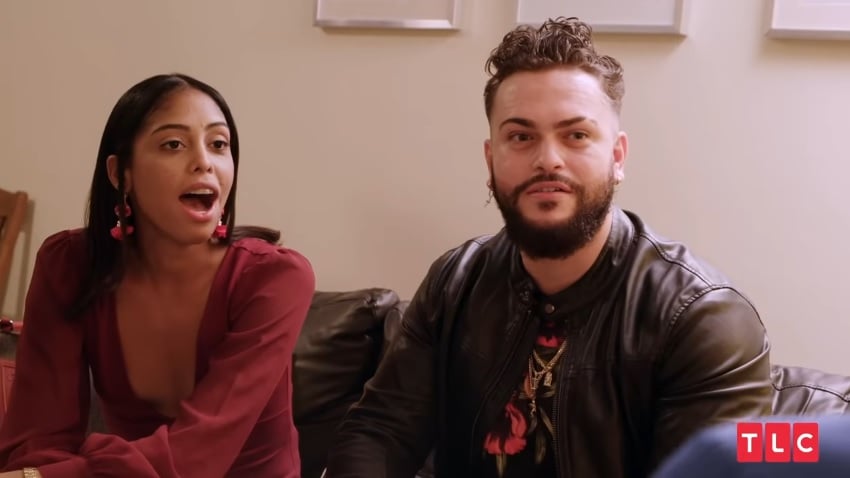 Alejandro is also from the Dominican Republic, but he lives in New York City. The couple met at a party years ago, and Alejandro sent Nicole a message one day on Instagram. From there, a relationship blossomed. However, there's just one problem: Alejandro is still married to his ex, although he says that he's trying to get divorced.
When Lidia learns the news, she doesn't take it too well, especially since the first time she met him she kicked him out of her house. But it actually gets worse because they all decide to meet up at a park where Nicole reveals the truth of Alejandro's marital status.
Lidia reacts how you might expect, considering her history. Pedro and Nicole's father had another family and he was actually still married during the time he was with Lidia, according to Pedro. She was left to raise her children on her own, and she obviously doesn't like the fact that Alejandro is married.
Her first reaction is: "You know, wait, wait, wait, but you know, I told you." Adding, "He's a dirtbag."
It gets really heated, and Lidia actually mentions that he's hiding children from her, although Nicole insists he doesn't have kids. At one point, Lidia runs in his direction with her purse in the air like she might throw it at him.
As can be expected, it's all caused a lot of stress and insecurity about the situation. It's hard for Nicole to not have the approval of her mother. However, before Alejandro leaves the Dominican Republic, he chooses to give Nicole a ring.
Is Nicole engaged to Alejandro now?
Before Alejandro leaves to head back to New York City, he attends the annual Carnival with Nicole. Despite the issues with Lidia, they seem to have a good time dressed up in costumes while dancing in the streets. Then they sit down, and Alejandro decides to give her the promise ring.
"I think there have been a lot of complexities during the trip that we weren't expecting, but I think that nothing in life is perfect," Alejandro says. "For example, that I am married. But, I love you and I am willing to fight a lot for you and our relationship. And I really want to demonstrate all the love I have for you and what you mean to me."
Next, Alejandro tells her that she's "the love" of his life. He gets her up and says he wants both Lidia and Pedro "to see how beautiful" the relationship is. Then he gets on one knee, and pulls out a box with the ring in it.
"It's a ring," he tells her. "It's a promise ring." Nicole looks genuinely shocked, and she says, "Oh my god," as she hugs him. She asks if he's serious, and he says, "Yes." He puts it on her finger, and she seems extremely happy by the turn of events.
Alejandro gives Nicole the ring as a "commitment" as he's still technically married. He plans for them to "get married someday," so the ring is definitely not an engagement ring.
Nicole isn't yet engaged, but it seems to be heading that way in the future. However, Lidia still isn't on board with the whole thing when she learns about the promise ring. It's a sticky situation, and one that is still yet unresolved.