'The Family Chantel': Pedro Learns a Shocking Secret About Nicole's New Boyfriend
In season 2 of The Family Chantel, the drama is seriously heating up. Pedro Jimeno, and his wife, Chantel Everett, travel to New York City to meet Pedro's sister Nicole's new boyfriend. According to Chantel, Pedro has made the trip out to be about her graduation, but in fact, it's to meet the new man in Nicole's life, Alejandro. As can be expected, things didn't go down well, considering Alejandro dropped a huge truth bomb that Pedro wasn't ready for.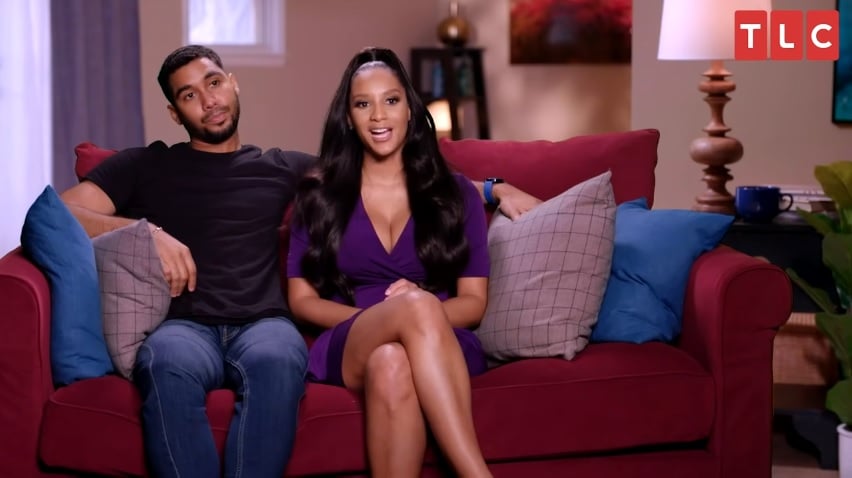 Pedro Jimeno's sister has been hiding a secret about her new boyfriend
Nicole met Alejandro at a party years ago. He's also from the Dominican Republic, but he's currently living in New York City. He sent Nicole a message on Instagram one day, and the rest is history.
However, there is something Nicole has been keeping secret about Alejandro, but it hasn't been revealed just yet. Pedro doesn't know anything about Alejandro, but he learns quite a lot, including the secret, when he meets him for the first time.
Pedro grills Alejandro in New York City
RELATED: 'The Family Chantel': Why Chantel and Winter Get Into a Huge Argument
Pedro says his sister has made poor choices in the past when it comes to who she dates, which prompts him to want to meet Alejandro, plus his mother is also concerned about the pairing.
Pedro and Chantel meet up with Alejandro at a restaurant. They exchange pleasantries, and right away, Pedro asks him about his beard, and if he paints it, which is an awkward start to the conversation.
Chantel mentions the questions that Pedro has already written down to ask, which is a list of about 13 questions. Alejandro says he's "open" to his questions. Pedro mentions that Alejandro is "so confident."
Pedro asks if Alejandro is trying to get "serious" with his sister, and Alejandro admits that's the case. Pedro says Nicole hasn't dated men like him before. He continues, saying these other guys were athletic and played baseball.
Nicole's boyfriend says he doesn't "care" about the previous men. "I'm making her happy," Alejandro says.
"Yeah because, if you don't make her happy, if something wrong, come after my sister for you bro," Pedro tells him.
Pedro doesn't seem to like Alejandro from the beginning. "My first impression, I don't like that guy," Pedro explains to the cameras. "I hate Alejandro. He try to be so cocky like he feel that he's the best, you know? Better than other men. I don't know why he feels like this…"
Pedro learns a shocking secret about Nicole's boyfriend
Then the subject comes up about what he does for a living, and he reveals he's a manager at a telephone company, and that he's also a bartender. The questions continue to be thrown at him, including how long he's been in the United States. It's revealed that he's been in the U.S. for five years.
Of course, Pedro wants to know how Alejandro found himself in the United States, and he learns that he had a tourist visa, but that's not the only thing he quickly learns. Apparently, Alejandro then got married, and he's actually still married when they all sit down to speak.
"I had a tourist visa. And then I got married," Alejandro says like it's nothing. Pedro asks him if he's kidding, and that's when he learns that Alejandro is actually still married. This isn't going to make Pedro or his mother more open to the union.
This is obviously going to be a major issue going forward. How will this meeting end? Hopefully, we'll find out in the upcoming episode.