'The Family Chantel' Sneak Peek: Pedro's Sister Nicole Reveals How She Met Her New Boyfriend
Season 2 of The Family Chantel is coming back, and many fans couldn't be more excited. There's sure to be drama, and Pedro Jimeno's sister, Nicole, will be front and center this season. She has a new boyfriend named Alejandro. However, she has yet to introduce him to her mother yet. In the first look at the upcoming premiere episode, Nicole goes to the beach with her good friend, Coraima, and she talks about her boyfriend, Alejandro.
Nicole updates her friend on her life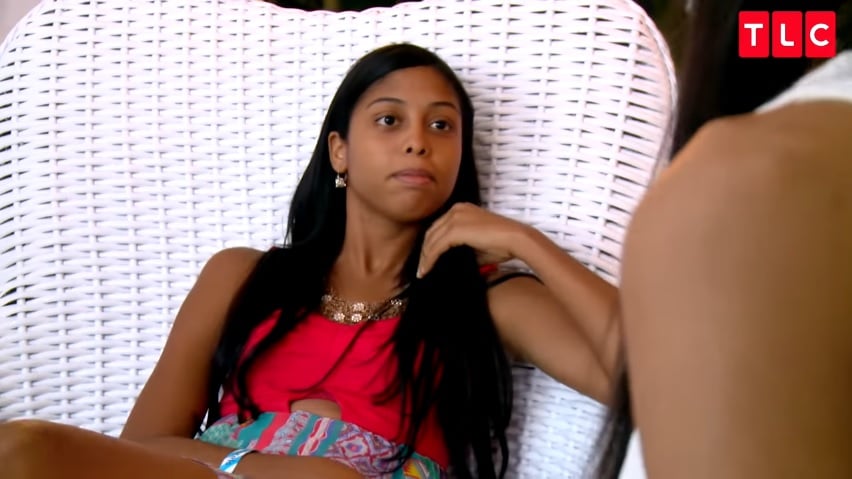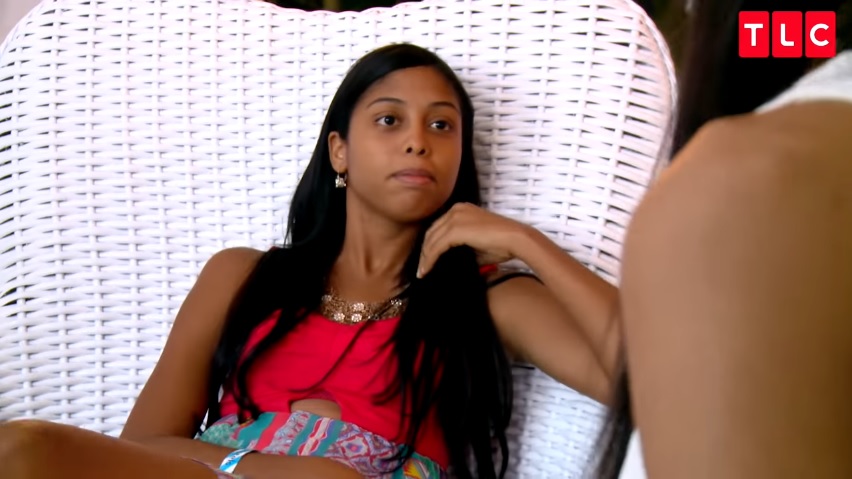 Nicole and Coraima head to the beach for a fun day out. Nicole explains to the cameras that it's been "a long time" since she's last seen her friend. She says she's been busy with school and working toward her degree in journalism, and she plans to graduate soon.
Coraima mentions that she's been trying to hang out with Nicole. "Yeah, it's been pretty complicated," Nicole reveals. "But here we are."
Coraima asks about Nicole's brother, Pedro, and Nicole says he's doing "fine." She goes on to say she isn't worried about Pedro or his problems, and she's "just worried" about what's going on in her own life.
"I'm in love," Nicole declares. She repeats it, and goes on to tell Coraima about the new man in her life. "His name is Alejandro," Nicole reveals. "And honestly, I am super in love. Now you're going to understand." Nicole pulls up a picture to show her friend, Coraima who says, "Wow," when she sees the image.
Nicole reveals how she met her new boyfriend
"I have a boyfriend," Nicole says to the cameras. "We've been together for a few months, and I nicknamed him, 'My chichi.' Alejandro is a very attentive man."
Nicole reveals that he "gifts" her things such as shoes, a watch, and even a cell phone. "I love it because it's another way that he shows me his love," Nicole says.
Next, Nicole reveals how the two met. "I can start by telling you that he's the most amazing man I've met in my entire life," she continues. "He is also Dominican, and he lives in New York. So we actually met many, many years ago at a party. I always saw him on Instagram. And he sent me a message. And the first thing he asked me was, 'When are you coming to visit?'"
Nicole has been to New York twice to see her new boyfriend, and she says that being in a long-distance relationship is actually "very complicated." She plans to go to New York again in just a month to see him, and she actually wants to live with Alejandro in New York City.
Nicole is keeping a secret about Alejandro
Next, Coraima asks if Alejandro has met Nicole's mother, Lidia, and Nicole reveals that he hasn't. "No," she says. "I don't want to introduce him to her. Just thinking about it stresses me out."
Nicole reveals to the cameras that there is something about Alejandro that she doesn't want to tell Coraima, her mother, or anyone because she's afraid they won't want to get to know her new boyfriend. Hopefully, we'll learn what that is soon enough.
It looks like Nicole's new relationship will be a big part of this season. Season 2 of The Family Chantel premieres Monday, October 12 at 9 p.m. E.S.T.