'The Family Chantel' Season 3: Did Pedro Cheat on Chantel With Coraima?
'The Family Chantel' Season 3 is on its way with new drama, including a claim from Pedro Jimeno's sister that he cheated on Chantel Everett with Coraima.
The Family Chantel Season 3 is about to kick off with some major drama — no surprise there. Pedro Jimeno and Chantel Everett's rollercoaster of a relationship will see the two dealing with rumors that Pedro cheated with Coraima. However, the claim is being made by Pedro's sister Nicole after Pedro gets into a fight with Nicole's boyfriend, Alejandro — so there could be an ulterior motive at play here. Meanwhile, Pedro confuses fans by posting the cheating rumor to his own Instagram. 
'The Family Chantel' teaser sees Pedro fighting Alejandro
The Family Chantel star Pedro Jimeno doesn't trust his sister Nicole's boyfriend, Alejandro. Alejandro lives in New York and is still married, and Pedro isn't convinced that he has Nicole's best interests in mind. 
The teaser trailer for The Family Chantel Season 3 sees Pedro confronting Alejandro, and things escalate very quickly. 
"Alejandro, he's very deficient in his mind," Pedro told producers before meeting up with Alejandro for a confrontation. He pushes Alejandro for more information about his marriage and possible divorce.
"You are married, and you getting a divorce?" Pedro asks. Alejandro is not happy.
"That's none of your problem! You are a bull******* and your mother is a bull******* as well!" he replies. Pedro and Alejandro then square off, and Alejandro attacks Pedro with some sort of attempt at a flying kick. Someone's been playing too much Street Fighter. 
Later, during a talking head, with Pedro, Chantel says she isn't impressed by his decisions to get into it with Alejandro. 
"You're righting because someone says yo mama. I don't know if you were raised right," The Family Chantel star says. 
Did Pedro cheat on Chantel with Coraima?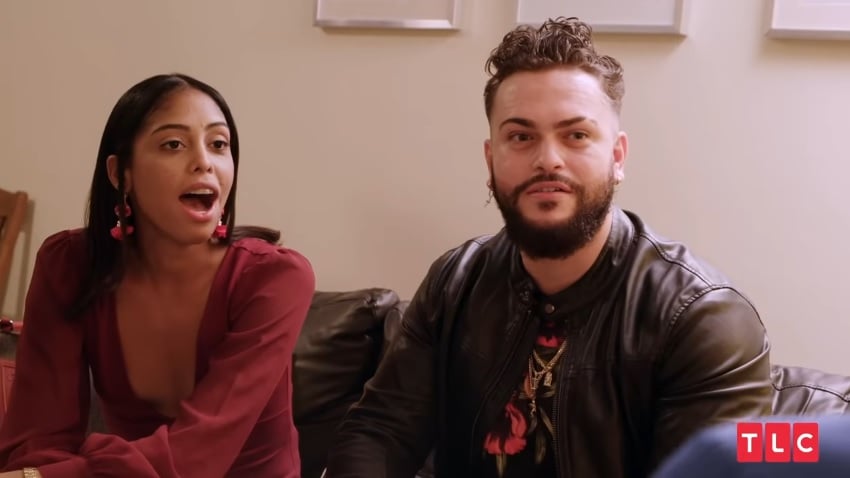 Pedro Jimeno's sister, Nicole, is already not fond of Chantel Everett. So when Pedro gets into it with Alejandro, she sees an opportunity to lash out and make both Pedro and Chantel miserable. 
Nicole's friend, Coraima, has a fairly obvious crush on Pedro. The two once got steamy on the dance floor, something that Chantel Everett did not appreciate. So when Chantel and Pedro show up in Santo Domingo, Nicole decides to stir the pot. She breezes in to the room where Pedro, Chantel, and The Family Chantel themselves are seated, and drops a bomb. 
"Hi b******!" Nicole greets everyone. "Hello. Um, Pedro had sex with Coraima. Bye!" Nicole then leaves while yelling at the Everetts, eventually throwing a glass at Chantel's mother.
Pedro Jimeno posts rumor on his Instagram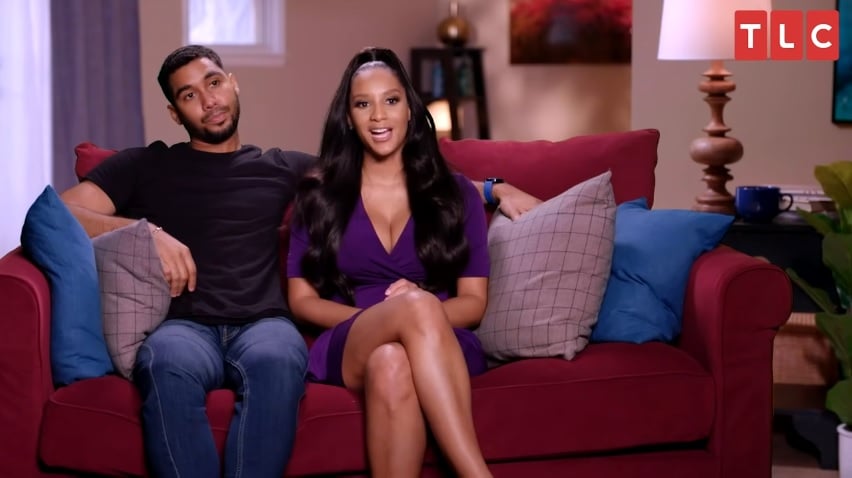 Pedro Jimeno confused fans by posting his own cheating rumor from The Family Chantel on his Instagram page. Many felt it was an odd move to push the rumor, given that it's incriminating, and some felt it was an example of a TLC show cast member pushing another storyline just for drama. 
"Tell me this is fake without telling me this is fake," commented one Instagram user.
"Anything for a juicy storyline!! No shame," added another.
"Sorry, this show is the worst. The forced fake storyline is so obvious. It's like watching actors who can't act," opined another Instagram user.