'The Family Chantel': Why Chantel Thinks Nicole and Her Boyfriend Are 'Well-Matched'
In season 2 of The Family Chantel, there are new faces, so that means more drama. Pedro Jimeno's sister, Nicole, is dating a man named Alejandro who lives in New York City. Pedro seems to have his suspicions about him, and he decides to go and meet him in person. He brings his wife, Chantel Everett, along as well, and he learns a shocking secret about the new man in Nicole's life.
Pedro Jimeno meets Nicole's new boyfriend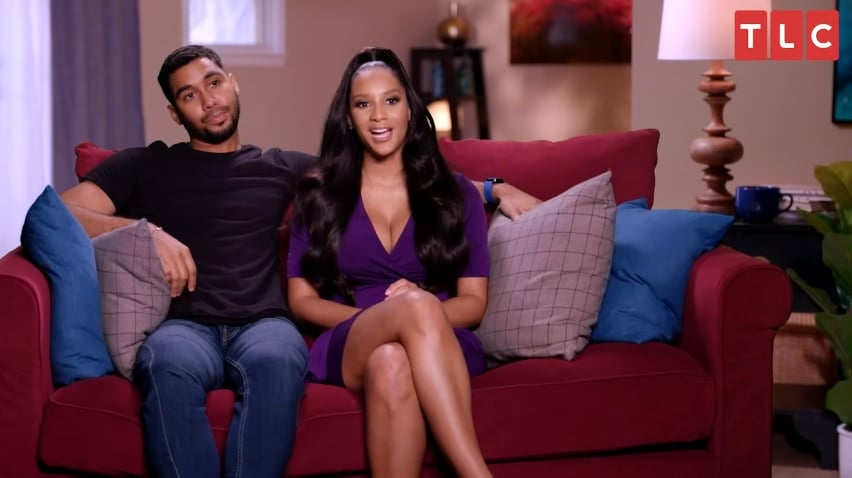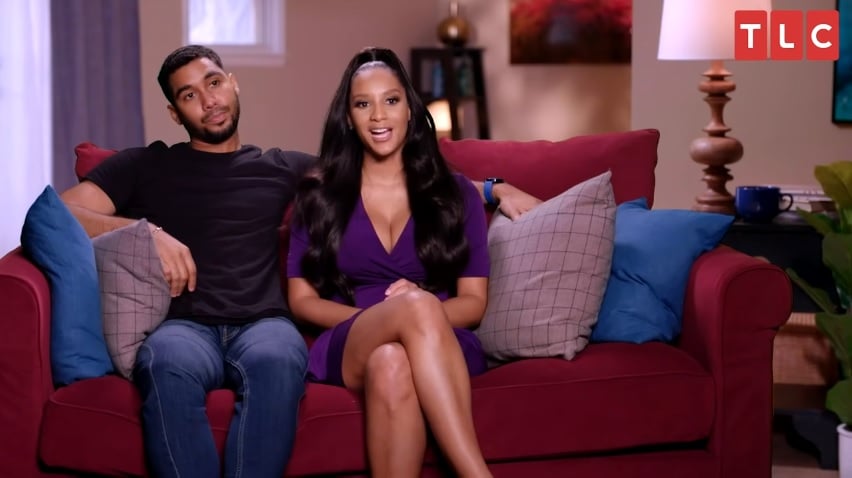 Nicole met Alejandro years ago at a party, and he happens to be from the Dominican Republic as well. He sent her a message on Instagram one day, and the rest is history. As Pedro believes his sister has made poor choices in the past when it comes to who she dates, he decides to go meet this mystery man. He and Chantel go to a restaurant to meet Alejandro, who eventually shows up.
Things get awkward really quickly when Pedro asks if he paints his beard, which starts things off on a strange track. Pedro says Alejandro is "so confident." He also admits he is different from the men Nicole has dated before.
It turns out that Pedro doesn't seem to like Alejandro based on this first meeting. "My first impression, I don't like that guy," Pedro explains to producers. "I hate Alejandro. He try to be so cocky like he feel that he's the best, you know? Better than other men. I don't know why he feels like this…"
Nicole's boyfriend is married to someone else
Pedro grills him on his job, and he learns that Alejandro is a manager at a telephone company and a bartender. It's then revealed that he's been in the U.S. for 5 years. Pedro learns that Nicole's boyfriend was on a tourist visa, but then he became married, and he actually still is.
"I had a tourist visa. And then I got married," Alejandro says. He even admits that he's still married. Obviously, Pedro doesn't react well, and he asks for more clarification. Alejandro says he's "working on it" when it comes to the divorce.
"When I first met Nicole I was married," Alejandro admits to the cameras. "She stayed here in New York for like four days. The fourth day, the last day, I explained everything to her. All the details about my marriage."
He has been married to his wife, who is an American, for four years, although he came to New York on a tourist visa. He feels they "rushed into the marriage." He admits it was hard to "maintain the relationship," so they separated. However, Alejandro was able to stay in the United States with his Green Card.
Chantel asks him if his wife knows about Nicole. He admits that she knows, but he doesn't want to talk about it further.
Why Chantel thinks Nicole and her boyfriend are 'well-matched'
Chantel admits that she isn't "surprised by Nicole's choice." She goes on to say she thinks they are "well-matched." She even provides reasoning for her claim.
"I'm not surprised by Nicole's choice because it's just like her to try to ruin someone's marriage," Chantel reveals. "I feel like they're well-matched. He's an adulterer, and she is going into this knowing that he's married. So they can do bad together."
Chantel also asks another question about Alejandro's wife in regards to whether she still loves him. "I think so, I don't know," Alejandro says. He tells the cameras that his wife knows about his relationship with Nicole, and that she wanted to divorce before. He claims that when she learned he was "dating someone else," that she was "jealous." He says she wanted to "make up" at that point.
We'll have to wait and see how this whole dynamic plays out from here. Nicole still needs to tell her mother the truth of the matter, and that will prove to be difficult.