'The Family Chantel': The Unexpected Reason Why Chantel Wasn't Able to Graduate Yet
In the second season of The Family Chantel, the time has finally come for Chantel Everett to graduate. She's been working hard in nursing school, and this week, she practices walking across the stage, only to find out that she can't actually graduate. It's a devastating moment for her, and one that she'll probably always remember.
Chantel Everett prepares to graduate from nursing school and gets a job interview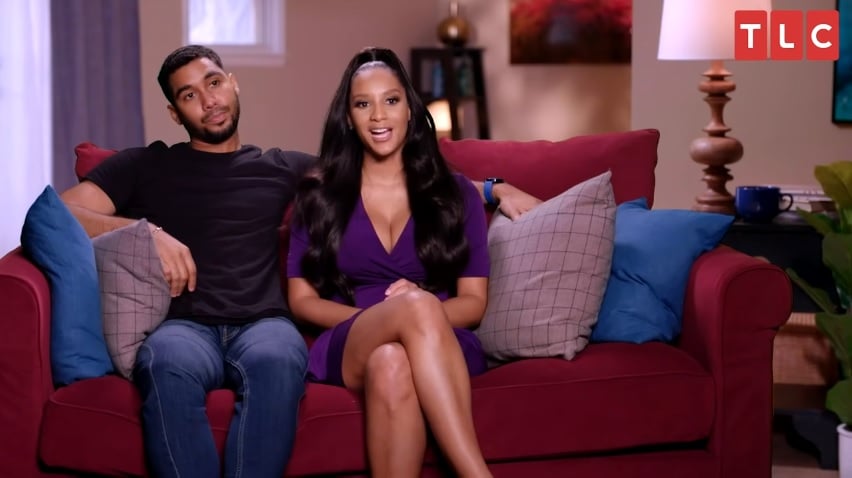 Chantel has been hard at work in school, and with just a final exam left to go, the future looks bright. This week, Chantel talks with her mother, Karen, about the prospect of graduation. She even goes in for a job interview at a plastic surgeon's office. She speaks with Dr. Myla Bennett, who interviews her, saying she's "interested" in Chantel, so things seem to be going her way. Will she get the job? We'll have to wait and see.
Why Chantel wasn't able to graduate yet
However, Chantel's hopes of graduating are quickly dashed. She comes home, clearly upset. She tells her husband, Pedro Jimeno, that she has "good and bad news."
"The good news is I passed all my classes," Chantel says. "The bad news is I can't graduate. My test average is three points off."
"This is what happened," Chantel relays. "I took my exam, immediately afterwards I practiced walking across the stage, they gave me this," she says as she shows off her sash. "And then they posted the grades, and they told me that I have to reapply to the next semester. I can't graduate."
Pedro is confused about how Chantel can pass the class, but fail her last exam. "You think that nursing school is like undergrad classes," Chantel tells her husband. "It's not. If I was in any other degree program, I'd be walking."
Pedro admits he isn't 'proud' of Chantel
Chantel thought that she was graduating now, but it didn't turn out that way. "I know you're not proud of me right now," she tells Pedro.
"I not proud of you right now," Pedro admits.
"And you're not, but I do need for you to be proud of me no matter what," she continues. "No matter what Pedro. My friends, they're still proud of me. They are supporting me, and they know how much this means. And you out of anybody should know how much this hurts me right now."
Pedro goes on to say that he supports her "more than" her family. But she tells him he isn't giving her what she really needs. She starts crying, and she's clearly upset about the whole thing.
"I feel disappointed with you because I believe that you going to do it the best," Pedro says. "You're going to finish school this year. And now for my part I need to wait too."
Pedro wants to go to school and leave his job in a warehouse, but now he must wait for another semester to go by for Chantel to finish school before he can start.
It's a stressful time for them both, but they'll have to lean on each other to make it through with this unexpected wrench in their plans.