'The Family Chantel': Why Some Fans Are Calling Out Coraima
In season 2 of The Family Chantel, a lot has come to the surface. Pedro Jimeno's sister, Nicole, has a new boyfriend named Alejandro. But there's one problem – he's still married. Although he has admitted to trying to get a divorce, it doesn't seem to comfort those closest to Nicole that find out for the first time.
Coraima learns that Nicole's boyfriend is married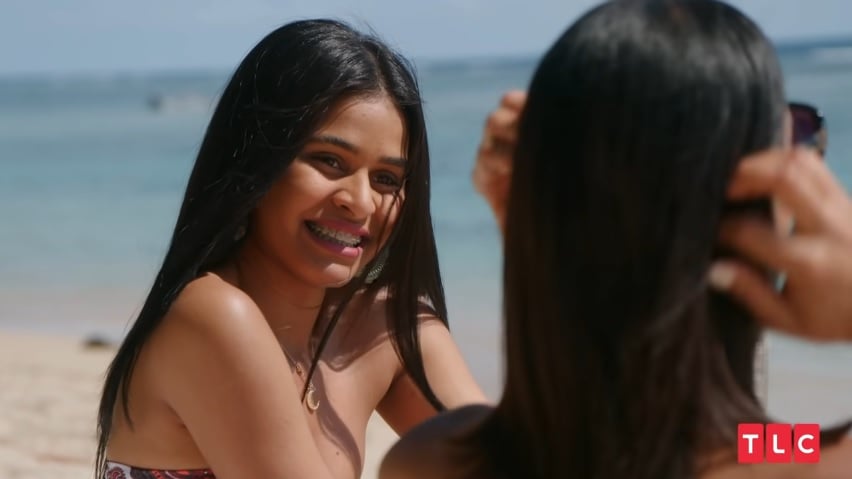 Nicole's brother went to New York City, where Alejandro is, to meet him. During the encounter, Pedro learns that Alejandro is still married. It's a stressful situation, and one that Pedro obviously isn't happy about.
Nicole has been keeping the secret of Alejandro's marital status from her close friends and family, but this week, she tells her good friend, Coraima, when they go to see an orthodontist together while Coraima is in the chair with her mouth wide open with a cheek retractor.
While the cheek retractors are in her mouth, Coraima asks how the situation went with Pedro and Alejandro. Nicole decides to not hold back, and she tells her friend the truth of the matter.
"Alejandro was really nervous, and Pedro started asking him a lot of questions," Nicole says. "But… Alejandro told him the truth." Coraima asks, "About what?"
"That he's still married," Nicole finally admits.
"What?" Coraima's response is to sit up in the chair and remove the cheek retractors from her mouth. She asks if Alejandro is married, and Nicole admits that he is.
"That's serious Nicole," Coraima says. "A Dominican that doesn't live here and on top of that, he's married. What wrong with you? I mean, no way," she also remarks.
Later, she tells the cameras her feelings about the matter. "Being with a married man is serious," Coraima explains. "Even though at one point I was warning her brother about his relationship. I never wanted to get with him because he's still married."
Why some fans are calling out Coraima
In season 4 of 90 Day Fiancé: Happily Ever After, Pedro actually does some close dancing with Coraima in the Dominican Republic while also married to Chantel Everett, which a lot of people probably wouldn't be OK with while in a relationship. Considering everything she just said to Nicole about her situation with her dating a married man, it's given some fans reason to pause and question the situation.
"I think between Pedro and I, there was a connection," Coraima says to the cameras after dancing with Pedro at the time. "It's something that he hasn't felt in a while because of the problems he's had with his wife. I think he should find a woman like him, Dominican, that understands him and accept him how he is."
Obviously, fans haven't forgotten about this situation, and they called Coraima out on Reddit in a post about her behavior. In one screenshot included in the post, she's seated in the dental chair asking Nicole, "What wrong with you?" And in the next scene, she's dancing with Pedro. The post is titled: "hE's MaRrIeD!"
Obviously, fans have opinions about the whole situation. "She did not seem to care when it was PEDRO who was married though," a fan suggested.
Another fan thinks Pedro and Coraima were "enjoying themselves" during their dancing together, although Chantel is Pedro's wife. "And it's not even like they were 'just dancing.' Both were very clearly and visibly enjoying themselves. Pffft," a fan remarked.
A fan remembers Coraima's comment about Pedro being with a "Dominican." "Yeah, but remember, Pedro 'should be with someone like himself, a Dominican' 😂 …," a fan pointed out.
Another fan says for Coraima to "Shut up."
It's clear some fans are calling out Coraima for her reaction to Nicole's news about dating a married man, although she was dancing with Pedro and making comments in the past.