The Famous and Not-So-Famous Men Danica Patrick Dated Before Aaron Rodgers
Reports have surfaced that Danica Patrick and Green Bay Packers quarterback Aaron Rodgers have split. They had been dating since at least January 2018, when Patrick confirmed the romance rumors.
"We've just been sort of friends the whole time, kept in vague touch and seen each other at the ESPYs almost every year, and other places," she said at the time. "So one thing led to another, and we realized how similar we were, and yeah, that got the ball rolling."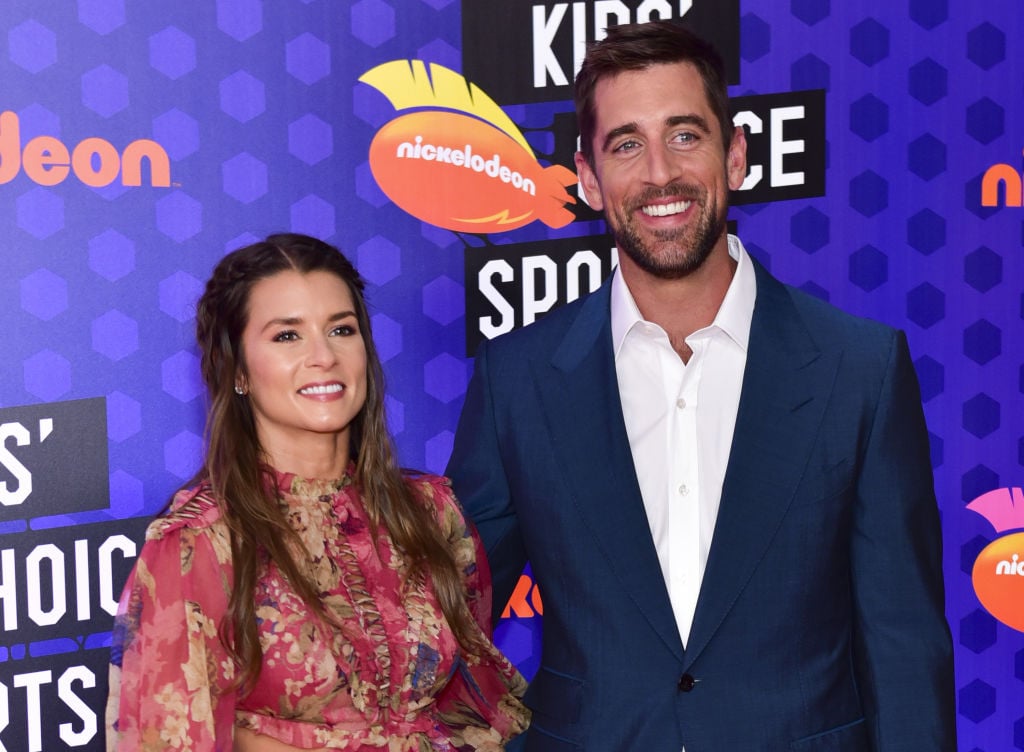 Before Rodgers, rumors about Patrick's dating life including alleged hookups with Drake and Eminem. However, there's no evidence that she ever had a fling with either of those rappers but we do know about a couple of men she was with before her current beau. Here's who the former race car driver previously dated and walked down the aisle with (you'll likely recognize one of their names).
Patrick was married once before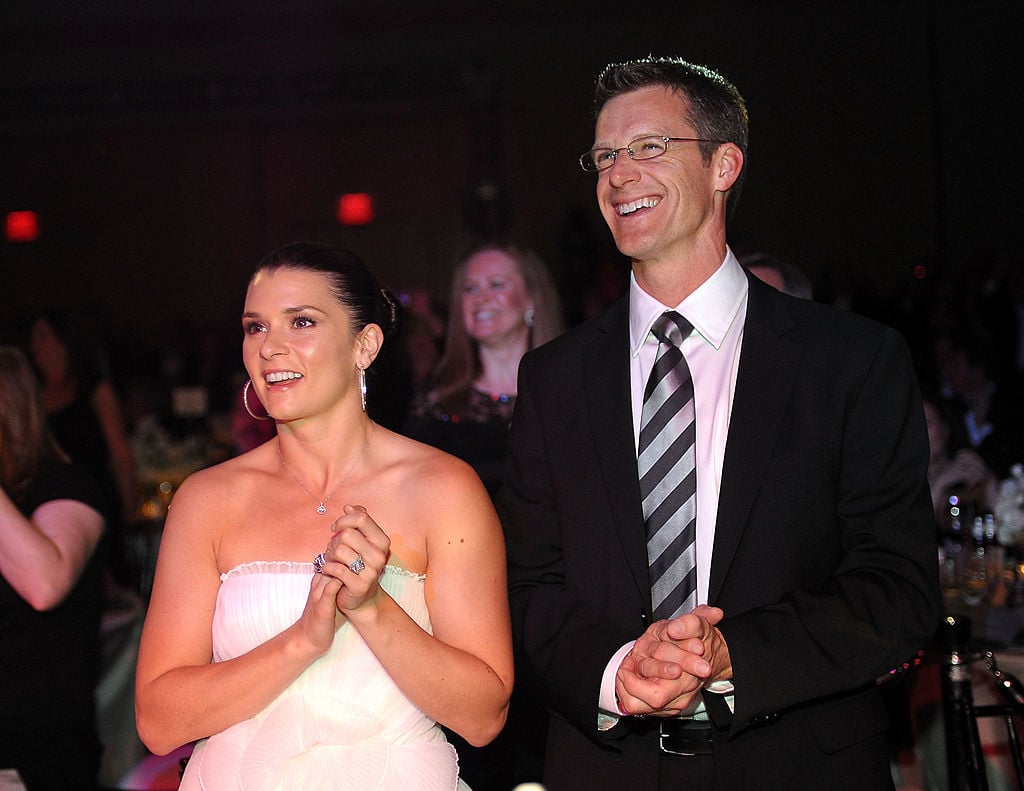 Patrick was previously married to a man named Paul Hospenthal.
Hospenthal is a physical therapist and Patrick visited his office when she was recovering from a hip injury. The pair got engaged in 2004 and wed the following year. Patrick even converted to Catholicism to marry Hospenthal. However, it just wasn't meant to be and the two decided to end their marriage which Patrick announced on Facebook.
"I am sad to inform my fans that after 7 years, Paul and I have decided to amicably end our marriage," she posted. "This isn't easy for either of us, but mutually it has come to this. He has been an important person and friend in my life and that's how we will remain moving forward."
Their divorce was finalized in 2013.
Patrick was in another serious relationship before Rodgers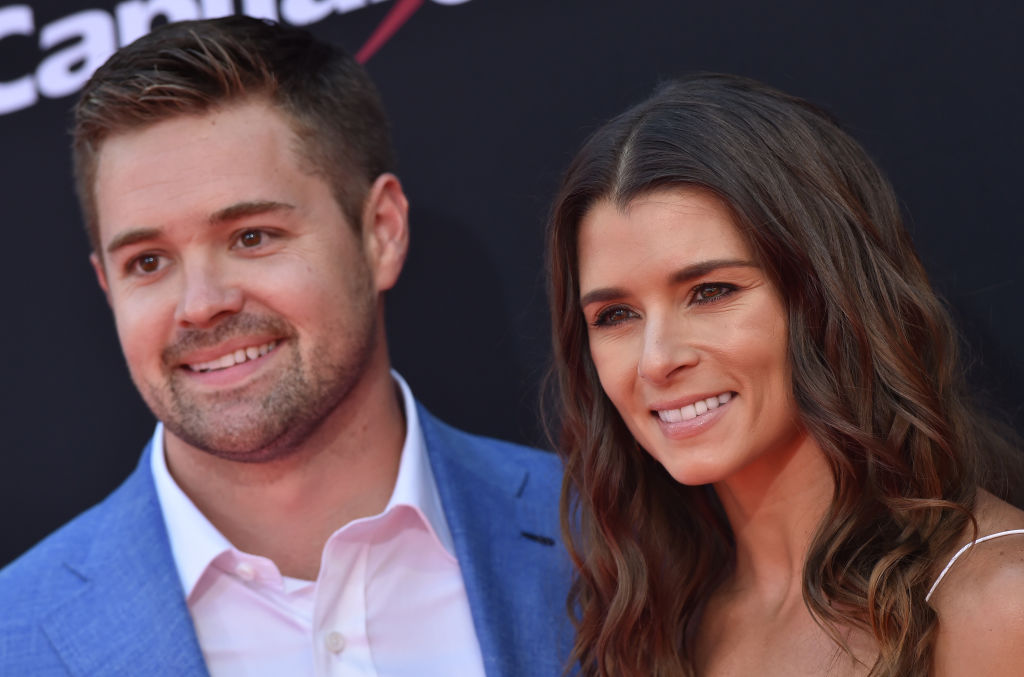 After her divorce, Patrick jumped back in the dating pool with fellow NASCAR star Ricky Stenhouse Jr.
While some fans thought this was a match made in racing heaven, the pair decided to call it quits. At the time of their split they were still competing in the same sport and Stenhouse said he would never race her any differently than he did before.
Patrick responded to his comments saying, "I heard his interview, and I agree. If we can help each other — if helping him helps me — so be it. Vice versa. I agree with all that. When we first met, there was already respect there from the very beginning when we were just friends, so I don't see that changing at all."
Who Rodgers dated prior to Patrick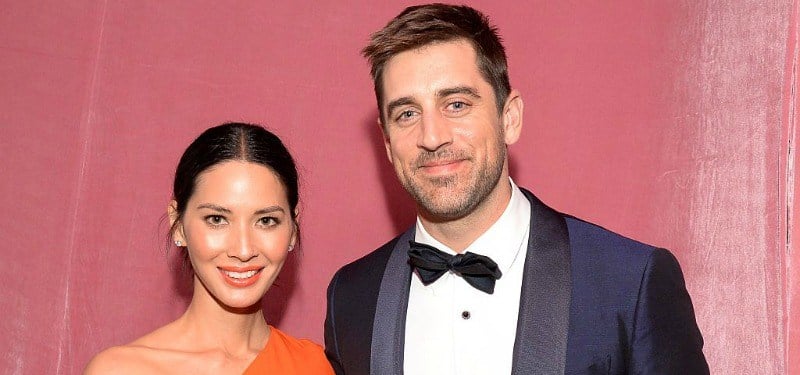 Before he and Patrick got together, Rodgers was also in a very public relationship with actress Olivia Munn. The two dated from 2014 to 2017 before calling it quits.
A few months after they broke up reports surfaced that the athlete  "rebounded" with soccer player Marie Margolius after they were spotted having dinner together in New York City.
Over the years, Rodgers has also been linked to actresses Jessica Szohr and Kelly Rohrback, as well as Lady Antebellum singer Hillary Scott when photos of him out with each of the ladies on separate occasions made the rounds.