The Famous Beatles Lyric George Harrison Plucked From a James Taylor Song
While there was never any charge of plagiarism, this classic Beatles song has the same exact line as a James Taylor track from the year before.
If you ask people to name their favorite George Harrison songs from his Beatles days, you'll usually hear them call out tracks from the later albums. "While My Guitar Gently Weeps" from The White Album is definitely a common answer; so is Abbey Road's "Here Comes the Sun."
But "Something" might rank highest of all when people run down George's best work. Paul McCartney thought it was the greatest number in George's songbook, and John Lennon considered it the standout track on Abbey Road.
Frank Sinatra, still a heavyweight in 1969, called it the best love song he'd ever heard. And if you need any further endorsement, look at it from a purely commercial standpoint: "Something" was the only song by George The Beatles released as a single.
But George couldn't claim it was entirely original (whatever that phrase means). The opening line matches that of a James Taylor song of the same name.
Taylor debuted 'Something in the Way She Moves' at Apple in 1968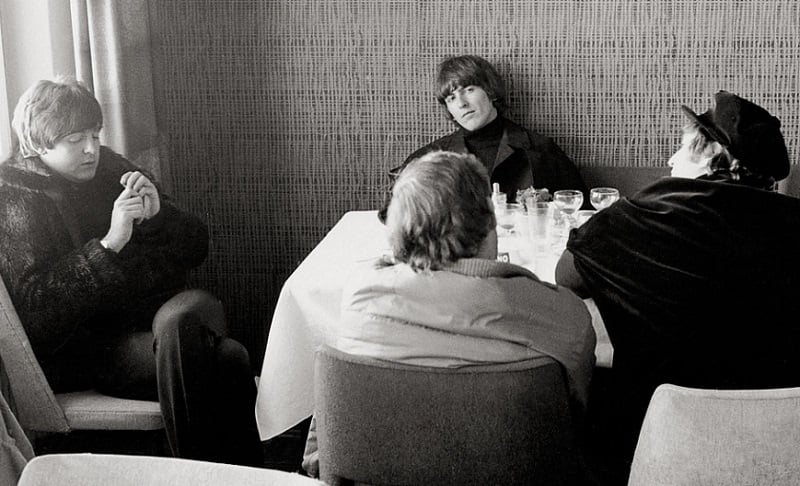 To be precise, George didn't just borrow a line from a Taylor song; the line was also the title of the song that appeared on Taylor's self-titled debut. The song was "Something in the Way She Moves," and Taylor recorded it at the same studio The Beatles used to record several White Album tracks.
And it was no coincidence that George used the line. After signing Taylor to the band's newly formed record label (Apple), George and Paul performed on "Carolina on My Mind" on that same album. In fact, Taylor included the song on a demo tape Paul (and possibly George) heard beforehand.
George didn't try to hide the source of the line, which was really just a starting lyric for a very different song. "There was a James Taylor song called 'Something In The Way She Moves' which is the first line of that," George said around the time of Abbey Road's release.
"And so then I thought of trying to change the words, but they were the words that came when I first wrote it. So in the end I just left it as that, and just called it 'Something.'" It certainly didn't bother Taylor at all.
Taylor said it was 'flattering' George used the line in 'Something'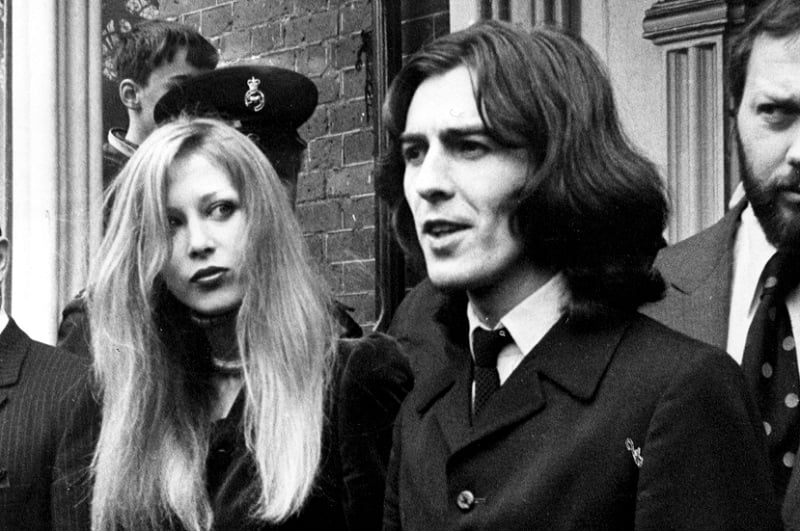 While a copied line in a song might strike some as bad form (or even plagiarism), it's not a big deal for several reasons. For one, the lyric itself isn't particularly remarkable. And it's something John did with an Elvis line on "Run For Your Life."
To Taylor, it was barely worth mentioning. "I don't think he intentionally ripped anything off, and all music is borrowed from other music," he said. "So, completely, I let it pass. If George either consciously or unconsciously took a line from one of my songs then I find it very flattering."
Peter Asher, who produced Taylor's debut record (and whose sister Jane dated Paul for several years), heard from Taylor firsthand on the subject. "James had written that song and George used that same line of lyrics, which James said was a compliment," Asher told Billboard just this week.
And Taylor went out of his way to note how "borrowed" music was over the years. "James pointed out that in [his own] song he used the lyrics, 'I feel fine,'" Asher said.
Also see: Why Every Beatle Except Ringo Played Drums on 'Back in the USSR'