'The Fast and Furious': Vin Diesel's Sister Counted Hits He Took During Fight Scene Rehearsals
When it comes to franchise success, The Fast and the Furious ranks among the best of the best in terms of numbers. For nearly 20 years, the films have accumulated almost $6 billion total worldwide box office revenue with another movie slated for a 2021 release. That said, one star of The Fast and Furious franchise, Vin Diesel, has an unorthodox method for making the most out of his role as Dominic Toretto and it involves his sister.
Who is Vin Diesel's sister?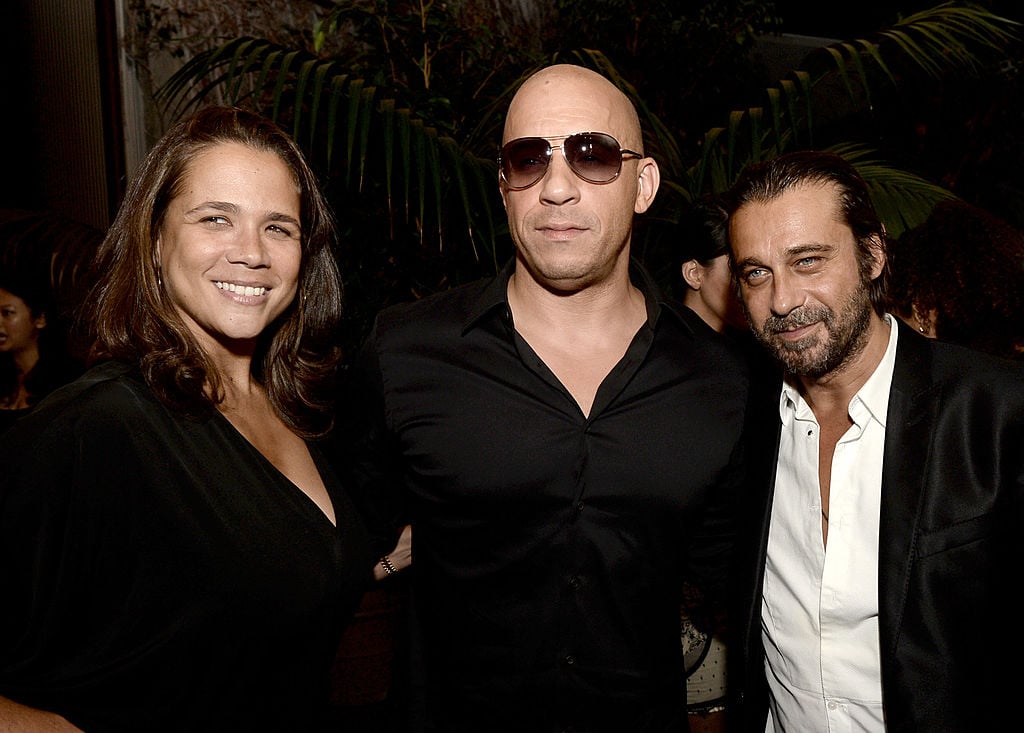 RELATED: Why Vin Diesel's Promise to the Late Paul Walker Means 'Fast and the Furious' Franchise Ends With Lucky Number 10
As per the old Hollywood standard, The Fast and the Furious star, Vin Diesel, changed his name before hitting the big time.
Born Mark Sinclair [Vincent], along with a twin brother named Paul, the actor also has a half-sister in the business — Samantha Vincent.
While the Fast and Furious star is known for his time in front of the camera, Vincent is a well-known movie producer with credits such as the Fast films, The Chronicles of Riddick, and xXx, to name a few.
In 2018, Vincent won the Vanguard Superstar Award at the Bronzelens Film Festival with news of an all-female Fast and Furious spinoff in Jan. of this year, which Vincent will produce.
Diesel took to social media at the time to share the news.
"As you know, there are three new spin-offs that We have promised Universal… well this week we heard a pitch for the Fast female protagonist driven spinoff I created in 2017, and you can tell by the smile on Samantha's face it was VERY exciting. Shout out to Nicole Perlman, Lindsey Beer, Geneva Robertson-Dworet. Welcome to the Fast FAMILY…

Vin Diesel Instagram
Here's why Vincent counted hits Diesel took during 'The Fast and the Furious' rehearsals
RELATED: 'Hobbs & Shaw' Stars Jason Statham and The Rock Have Fight Scene Stipulations That Say They Can't Lose
Previous reports regarding Hobbs and Shaw actors, Diesel, Jason Statham, and Dwayne Johnson indicated contract stipulations that demanded each actor never lose an on-screen fight.
That's right — Wall Street Journal previously noted that neither of the three stars could be seen as the "loser." To be sure Diesel is always perceived as a winner in any Fast fights, he employed Vincent to count the hits during rehearsals, according to The Guardian. Her job is to make sure he can still "get his licks back in" every fight scene. If not, they can tweak choreography in accordance with their contracts.
While Statham's contract simply limits "how badly he can be beaten up on-screen," and Johnson employs producers, editors, and fight coordinators to help make sure he always gives as good as he gets," it's Diesel who has the one-up. With a sister like Vincent who has his back, how can he lose?
How does this practice fare for Diesel's future work?
RELATED: 'Fast and Furious' Star Vin Diesel Is Recording an Album So Prepare Yourselves Now
While the world awaits the release of F9, Diesel posted a cryptic message to his fans about future projects.
"I have so much to share… Riddick, Xander, Kaulder…
In fact, I made this video to hold myself back from sharing what no one on this planet knows… TEN! Haha. All love," he said on Instagram.
Clearly Diesel has more movies in store. It's unknown if Vincent will be there to referee rehearsal fights or if any new contracts will include the same stipulations as the Fast franchise.