'The Fault in Our Stars': Did Shailene Woodley Really Cut Her Hair Off?
Yes, Shailene Woodley really did cut her hair for her role in 'The Fault in Our Stars.'
Shailene Woodley marches to the beat of her own drum, and doesn't seem to care much what other people think about her. That kind of devil-may-care attitude serves her well in the entertainment industry, where everyone has an opinion about everyone. But there are some instances where Woodley has cared what people think of her, specifically fans. Woodley played fan favorite Hazel Lancaster in The Fault in Our Stars, and she was determined to get the role right. But did Shailene Woodley really cut her hair off for the film?
'The Fault in Our Stars' was a beloved book before it became a movie
The film The Fault in Our Stars was based on a novel of the same name written by John Green. Like the subsequent movie, the book was a huge hit with teenage fans. That meant Woodley had a lot to live up to. When she was cast as Hazel Lancaster, fans doubted she could pull off their beloved character. In the book, Hazel's life is far from Hollywood perfection. Fans were worried Woodley wouldn't be able to convey the struggles Hazel experiences as a 16-year-old lung cancer patient. 
In the book, Hazel reluctantly attends a cancer support group, where she meets the charming Augustus Waters. The two ignore their health problems to travel to Amsterdam in search of their favorite author. Like most teen romances, The Fault in Our Stars ends in tragedy; the cancer that united the couple ends up separating them when Augustus dies of his illness. Given everything Hazel goes through, any actress attempting to bring the novel to screen would need to be top notch. It turns out Woodley was the right girl, despite fans' initial reservations. 
Shailene Woodley really cut her hair for 'The Fault in Our Stars'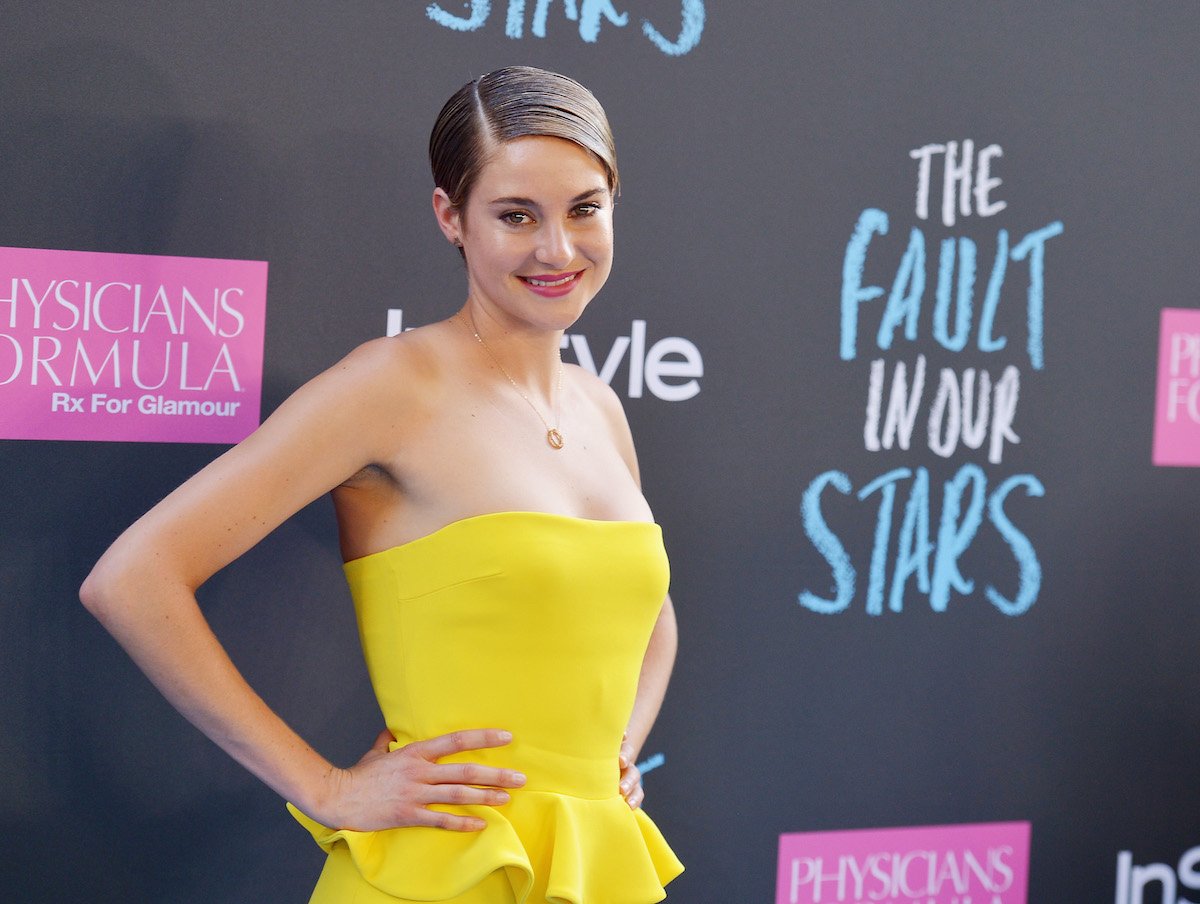 Hazel's haircut is important in the book. Hair loss from cancer treatment left Hazel with short hair, and fans didn't want that to change when the work was translated to film. Woodley was game. At one point she was known for her long brown hair, but she didn't hesitate to cut it off when the role required. 
Woodley may not have hesitated, but she did cry a little. There are videos online of the initial chop, and Woodley does look a little sad to see her long hair go. But she recognized how important it was to her character. She wanted the film to be authentic, and true to the book. In the end, it worked; Woodley ended up leveraging the Fault in Our Stars fans for greater good. 
Shailene Woodley leaned into the haircut 
When Woodley got the chop, she ended up donating her hair to a charity that makes wigs for children. Then, she encouraged fans to do the same. Woodley posted on social media with the hashtags #HairforHazel and #ItGrowsBack. Fans followed her example, and ended up donating their own hair and posting about it. 
Woodley could have chosen to use a wig, or even a slightly longer hair style. But she didn't. Woodley was dedicated to the source material, and maybe she liked her short hair, despite the tears.
The actress ended up keeping her short locks for her next role. Although Woodley had already filmed the first Divergent movie with long hair, she asked to keep her short hair for the subsequent movie. Filming a blockbuster takes time, and Woodley would have had to keep her hair trimmed during shooting for Insurgent.