The First Led Zeppelin Song Credited to Jimmy Page and Robert Plant
When Led Zeppelin's debut album hit record stores in 1969, songwriting wasn't its main appeal. The blues-heavy release drew inspiration from works by the genre's masters (including Willie Dixon and Howlin' Wolf). What made rock fans buy the record was Zep's unique attack.
From "Good Times Bad Times" through "How Many More Times," the quartet's blistering sound became its trademark. Glyn Johns, who had was working with The Beatles and Stones in that period, called Zep "unbelievable," adding he'd "never heard a band play in that way before."
Indeed, no band had ever paired a guitarist like Jimmy Page with a drummer like John Bonham. When you added the pure power of Robert Plant's vocals and the technical prowess of John Paul Jones, you had a juggernaut.
On Led Zeppelin II, fans got a better feel for Zep originals. Listeners also got their first look at the Page/Plant songwriting team that would produce "Stairway to Heaven" and so many other classics.
'What Is and What Should Never Be' was the first true Page/Plant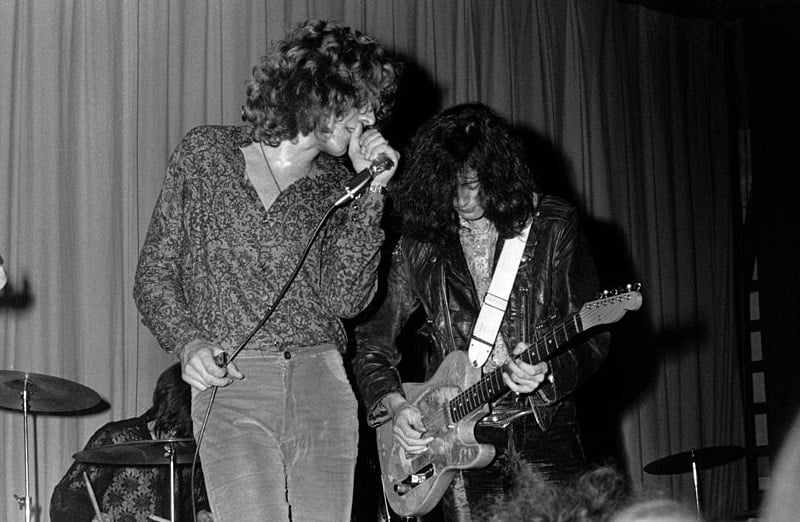 Listeners saw Zep surpass its debut album right from the opening track of Led Zeppelin II. With "Whole Lotta Love," Page had created one of the all-time great rock riffs. However, the Plant lyrics weren't so original, which led to a lawsuit down the line.
On the record, you saw all four members of Zep (though not lyricist Dixon) sharing a composing credit on "Whole Lotta Love." But the second song, "What Is and What Should Never Be," featured the Page/Plant stamp for the first time.
"And if I say to you tomorrow," Plant sings with a mystical flair at the start of the song. A swinging, jazzy accompaniment then backs him up. Plant continues, "Take my hand child, come with me / It's to a castle I will take you / Well, what's to be they say will be."
Then the band kicks into gear. While the first album generally varied between "heavy" and "heavier," fans had gotten a preview of this Page/Plant style on "Babe, I'm Gonna Leave You" (an Anne Bredon song covered by Joan Baez). As songwriters, they loved to use the effects of "light and shade," and "What Is and What Should Never Be" brought that out.
The 'light and shade' of Page/Plant also came through on 'Ramble On'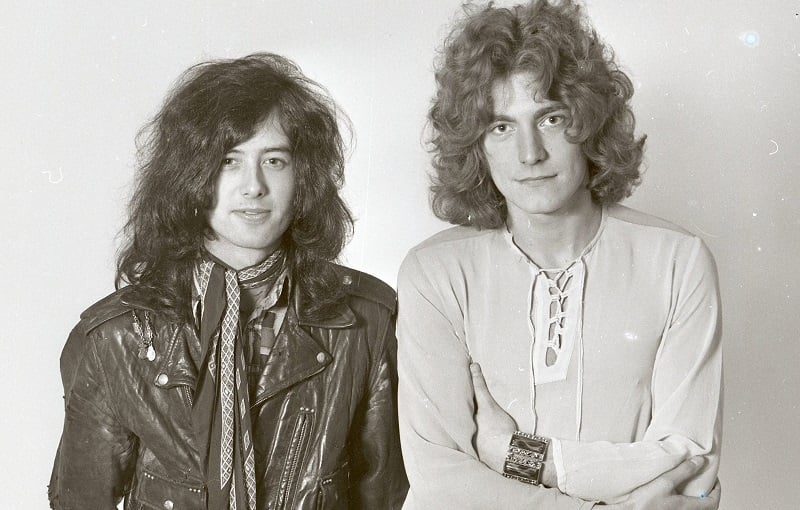 You get a feel for the band members' taste in music when looking at Zep songwriting credits. Aural assaults such as "Heartbreaker" and "Whole Lotta Love" credited all four men in the group. But the light and airy "Thank You" belonged to Page/Plant. (Bonham lays out on parts of the song.)
When you get to "Ramble On" on the album's second side, you once again find Page and Plant deploying their "light and shade" approach to composition. That track, coupled with "What Is and What Should Never Be," announced the arrival of a formidable songwriting team.
While the pair would occasionally just get the Led out on tracks like"Immigrant Song," the Page/Plant team would perfect its "light and shade" method on "Stairway," "Over the Hills and Far Away," and "Ten Years Gone." It began in earnest with the second track on Led Zeppelin II.
Also see: The Zeppelin Song Jimmy Page Said Really Showcased His Guitar 'Swagger'