'The Flash': Danielle Panabaker Charms Famous Friends With Well-Baked Instagram Snaps
The Flash Season 6 put on the breaks after "The Exorcism of Harrison Wells." With no new episodes since March 16, viewers have been left wondering what will go down next. Although Team Flash is currently on a break, the stars who play the heroes on the show are staying connected with their fan base through platforms like Instagram. And Danielle Panabaker recently posted a few snaps to her account that generated some major hype from The Flash fans, co-stars, and a few famous friends.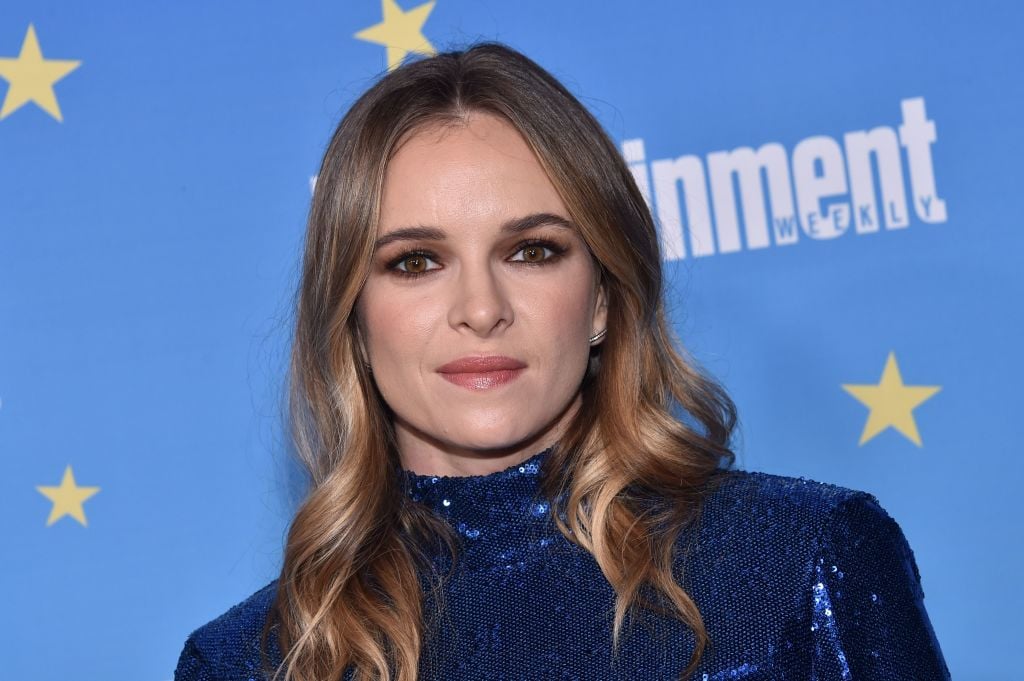 Danielle Panabaker's Instagram following
"Actress. Director. Caitlin Snow & Killer Frost on The Flash. Wife. Elliot's mom. World Traveler." That is Panabaker's headline on Instagram, where she has built a following of over 3.6 million. Her description speaks to the diversity of the content she delivers in which she gives fans a peek into her world.
From her throwback photos to her home life, Panabaker's posts have been on fire with comments from fans and superstars like her. Here is what her famous friends said about some of her hottest photos.
Danielle Panabaker, sugar, spice and everything nice
"'An apple a day…' this applies to pies too, right?" That is the caption Panabaker added to her Instagram image showing off a homemade apple pie ready to go into the oven. The dessert looked to include a flaky crust and a tasty dose of sugar and spice.
Some of Panabaker's famous friends flattered her with comments about the image, like Dr. LA Thoma Gustin, wife of The Flash star Grant Gustin, who responded to the post with a drooling face emoji. Once Upon a Time star, Jennifer Morrison followed up with three smiling faces with heart eyes. Other followers also joined the conversation with comments like this one: "I've never had any pie, and this is making me want pie."
Still, some took the opportunity to congratulate Panabaker on not only her baking skills, but on the new addition to her family. One admirer wrote, "Hi. You are the cutest! And I hope you and your baby are doing great. Hope we will see him/her soon! Lots of love and best wishes!"
Danielle Panabaker, from baby bump to baby's mama
Panabaker's Instagram snaps allowed fans to follow along with her pregnancy until the birth of her child with her husband, Hayes Robbins. Her Instagram birth announcement garnered more than a half-million likes and many congratulatory comments, including some of these from several co-stars and famous pals:
Sendhil Ramamurthy, who played the villain Bloodwork on The Flash, exclaimed, "CONGRATULATIONS!"
And The Flash co-star Danielle Nicolet wrote, "So happy for you, and can't wait until we can all be in the same room together!"
Numerous Arrowverse stars and alums like Echo Kellum, Brandon Routh, and Katie Cassidy also expressed congratulations in the comments. But the adoration extended beyond the stars of The CW lineup.
Other celebs who posted congratulatory replies to the Instagram post included Josh Dallas (Manifest), Tom Ellis (Lucifer), Aly Michalka (iZombie), Arielle Kebbel (Ballers), and Robin Lord Taylor (Gotham).
Danielle Panabaker, throwback snapshots
Along with sharing recent milestones, Panabaker gives her followers a peek into her past with throwback pictures. She shared one image of herself as a youngster playing solitaire on an old school desktop computer. Rose McIver of iZombie simply replied with a series of smiling faces with heart eyes. Enough said.
Read more: Arrowverse Stars React to Grant Gustin's Black Flash Suit Instagram Photo