'The Flash': Danielle Panabaker's Adorable Instagram Birth Announcement
'The Flash' star, Danielle Panabaker, shared a bit of good news with the world in an adorable Instagram post. Here's the scoop on her new bundle of joy.
Season 6 of The Flash has been uncharacteristically disheartening. From the mass deaths that happened during Crisis on Infinite Earths, to the Mirrorverse trap that ensnared Iris and Kamilla, to the disjointed Team Flash relationships — there has been plenty of bad news to go around in the Arrowverse's senior series. Outside of the TV universe, things are looking brighter. Recently, one star of The Flash, Danielle Panabaker, shared a bit of good news with the world in an adorable Instagram post about her new bundle of joy.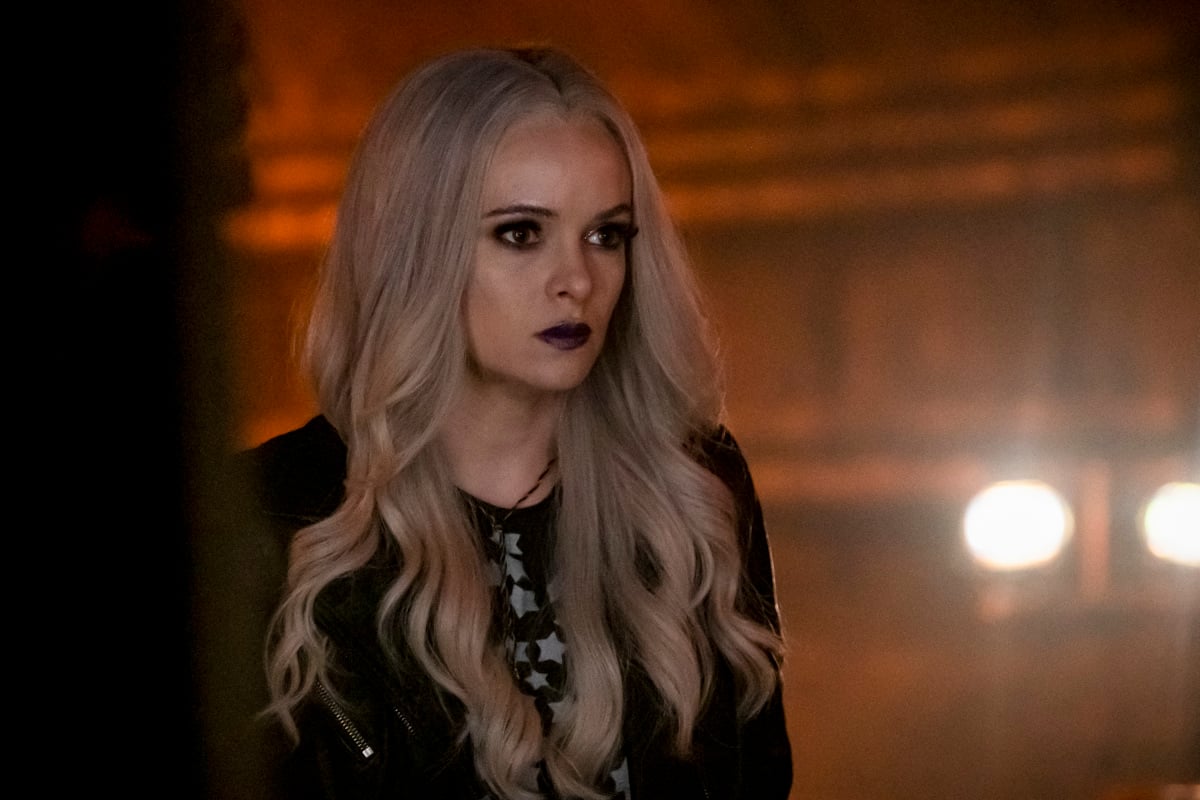 Danielle Panabaker's frosty alter ego
On The Flash, Panabaker plays Dr. Caitlin Snow, who has been a part of Team Flash since its inception. The character provides medical expertise, prudent advice, and understated, yet witty, banter.
In Season 3, after the Flashpoint story, Dr. Snow began displaying the metahuman ability to create and control ice. At first, her alter ego, Killer Frost, brought chaos and destruction. After some growing pains, Frost and Caitlin gained mutual respect and affection for each other, and Frost became an official member of Team Flash.
As a skilled actress, Panabaker — with the help of some snazzy hair and makeup pros — expertly morphs between the Caitlin and Frost characters. Her performances add depth, excitement, and even a little comedy to the fabric of the show.
Danielle Panabaker's flashy maternity snapshots
During The Flash Season 6, Frost and Caitlin have been in the mix of the action, and the cast and crew have done a bang-up job of hiding Panabaker's growing baby bump. But off camera, the actress has proudly strutted for the camera, showing off her belly in a series of cute maternity pictures.
Panabaker's character may be frosty, but the actress exudes warmth in her personal Instagram photos on display for her followers. Whether posing in activewear, casual clothing, or glam outfits, her uniqueness shines through in every shot. And fans are digging her Insta-feed!
One fan commented, "Wow!! Uh, [you] look more beautiful with this cute baby bump."
Another follower chimed in, saying, "[The baby] bump looks good on you, 'Caitlin Snow.'"
And the love just keeps on coming from fans like this gushing, "So adorableeeeeee stay healthy and well, Danielle!"
Danielle Panabaker's adorable birth announcement
On Thursday, April 2, Panabaker announced on Instagram that she had welcomed her child into the world. She posted a sweet photo of her hands cradling her pregnant belly. The heartfelt caption reads, "This was good but holding you in my arms is an indescribable feeling. Happy to announce that our baby was born and we are safe, happy, and healthy at home."
According to People, this is the first child for Panabaker and her husband, Hayes Robbins, who wed in June of 2017. Congratulatory comments are pouring in, including this one from The Flash co-star, Danielle Nicolet:
"So happy for you and can't wait until we can all be in the same room together!"
Read more: 'The Flash': Candice Patton and Danielle Nicolet Had a TV Catfight Before Teaming Up on The CW