'The Flash' Erased Ralph From This Major Season 7 Storyline
With Hartley Sawyer out, the creative minds behind 'The Flash' are working to overhaul season 7, including erasing Ralph Dibney from a particular storyline.
Lately, The Flash has been thrown some killer curveballs, including the sudden dismissal of Ralph Dibney portrayer Hartley Sawyer. The casting shakeup has affected the trajectory of the narrative, so the creative minds behind The Flash are working to overhaul season 7.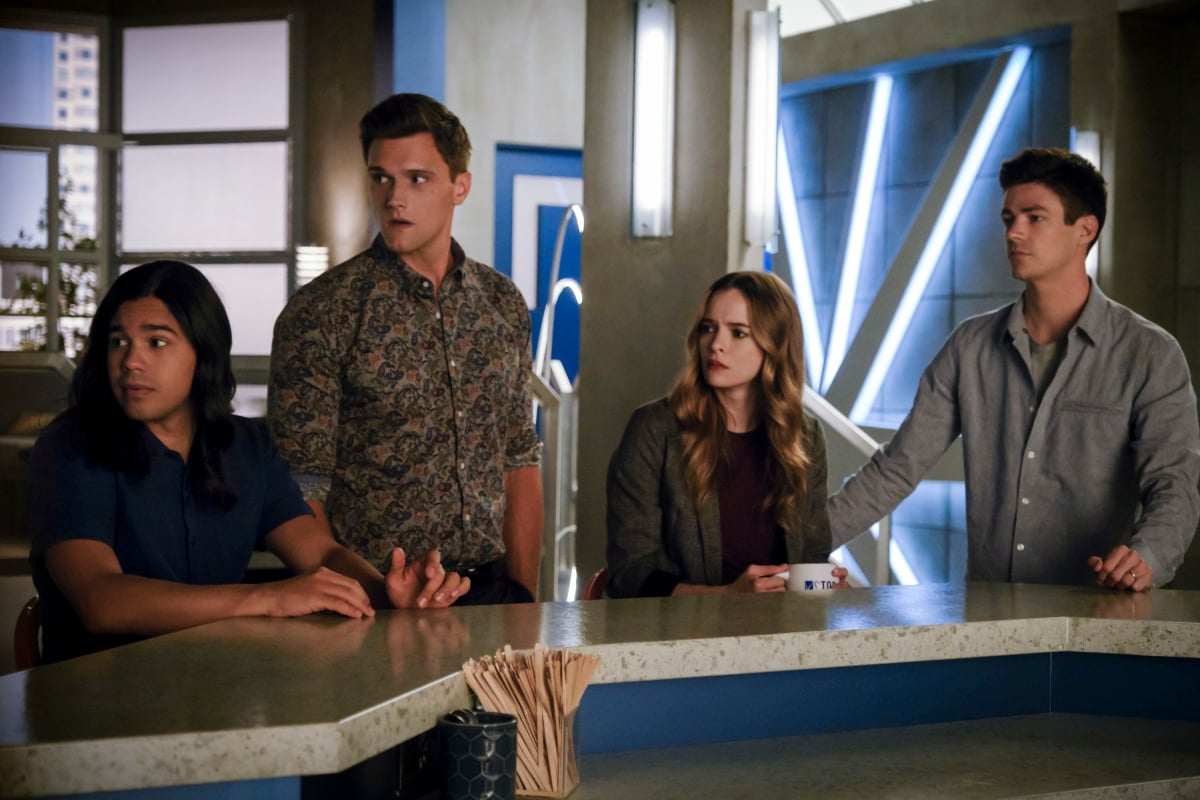 'The Flash' Season 7 will tie up Ralph and Sue's stunning cliffhanger
Shortly after The Flash season 6 finale, news of Sawyers' firing broke, and fans began to wonder how the show would resolve the shocking cliffhanger involving his character. The last time we saw Ralph, aka Elongated Man, he had just broken the news to Sue that she was in legal hot water.
Eva McCulloch, aka the Mirror Master, had framed Sue for Joseph Carver's murder. As Sue's primary connection to Team Flash, Ralph was positioned as a key ally who would presumably help the socialite clear her name.
With Sawyer out, The Flash writers must craft a fitting conclusion without him. But according to what showrunner Eric Wallace told Entertainment Weekly, The Flash's creative team will wrap up Sue's story arc and give Ralph a sendoff that will "honor the character."
'The Flash' team had big plans for Ralph in season 7
After a brief appearance in The Flash Season 7, Ralph will bid Central City adieu indefinitely. Prior to the casting change, the writers had planned to send the character on an adventure with a certain companion.
Wallace told EW, "There was a whole storyline that involved Ralph with another character in particular going off on a two hander journey — a season-long [arc] that would have involved a whole bunch of twists and turns that would have played into the season's big bad, which I don't want to spoil. And yeah, we can't do that anymore."
The writers erased Ralph from a season 7 storyline
Sawyer's departure may have derailed the original plans, but the minds behind The Flash pivoted to create what Wallace calls a "much stronger" story.
"This is why I like planning ahead," said Wallace in his EW interview. "It turns out to be a situation of some lemons, and we made lemonade out of it. We pulled the Elongated Man out of this particular storyline, and the storyline became so much stronger because now it's focused on the other character, [who] I don't want to reveal because it's a surprise."
"For that other character, it became a much more of an emotional journey," Wallace explained. "And this other character I'm referring to is one of our series regulars, so it's going to be very exciting. That particular character now gets to go somewhere that we never imagined they would until many seasons down the line, but we just pulled that up. So I think it's going to be really fun. And it was a good way to, like I said, make an awkward situation into a great opportunity that ends up making Team Flash as a whole, stronger."
Follow Erika Delgado on Twitter.