'The Flash' Grant Gustin Fans Argue He's the Superior Speedster (Not Ezra Miller)
The Flash movie is expected to land in theaters in the summer of 2022 as a part of the DC Extended Universe. Although the DCEU has garnered mixed reviews from critics and fans, The Flash could potentially help turn things around. Unfortunately, fans still cannot seem to get behind Ezra Miller as The Scarlet Speedster, and many prefer Grant Gustin of The CW's The Flash series. Here's what fans are saying about Miller, Gustin, and The Flash movie.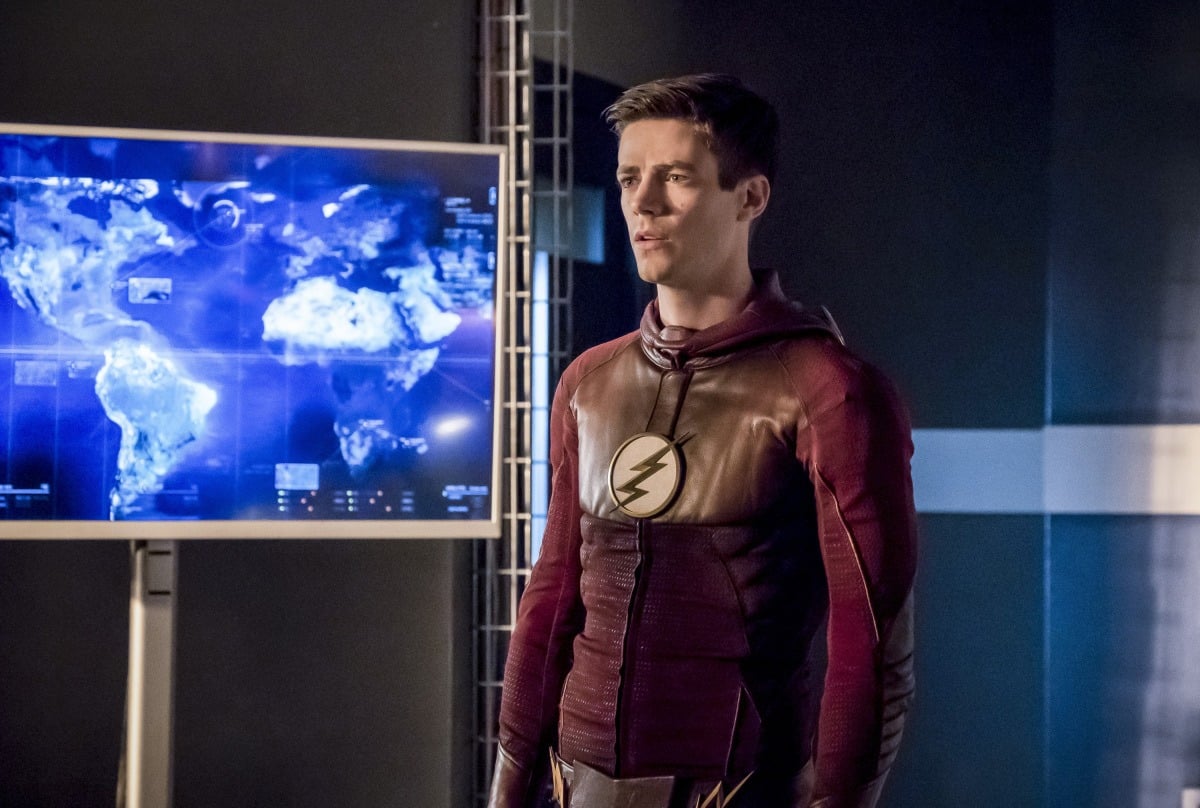 Fans question The Flash casting
Ezra Miller has portrayed The Flash in three DCEU films so far, including cameos in Batman v Superman: Dawn of Justice and Suicide Squad. The actor had a more substantial co-starring role in Justice League, and Miller is expected to reprise the role in the solo film.
Although the actor has banked lots of experience as The Flash, Miller's portrayal has not gone without criticism. Fans are still having a tough time buying Miller as the Fastest Man Alive. Armchair pundits have flooded social media with comments questioning Miller's unique brand of Barry Allen.
"Ezra Miller is not my Flash," barbed a Twitter user.
Fans prefer Grant Gustin as The Flash
"Grant Gustin is the best live-action Flash by far," tweeted a fan. That is one of many comments that have swamped Twitter since Miller premiered as the speedster on the big screen.
Gustin has become remarkably popular with fans for his portrayal of Barry Allen on television and his polished public image. In contrast, Miller, who received a lukewarm reception from Justice League audiences, has recently received backlash due to a personal controversy.
A video that was leaked in April appears to show Miller allegedly choking a woman. Some have speculated that the incident was meant as a joke, but the consensus is that fans are unhappy about Miller's actions regardless of the intent.
Miller has yet to comment on the incident, but fans have plenty to say. And many have taken the recent turn of events as an opportunity to double down on their support of Gustin.
One fan tweeted, "Ezra Miller really did that. This is why Grant Gustin is the only Flash we support in this house!!!!!"
"Grant Gustin is The Flash, not Ezra Miller," declared another fan.
There is also a camp of fans who would like to see The Flash television star Candice Patton play Iris West-Allen in the feature film alongside her TV beau.
"Hire Grant Gustin and Candice Patton on the big screen to play Barry Allen and Iris West [Allen]" suggested a fan of the Gustin-Patton duo.
Miller still has some supporters
Although the social media chatter seems to be overwhelmingly skewed in Gustin's favor, there are still some fans who support Miller.
When a fan tweeted in response to Miller's controversial video, "That's why Grant Gustin is the best Flash," another fan was quick to slam that statement.
"Not really," they tweeted, "Ezra Miller is the Flash. He's the best. Get over it!"
Read more: Twitter Says 'Ezra Miller is Over' After a Controversial Video Surfaces