'The Flash': Grant Gustin's Cute Instagram Family Portrait
Barry Allen hasn't had many opportunities for family time during The Flash Season 6. Between Crisis on Infinite Earths and the death of the Speed Force, the Fastest Man Alive is working overtime to keep up. On the other hand, it seems that Grant Gustin has slipped out of his alter ego's speedster suit and into the comfort zone with his loved ones. The actor shared a cute family photo on Instagram.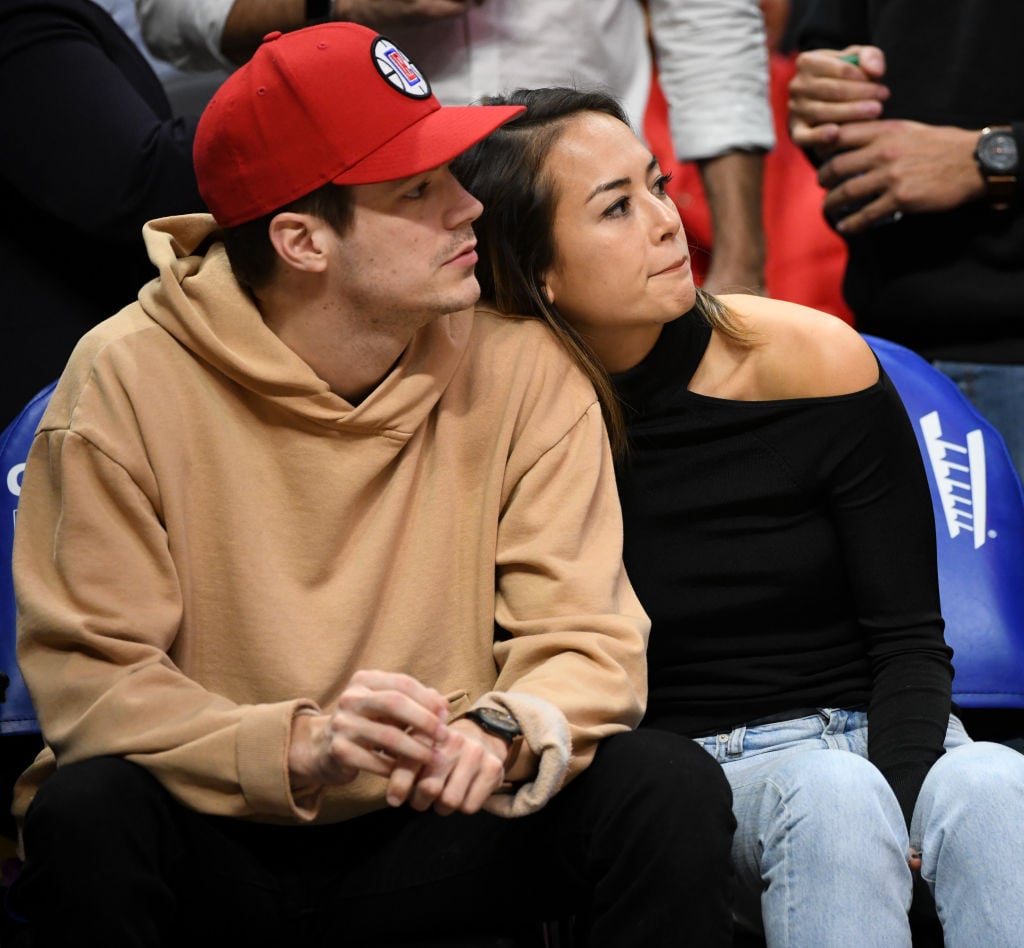 Grant Gustin's speedy alter ego
On The Flash, Gustin plays the title character, a metahuman with superhuman speed and an exceptional moral compass. By day, he's Barry, a humble forensics expert with the Central City Police Department. But by night, he protects the city from deadly threats with the help of his loyal group of colleagues, friends, and family affectionately known as Team Flash.
On the surface, The Flash's setup looks like a sweet gig. But longtime viewers can attest that saving the world comes with a hefty price tag. In season 6 of The Flash, Barry and Iris are processing grief and carrying heavy emotional weight while trying to maintain some semblance of a healthy marriage — something impossible with Iris stuck in the Mirrorverse.
Fans can only hope that Barry, Iris, and Team Flash can work through their trauma, defeat the Mirror Master, and create a new Speed Force by the end of The Flash Season 6. If so, maybe Barry can take a load off and actually spend some quality time with his wife and other loved ones, at least until the next threat arises.
Fortunately, it would appear that the actor who plays Barry enjoys time with his family in the real world because Gustin recently shared an adorable family portrait on Instagram.
Grant Gustin's pandemic portrait
In The Flash Season 6, Barry has been racking up miles and beating down baddies. The speedster has traveled to National City, gone into the Speed Force, and even took a trip inside the mind of a telepathic gorilla. But off camera, Gustin confirmed that he has been spending quite a bit of time at home, unlike his alter ego. The actor is banking extra time at the homestead, due in part, to the recent coronavirus (COVID-19) outbreak.
With that in mind, photographer Storm Santos has enlisted stars like Gustin and his wife, Dr. LA Thoma Gustin, to pose for "pandemic portraits." The couple even got their adorable pup to vogue for the family photo.
Gustin shared the snap on Instagram with a caption that read: "Finally did a super official shoot with [Storm Santos]! Can't wait to do another one once we can leave the house."
As the artist behind the campaign, Santos provided insight into the photoshoot on his Instagram page. Here's what he said about setting up the Gustins' portrait.
Another day down. A full week into April today. We got this. The Flash himself [Grant Gustin], his wife [Dr. LA Thoma Gustin], and maybe the biggest (fluffiest) star I've ever worked [with], Jett, dialed in for a pandemic portrait. Finally, after [a] few years of us trying to get together to shoot, it only took a crisis (get it *heh*) to get us together.

@stormshoots via Instagram
The photographer had nothing but kind words to say about the twosome. Santos wrote:
These two are seriously some of the hardest working people I have ever met. Between being a superhero and damn a doctor, these two are truly super. I've been lucky enough to spend some time with the Gustin family, and I love them dearly.

@stormshoots via Instagram
Read more: 'The Flash': Danielle Panabaker's Adorable Instagram Birth Announcement