'The Flash': Is George Clooney the Only Batman Not Asked to Return to the DCEU?
Both Ben Affleck and Michael Keaton will reportedly put on the Batsuit again in the upcoming The Flash movie. With the news that Ezra Miller's character will be encountering more than one version of Batman in the highly-anticipated film, many are wondering if George Clooney will return to the DC Extended Universe.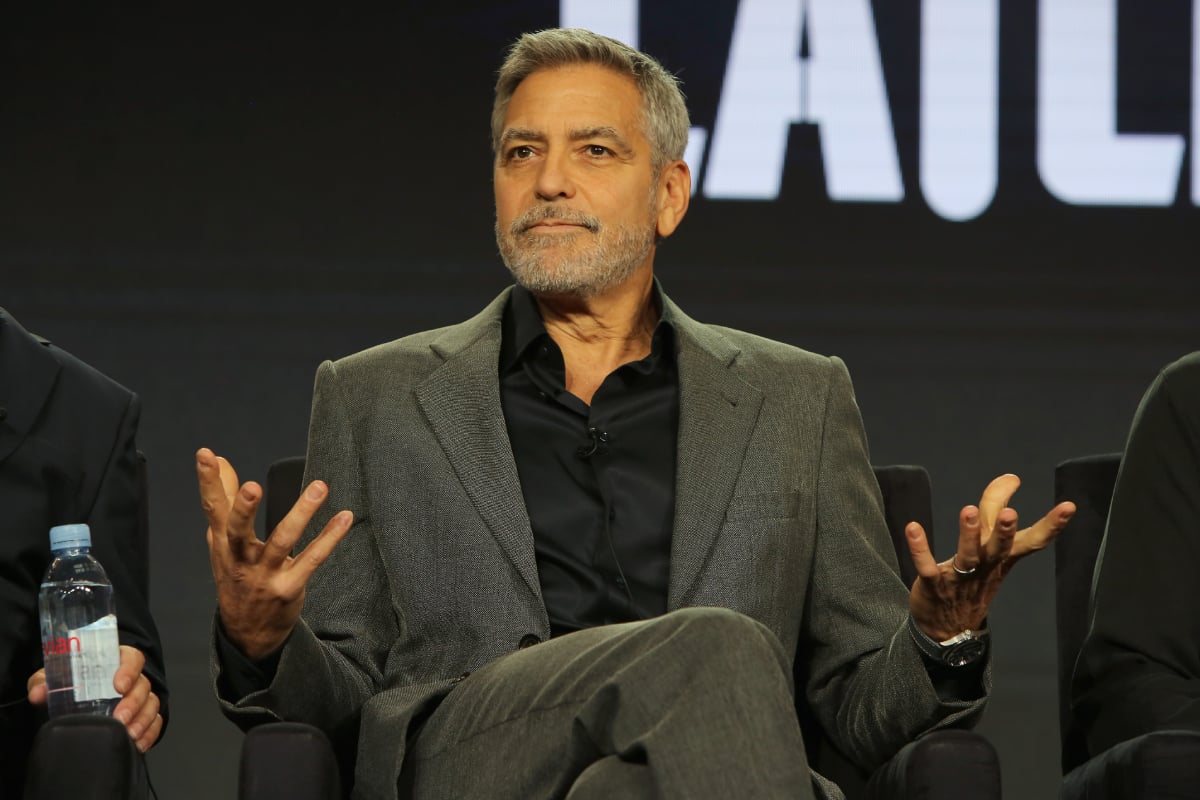 Val Kilmer has confirmed his involvement in 'The Flash'
Just days before DC Fandome in August, Val Kilmer surprisingly announced on social media that he would be involved in the virtual convention. Kilmer, of course, starred in Joel Schumacher's Batman Forever in 1995. And he hinted in his post that his Fandome appearance could mean putting the bat suit on again.
"Well, the news is out. Friends at Warner Bros. asked if I'd like to be a part of DC FanDome and I asked if it meant putting on the ol' bat suit. They said it's optional. Hmmm," posted Kilmer on Facebook.
Kilmer invited fans to join him and hundreds of incredibly talented people who shape "the DC multiverse." The Flash movie will be adapting Flashpoint, which features alternate timelines and universes. If Affleck and Keaton are set to return, there's no reason that Kilmer couldn't join them.
Christian Bale is reportedly 'coming back as Bruce Wayne'
According to Express, Christian Bale is also "coming back as Bruce Wayne" in The Flash movie, but he had one condition. The Dark Knight Trilogy actor – who starred in the highest-grossing Batman films at the box office – reportedly wanted Christopher Nolan's approval.
The 46-year-old "doesn't want to have a negative impact on his own stint as the Caped Crusader. But if Nolan gives his blessing, then talks could realistically move to an advanced stage in the near future," insiders claimed.
With Affleck and Keaton already on board, Kilmer seemingly attached, and Bale ready to go with Nolan's blessing, that leaves one Batman remaining to return to the DCEU – George Clooney.
Clooney and his nipple suit starred in the widely-panned Batman & Robin. But just because he was part of a Batman movie that most fans prefer to forget, does that mean he would be left out of The Flash?
George Clooney claims he's not part of 'The Flash'
During a recent interview with Empire, Clooney declared that Keaton's reprisal of Batman "would be fantastic."
He also revealed that no one called him to be part of The Flash.
"It's funny – you'll notice they didn't call me! Somehow I didn't get that call. They did not ask for my nipples," Clooney said. "Listen, there are certain things you never know. This one, I know."
Clooney explained that he knows without a doubt that he was "terrible" as Batman. He admits the only way you can honestly talk about things is to include yourself and your shortcomings.
"Like, when I say Batman & Robin's a terrible film, I always go, 'I was terrible in it,'" Clooney explained. "Because I was number one. But also because then it allows you the ability to say, 'Having said I sucked in it, I can also say that none of these other elements worked, either.' You know? Lines like 'Freeze, Freeze!'"
Clooney could be trying to trick fans into believing that he won't be a part of The Flash. Would one of the biggest movie stars in the world really be the only one not asked to return? Fans will have to wait a while to find out. The Flash is scheduled to be released in theaters on November 4, 2022.