'The Flash' Season 7 Cast: Who's In and Who's Out?
When it comes to the talent on The Flash, the bench is deep. The CW show possesses a diverse cast of actors who breathe life into DC Comics-inspired characters. Although the roster has been pretty stable over the last couple of seasons, big changes are coming in season 7 of The Flash.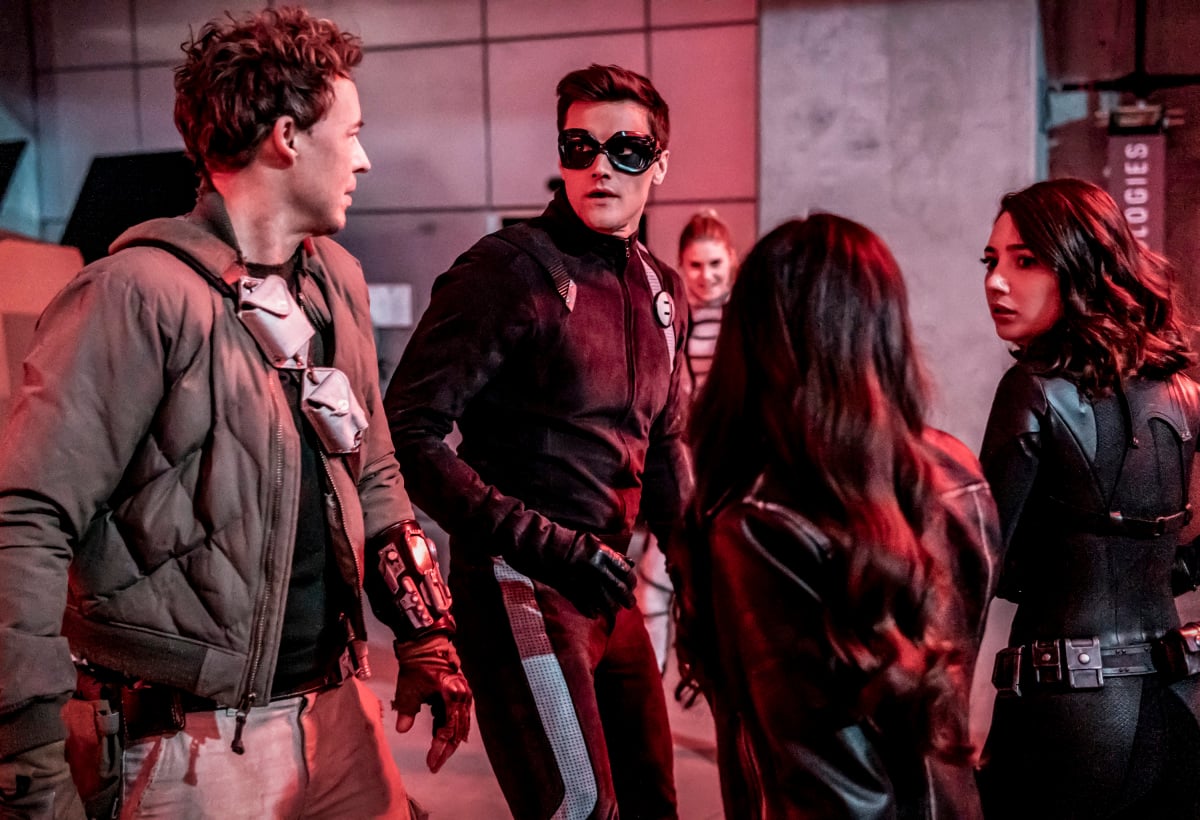 'The Flash': Who's In?
From Keiynan Lonsdale to Jessica Parker Kennedy, fan-favorite actors have come and gone from The Flash. Team Flash has grown and evolved over the years, and it appears that trend will continue. Season 7 will add at least two regular cast members that we know of so far.
During Season 6, Brandon McKnight joined The Flash as a recurring character named Chester P. Runk. The tech whiz and inventor popped up in several episodes, first as a citizen in need of help, and later as an ally to Team Flash.
According to Deadline, McKnight has been promoted from recurring status to a series regular. That means fans will see a lot more of Chester around S.T.A.R. Labs in season 7. And with any luck, the genius will give Cisco a hand with creating an artificial speed force to restore Barry's speed.
Along with McKnight, Deadline reports that Kayla Compton has been bumped up to a series regular role. Her character, Allegra Garcia, has mixed it up with Team Flash throughout season 6. She is imbued with metahuman abilities to manipulate the electromagnetic spectrum but uses her powers sparingly.
The character has also contributed to the Central City Citizen as Iris' journalistic right hand. The spunky hero shares a special connection with Nash, who sees her as a surrogate daughter. Hopefully, the show will develop their relationship even more in The Flash Season 7.
'The Flash': Who's Out?
In a surprise casting shake-up, The Flash showrunner, Eric Wallace, announced that Hartley Sawyer would not be returning to his role as Ralph Dibney in season 7. Sawyer's dismissal came shortly after offensive tweets from the actor surfaced. Wallace's statement, which Grant Gustin re-posted to Instagram, read in part:
"This morning, many of you learned that Hartley Sawyer will not be returning for season 7 of The Flash. Concerning his social media tweets, they broke my heart and made me mad as hell. And they're indicative of the larger problem in our country. Because at present, our country still accepts and protects the continual harassment — unconscious or otherwise — terrorizing, and brutalizing of Black and Brown people, which is far too often fatal. That's why our country is standing up once again and shouting, "ENOUGH!" and taking to the streets to bring about active change."
Gustin captioned the re-post, saying, "I don't have much to add because Eric's thoughts are stated so eloquently and powerfully. I will say I was shocked, saddened and angry when I saw the tweets. Words matter."
Will the rest of Team Flash return?
It appears that aside from Sawyer, the rest of the cast is set to return to The Flash in season 7. Regarding the contracts for the core cast of The Flash, Digital Spy quoted Gustin as saying this: "I mean, we're all contracted right now [for] seven seasons — this is the sixth, so it's definitely in the back of my mind that next year, even, could be potentially the last season. Who knows?"
The Flash airs on Tuesdays at 8 p.m. on The CW. Until the show returns, fans can catch up on previous seasons now streaming on Netflix.