'The Flash' Season 7 Theory: Will Cecile Get a Metahuman Power Boost?
The Flash Season 7 is on the horizon and slated for an early 2021 debut. And the first trailer for the coming season hints at a few significant developments for Team Flash, including a juicy twist for Cecile. Here's what we know so far.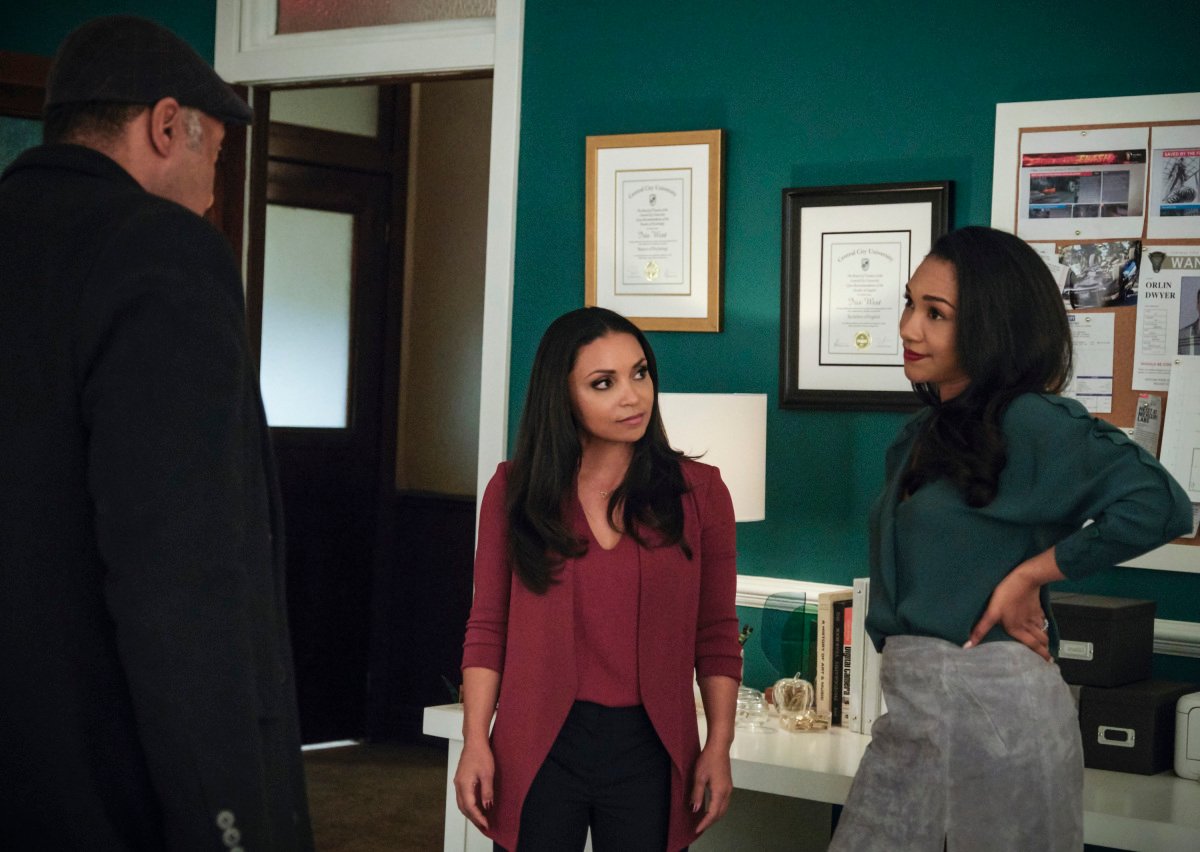 'The Flash' Season 7 will pick up several loose ends
The creative minds behind The Flash released a teaser trailer for season 7 that touches on several storylines that the show left dangling in the season 6 finale. Of course, the season was cut short due to the industry-wide production shutdown in the wake of the COVID-19 pandemic. And it was through pure serendipity that The Flash still ended up with a killer cliffhanger in the final episode of season 6.
With that in mind, the writers have had an opportunity to craft a compelling start to season 7. According to what showrunner Eric Wallace told TV Line, the show will "find some kind of lemonade in the lemon." And based on the first trailer for the season, a key ingredient to Wallace's creative lemonade is none other than Team Flash member, Cecile.
'The Flash' Season 7 trailer teases a meaty metahuman plot twist for Cecile
The Flash Season 7 preview gives fans a glimpse of several interconnected storylines continued from season 6. The show will pick up with The Mirror Master's unrelenting reign of terror, Iris' imprisonment in the Mirrorverse, and Barry's quest to construct an artificial Speed Force.
Aside from wrapping up the numerous cliffhangers, The Flash trailer teased a new development for Cecile. The legal eagle and metahuman empath will meet up with a meta of the same ilk in season 7. In the trailer, Cecile comes face to face with Rosalind Dillon, aka Top, who puts the whammy on her.
"I was an empath too, only I never held back," reveals Rosalind to Cecile before zapping her with a jolt of energy. Cecile's eyes turn fluorescent green for a moment before she asks, "What did you do to me?"
"Imagine what you'd become if you weren't so afraid," the fellow empath says. The teaser trailer leaves fans to ponder how Cecile will evolve next season.
A power boost could mean even more juicy drama
Will Cecile embrace greater metahuman abilities in The Flash Season 7? If so, will we see her in the field fighting shoulder to shoulder with the Scarlet Speedster? And how might her growing powers change the dynamics between Cecile and Joe, the father of her youngest child?
It remains to be seen how the story will unfold, but a power boost could mean even more screen time, more action, and some pretty juicy drama for Cecile. The Flash Season 7 is scheduled to launch on The CW in 2021. Until then, fans can catch up on CWTV.com.
Follow Erika Delgado on Twitter.