'The Flash' Star Grant Gustin Was 'Shocked, Saddened and Angry' About Former Co-Star's Tweets
The Flash Season 6 ended on a jaw-dropping cliffhanger, giving fans plenty to mull over until the show returns. But not long after the season ended, another bombshell dropped, but this time the drama was behind the scenes.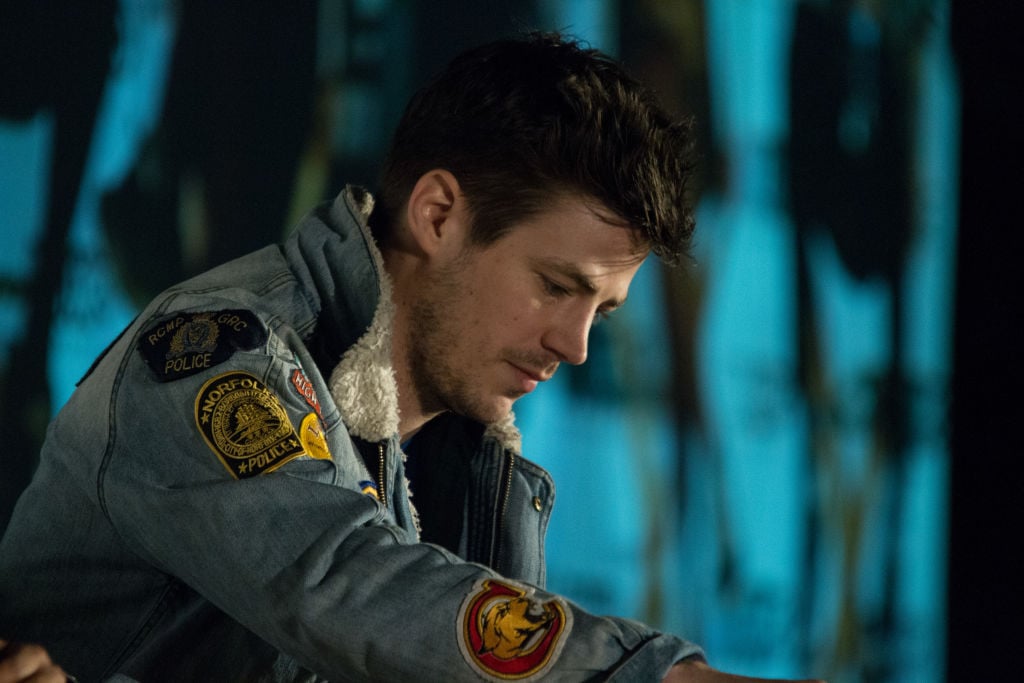 Hartley Sawyer was axed after his offensive tweets came to light
Hartley Sawyer, who played Ralph Dibney on The Flash from season 4 until season 6, was suddenly fired after some offensive tweets by the actor surfaced, as detailed by Newsweek.
In the tweets from several years ago, he made racially charged comments as well as jokes about sexual assault. His Twitter account has since been deleted, but not before damage to his career, reputation, and relationships had been done. Here's how The Flash star, Grant Gustin, responded to the news.
Grant Gustin confessed his true feelings about Sawyer's tweets
The Flash show boss Eric Wallace tweeted a statement in response to Sawyer's social media comments, which ultimately sealed his fate with the show. The show boss wrote this, in part:
This morning, many of you learned that Hartley Sawyer will not be returning for Season 7 of The Flash. Concerning his social media tweets, they broke my heart and made me mad as hell. And they're indicative of the larger problem in our country. Because at present, our country still accepts and protects the continual harassment — unconscious or otherwise — terrorizing, and brutalizing of Black and Brown people, which is far too often fatal. That's why our country is standing up once again and shouting, "ENOUGH!" and taking to the streets to bring about active change.

Eric Wallace via Twitter
Wallace's lengthy statement doesn't merely address the matter of Sawyer's dismissal. The tweet emphasizes the overall state of unrest in the United States as protesters seek justice for the unarmed Black citizens killed while in police custody.
In the statement, he promoted the Black Lives Matter movement and equality for all. Sawyer's former co-star, Gustin, who plays the Scarlet Speedster, himself shared Wallace's words on Instagram and added the following caption indicating his shock, sadness, and anger:
A STATEMENT FROM OUR LEADER AND SHOWRUNNER, ERIC WALLACE. — **

I don't have much to add because Eric's thoughts are stated so eloquently and powerfully.

I will say I was shocked, saddened, and angry when I saw the tweets. Words matter.

Grant Gustin via Instagram
Hartley Sawyer issued a public apology
On The Flash, Sawyer's character, Ralph Dibney, began as a selfish, unlikeable character with a shaky moral compass. After teaming up with Barry and Team Flash, he transformed into a reliable ally and suited up as the Central City metahuman hero known as Elongated Man.
Likewise, Sawyer claims to have changed since writing the inflammatory tweets years ago. In a public apology on Instagram, he wrote, "I am incredibly sorry, ashamed, and disappointed in myself for my ignorance back then. I want to be very clear: this is not reflective of what I think or who I am now." Sawyer's entire apology can be viewed below.
The Flash Seasons 1 through 6 are currently available on Netflix. The show is scheduled to return for its seventh season during the 2020-2021 broadcast season.